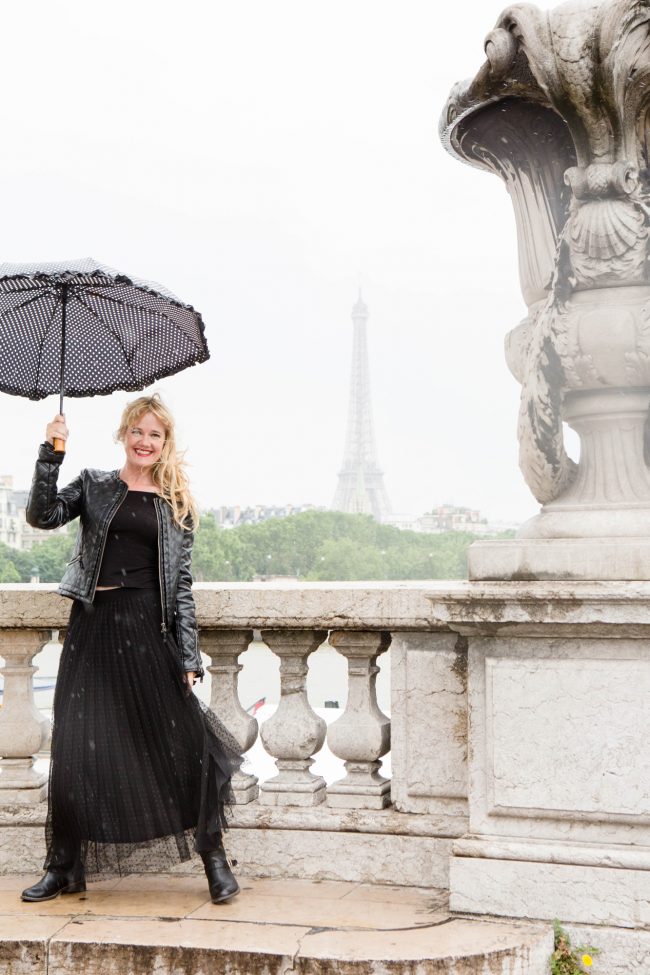 Paris is always a good idea.—Audrey Hepburn
At this time in one week, we'll arrive groggy to the City of Light with suitcases and Belle Starr in tow. This is her second trip to Paris and I wrote about her journey from a puppy mill to Paris here.
I've been preparing for this trip since last fall when I searched high and low to find the perfect dog-friendly and airy AirBnB close to Luxembourg Gardens. I also booked rooms in my favorite hotel where Penning in Paris retreaters reside.
Over the past few months I've coordinated a few surprises, recorded a new just-for-retreaters Paris podcast, shipped pre-Paris goody bags, and made reservations for a champagne cruise on the Seine and a lunch at Laduree.
In between ballet, a Pigs & Pugs Project board meeting, and collaborating with clients, I'll start the packing process. Here's a peek into my previous 2013 6-week jaunt, 2012 6-week jaunt, and 2016 10-day packing posts.
My suitcase will soon be filled with TranquiliT pieces, more goody bags (it's one of my favorite parts of leading retreats!), retreat supplies, comfy/chic footwear, writing tools, and more.
Before we fly out on Thursday, July 19 I'll host an online bon voyage Facebook Live gathering at noon ET to share an insider's peek into the Paris preparation process. There's dog-sitting, garden-watering, suitcase-packing, retreat-finalizing, and more to be coordinated.
Get a look into all that goes into preparing to leave for 10 days in Paris and a preview of our adventure. I hope to see you at our online bon voyage and plan to do more in Paris so you'll be coming with me! Bisous. x