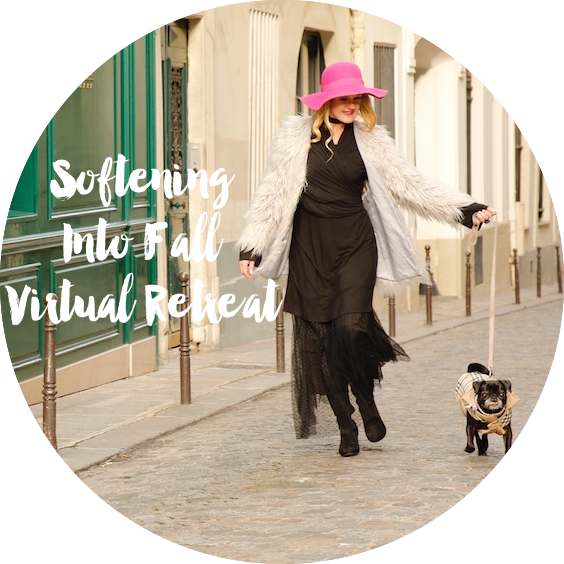 There is a connection between self-nurturing and self-respect.—Julia Cameron
Imagine three hours devoted to self-care and personal growth without having to leave the comfort of your own home.
Join me for a half-day online retreat on Saturday, October 20 (12-3 ET) carefully crafted to help you reflect, set intentions, and soften into the fall season among the company of like-hearted women. Bask in inspiration, education, and the practice of tranquillity tools such as yoga, mindfulness, and creativity.
Here's what Kirsten had to say about her spring virtual retreat experience:
The chair yoga was greatly appreciated and made me realize how much more I need to do of it to ease those constantly-sitting-in-front-of-computer muscles. And would agree that your version of art journaling is so fun and eye-opening. I am always surprised by what comes out on the pages after creating them. When I closed the page yesterday at the end, I felt so refreshed and relaxed after the retreat and full of energy.
This retreat provides a chance to hit the pause button, reflect, learn new skills, and focus on what's most meaningful to you. If you can't join us live, you will receive the replay to retreat at your own time. Hope you can join us!
October 20, 12-3pm ET, $49