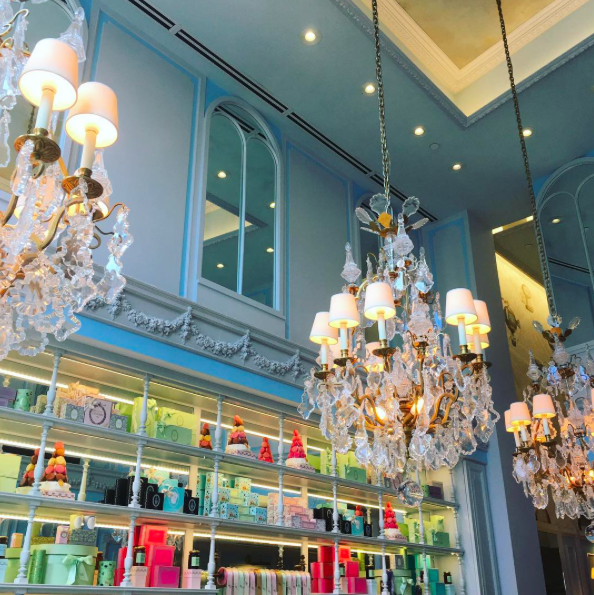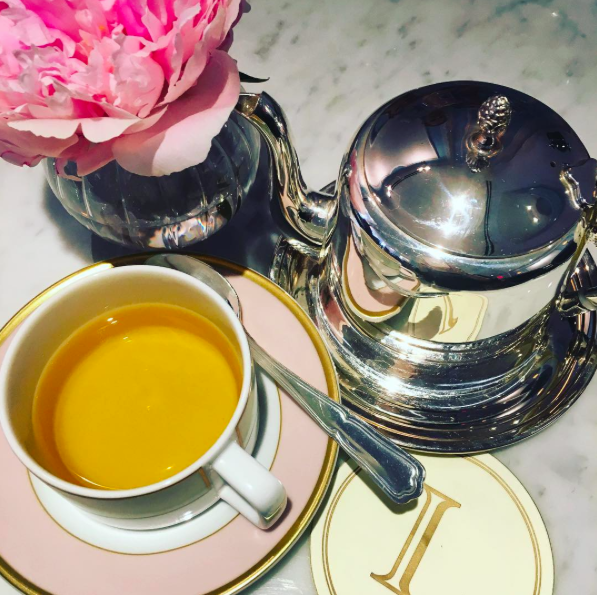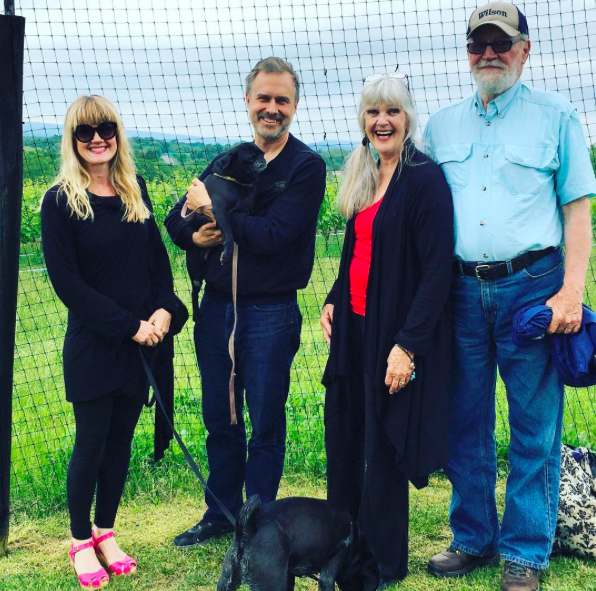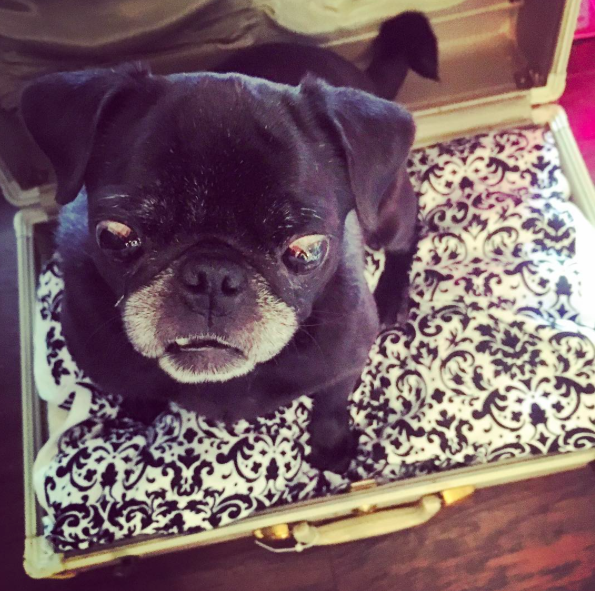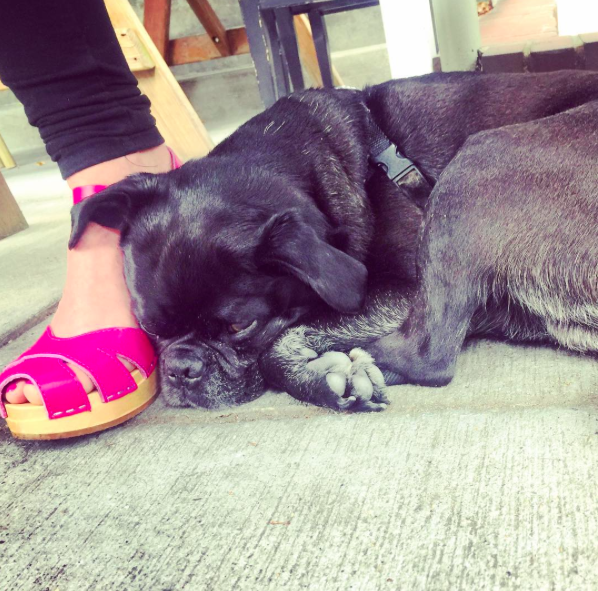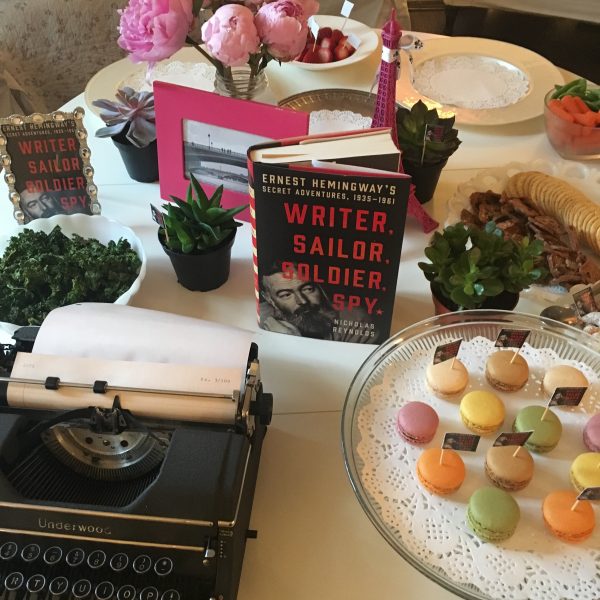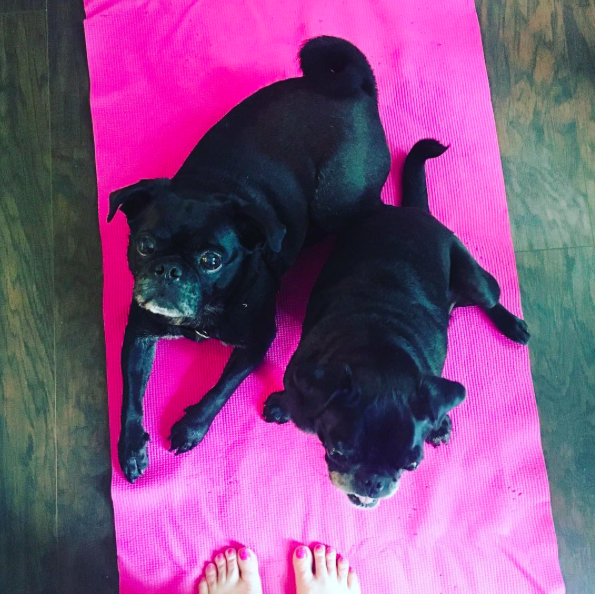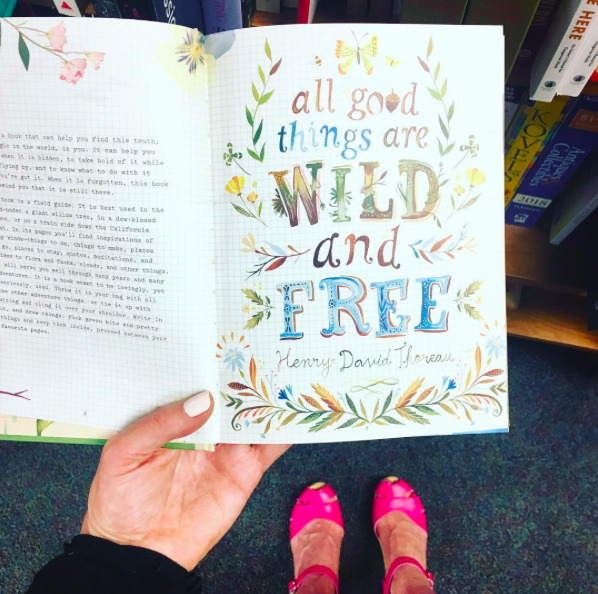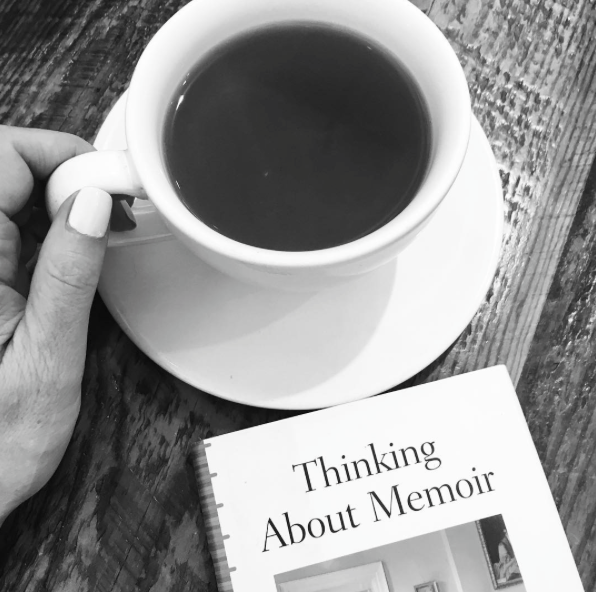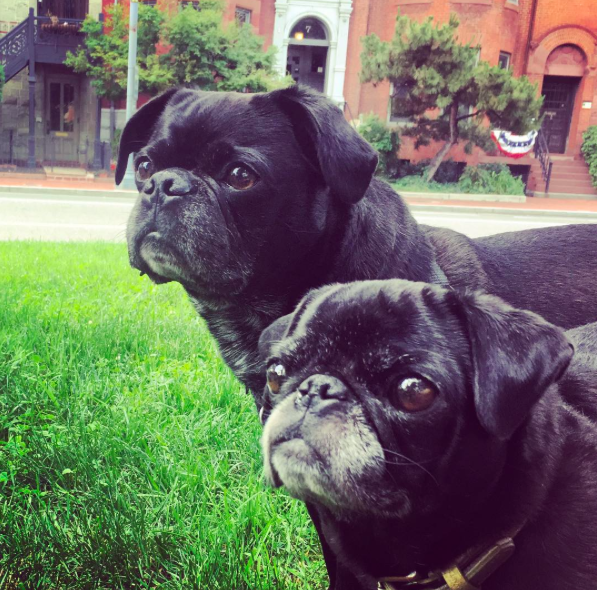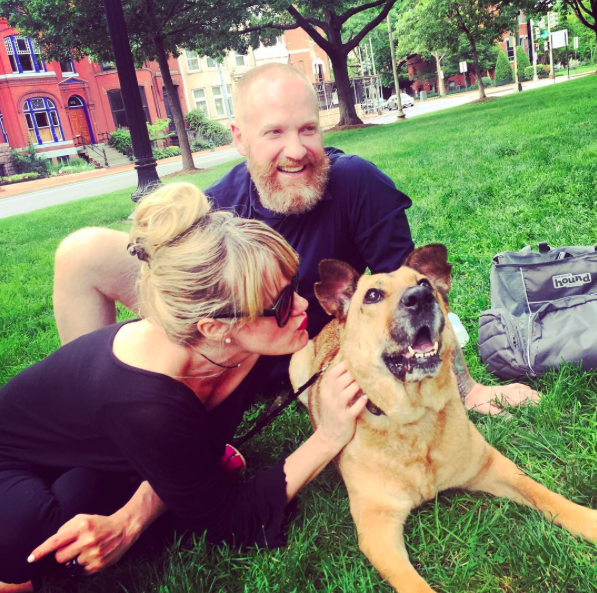 With freedom, books, flowers, and the moon, who could not be happy?—Oscar Wilde
After three days of leisure, my heart feels full. Mom and Dad arrived Friday night and we've spent our days gazing out on winery vistas of rolling hills, browsing at Politics & Prose, and noshing at local restaurants. Belle enjoyed resting in her new vintage suitcase pet bed made by Mom and both seemed to bask in hindering my yoga practice by strategically placing themselves across my mat.
Tim and I also hosted a cocktail party for a friend who recently released a book on Hemingway as a spy—complete with macarons, homemade kale chips, and handmade flags of the book cover to top the display.
Last night we joined friends in Logan Circle for a gathering to say farewell to a beautiful pup who had succumbed to cancer. It was heartbreaking as she has been part of our lives for nearly a decade. Louis loved being with her (even though she proudly stole his toys and treats from my office). The event was a beautiful send off to honor her life and the tremendous amount of joy she brought others.
The above Oscar Wilde quote serves as a regular reminder to focus on the simple joys: dogs, succulent strawberries, laughter, freedom, books, pink peonies, tea, friends, family, long walks, the moon, macarons, pink shoes, green grass, yoga, spaciousness, succulents, vintage suitcases, wine, sweet goodbyes. These are a few of last weekend's delights.
Wishing you a wonderful start to this short week and brand new month. Hello, June! Bisous. x