While wandering the streets of Paris in search of Gertrude Stein's home—a space where literary and art figures would meet to share their work in her salon—I dreamed up the idea of hosting my own version of a salon.
After hosting Salons in my DC office, I wanted to bring the experience directly to YOU virtually.
Picture yourself joining a supportive group of like-hearted women (and those who identify as women) to reflect, learn, grow, and discuss big things . . . welcome to the Tranquility du Jour Salon experience!
Filled with practical tools, poetry, how-tos, and encouragement, we'll explore the FIVE Tranquility du Jour topics: compassion, mindfulness, creativity, wellness, and style.

Learn ways to live with intention and ease as we integrate the Tranquility du Jour lifestyle.
The program includes two live sessions, five weekly video modules to watch at your leisure (or, if you prefer, audio to listen to while on the go), email encouragement, an accountability buddy, a private Facebook group, and more. Each lesson includes an activity such as journaling or meditating to practice on your own while working in your exclusive Tranquility Salon workbook PDF.
In addition to the program and workbook, you'll also receive a TranquiliT discount code, the Year of Tranquility PDF, and the Tranquility du Jour Daybook PDF.
During Tranquility Salon Online, you'll learn to:
Dreams
create focused goals that stick
design a one-year action plan
incorporate small steps into your routine
Self-Care
practice affirmative writing to gain clarity
design a wellness plan
create your ideal weekly schedule
Mindfulness
find more ease through a variety of practices
make friends with yourself
the 3Ns to help manage emotions
Creativity
art journal your vision
dabble in a variety of creative pursuits
try 15 tools to enhance your creativity

Live Kickoff  Video

Workbook

Enjoy While On-The-Go

Weekly Practices

Four Module Videos

TranquiliT Discount Code

Inbox Inspiration

Guided Meditations

Private Facebook Group

Live Wrap-up Video
Why I'm Joining Tranquility Salon Online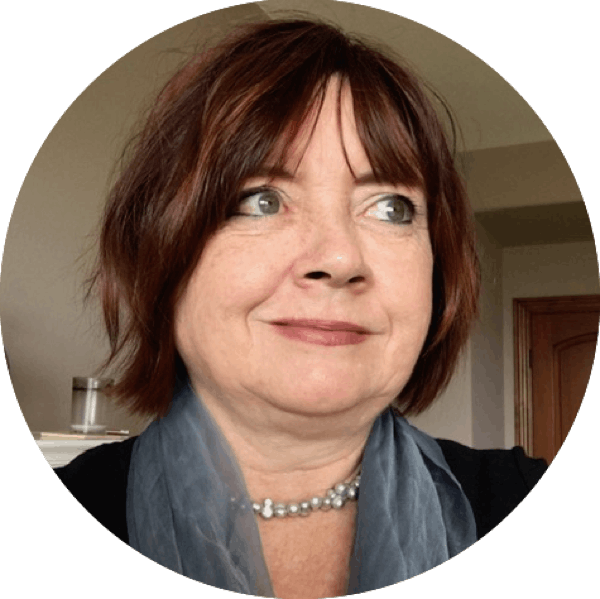 I'm joining the online salon because I have enjoyed so many things Kimberly does – the podcast, the online classes, the day book, the clothes. I turn 60 in four months and I am in a period of slow changes – focusing less on work and career and more on writing, travel, language, garden, dance.  I think the salon will be a great place for me to work on that transition.—Kathleen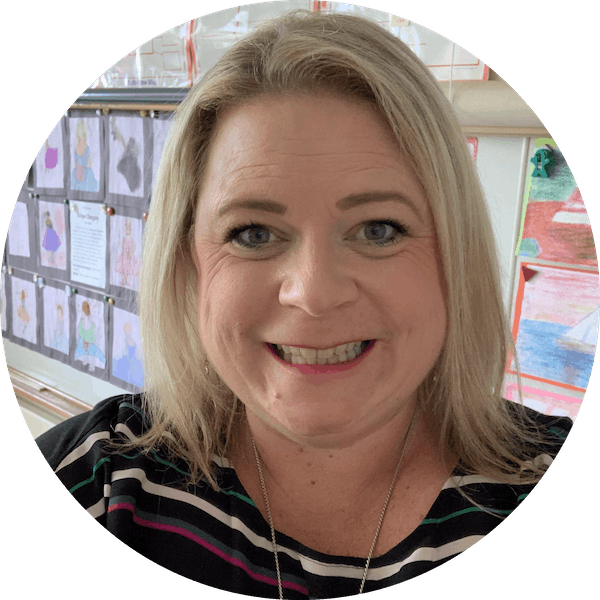 As a full time elementary teacher, wife, and mama of two, I'm joining the Tranquility Salon Online so that I can commit time for myself. I have found that when I take the time to take care of myself, I am happier, calmer, and more focused, which helps me take care of my family and my students. I am looking forward to spending 4 weeks on goal setting, self-care, practicing mindfulness, and getting creative. I've taken various courses from Kimberly in the past and I am so looking forward to this newest opportunity to add more tranquility to my daily life.—Lisa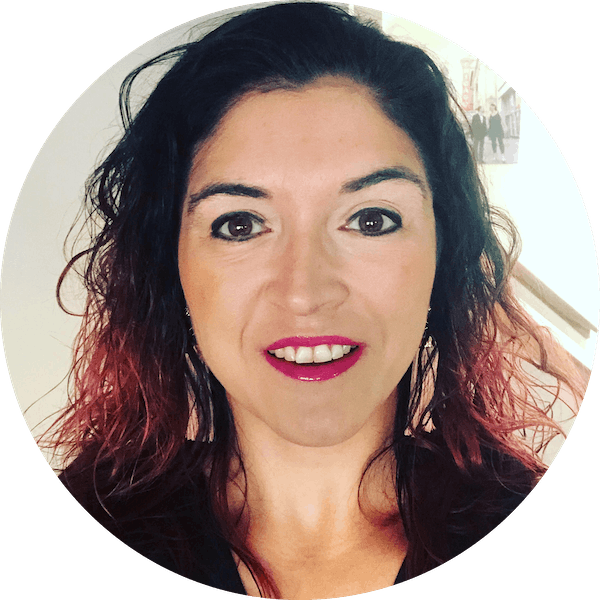 Anytime Kimberly releases something new, I sign up because I know it will be fabulous.
I also loved the timing of this: towards the end of the year, close to the Holiday season and my busy season with my business.
I thought it would be a great way to end the year on a positive and tranquil note.—Hannah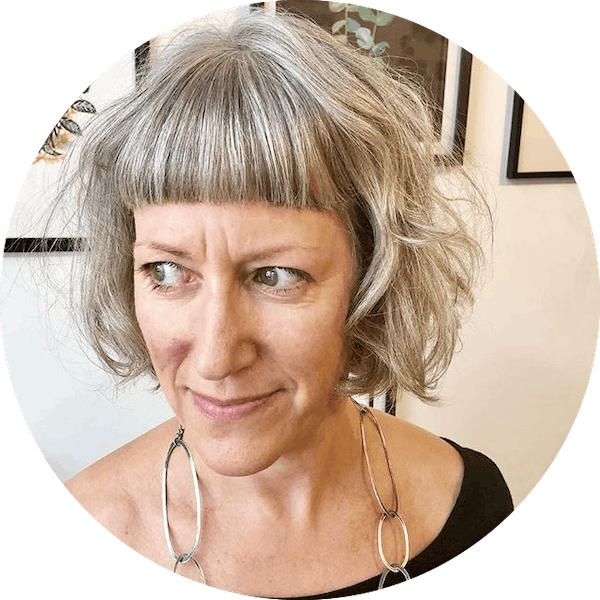 Kimberly Wilson's online and virtual events are always well-structured and time well spent. I am so looking forward to the Online Salon! I am enjoying another standout year infused with the tranquility (and delight) that comes from setting intentions, staying the course, watching them unfold and making time for reflection (and celebration), month after month using Year of Tranquility, Tranquilologie, and the TDJ Daybook. The online salon will give a boost to the last quarter and I know Kimberly will guide serenity-seekers through a very thoughtful (and fun) bite-sized lifestyle approach, attitude and attunement designed around four thematically oriented, stand-alone modules.—Barbara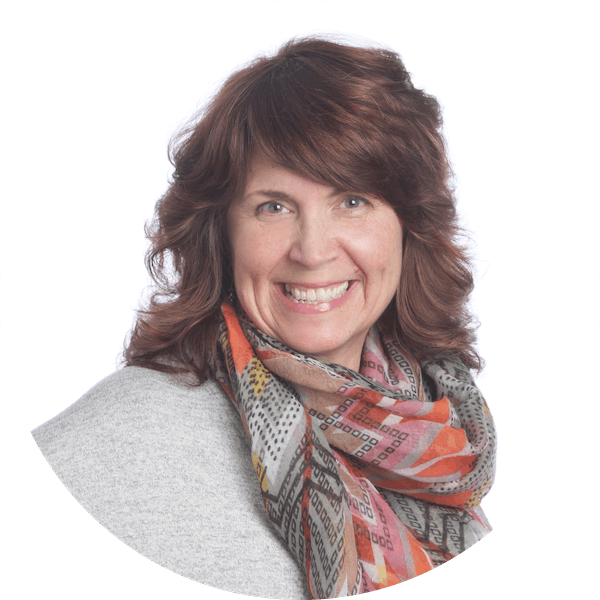 I'm excited to be joining Tranquility Salon online because, 1) I'm on the other side of the country but soak up the beauty of that space 2) I need some extra time just for me, to re-ignite my creative spark, indulge in some self-care, and just be present as we shift into Fall. Time to pause, and recenter.—Liisa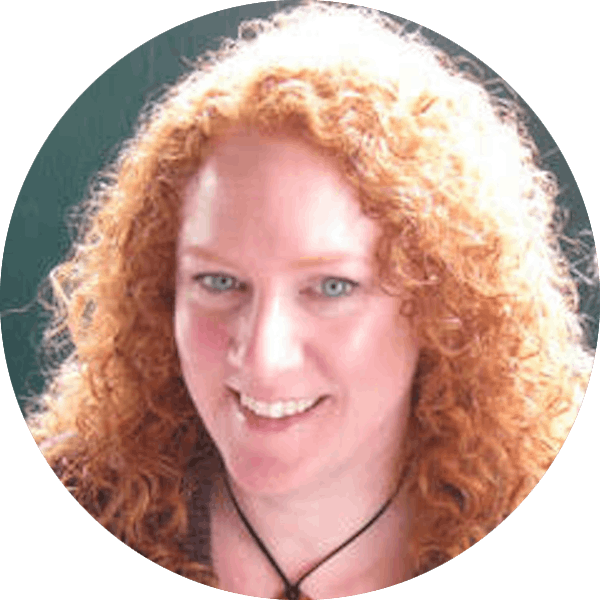 I am over the moon to be participating in Tranquility Salon Online!  It's the perfect alternative for anyone unable to attend Kimberly's fabled in-person salons in Washington, D.C. I'm looking forward to sharing insights with wonderful, like-minded women and delving deep into the topics of dreams and goals, self-care, mindfulness, and creativity.—Allison
FAQs
What's included in Tranquility Salon Online?
A lot! Two live sessions. Four weekly video modules to watch at your leisure (or, if you prefer, audio to listen to while on the go). Email encouragement. An exclusive Tranquility Salon Online workbook to guide you through the program. An optional accountability buddy. A private Facebook group. A French playlist. A TranquiliT discount code. The Year of Tranquility PDF. Guided meditations. The Tranquility du Jour Daybook PDF. Oh, and lifetime access!
What are the dates for Tranquility Salon Online?
TBA
If I miss one of the live offerings, will it be recorded?
Absolutely! We'll sure miss you and you'll find the recording on your password protected page within 48 hours of the event.
I'm very busy, how much time will this take?
You can engage as much or as little as your schedule allows. You have the opportunity to connect daily through our community forum, regularly through an email check-in, weekly through the video module release, and live through our kickoff and wrap-up videos. To get the most out of the experience, I encourage devoting at least two to three hours each week to the material. You have lifetime access to the program, so if you fall behind you can revisit the program as your schedule allows.
What is your cancellation policy?
Tranquility Salon Online is filled with digital resources, so there aren't any refunds and we think you're going to love the experience.
How do I register?
Join the waitlist to be the first to know.
What happens after I register? 
Upon registration you'll be given access to a private page with a link and password to everything you'll need to participate..
Is coaching with Kimberly available?
Yes, you can learn more about 1:1 collaborations here.
I have another question, how do I contact you?
Feel free to reach out to us at hello@kimberlywilson.com.
Testimonials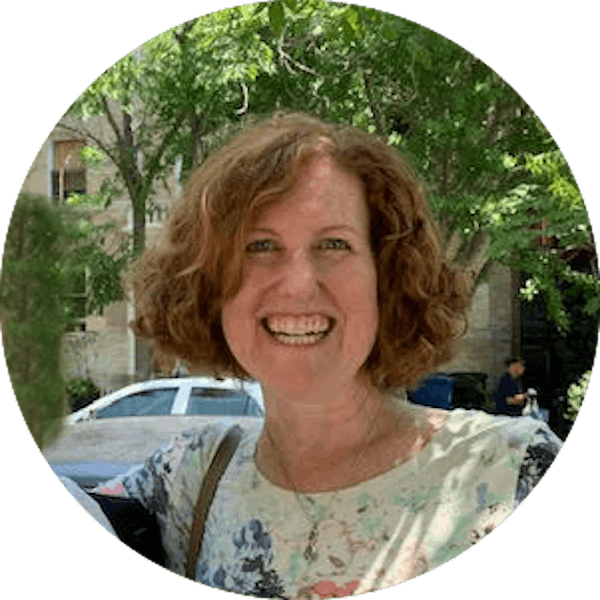 For the first time in all of my goal and intention-setting ventures, I found a catalyst in this four-week Tranquility Salon that blows my mind and warms my heart. It was a creative, supportive space that prompted me to focus my attention on my intentions and nurtured my creative spirit with kindness, encouraging prompts, supportive community and delicious treats. I love this combination of tranquil ventures and am SO grateful to Kimberly for offering herself in this way. —Marjorie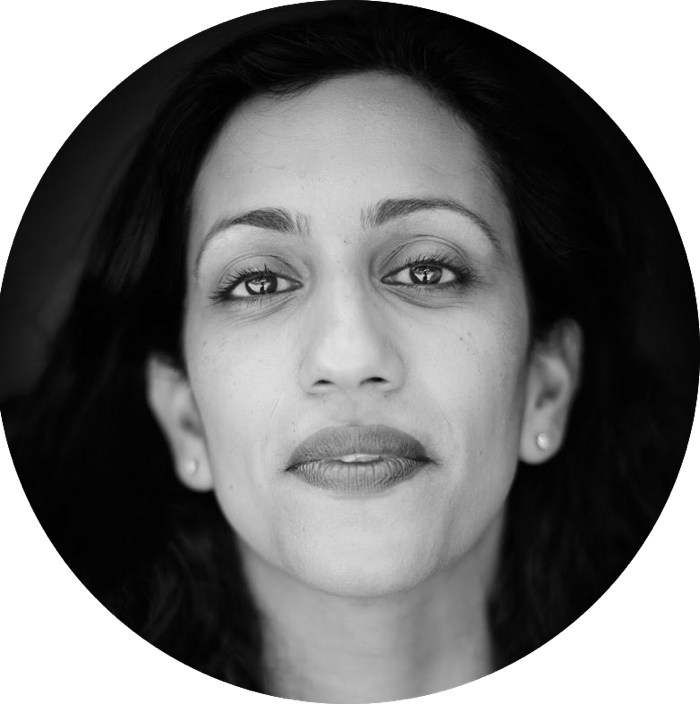 I loved the Tranquility Salon – what a warm, comforting place with like minded women, eating lovely snacks (hello vegan cheese!), creating, discussing, and just being. It was intimate and I came away with things that I am still using, weeks after the Salon has ended. It made an indelible impression on me, and I loved it. An especially warm and sincere thank you to the lovely ladies I was able to meet and of course a huge thank you to Kimberly, who allowed us the space and place to create and nurture our selves. —Akhila
Tranquility Salon was an oasis each time we met. It was such a pleasure to slow down each week and explore dreams and goals, self-care, creativity, and mindfulness with an engaged and insightful group. Through weekly conversation and exploration, participants shared approaches, perspectives, and resources. As a participant, I feel that I have gained new tools for finding tranquility within life's inevitable turbulence. The experience was a delight and delivered a sense of renewal. —Lorraine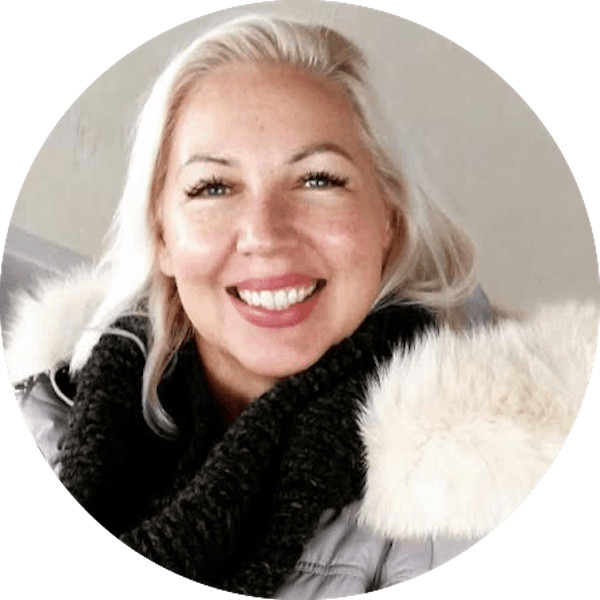 I had a couple of reasons for wanting to participate in Kimberly's salon series. I thrive off of the energy of others. I find that it really motivates me and helps my focus to meet personal goals and deadlines. The idea of a weekly gathering with like-minded woman, sharing dreams, projects and challenges was just what I needed to kick off the fall season. And lastly and more lightly, I loved the photos of Kimberly's salon and couldn't wait to spend time there. The experience was everything I had hoped for and more. My only wish is that it went longer. The four weeks flew by! —Patricia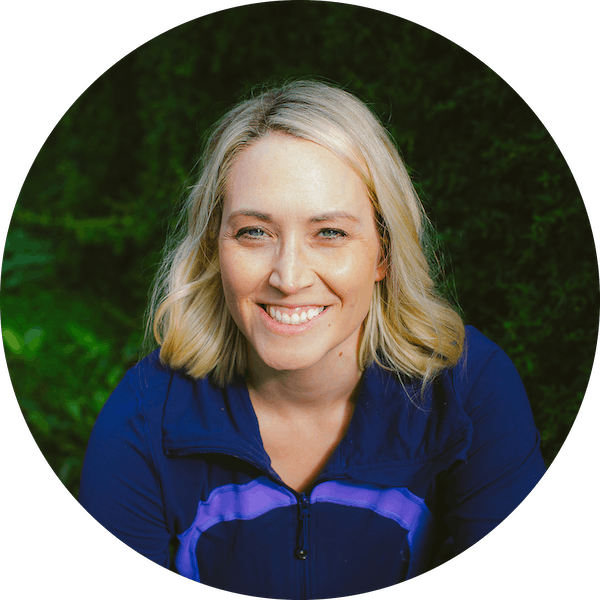 Kimberly's Tranquility Salon provided me with a much needed intentional pause in my daily life. It reminded me of the relationship that I need to have with myself to create a life worth living and then be able to share my dreams with those around me. Being surrounded by such thoughtful and supportive women who share the same values was one of the best gifts I gave myself already in 2019. —Kat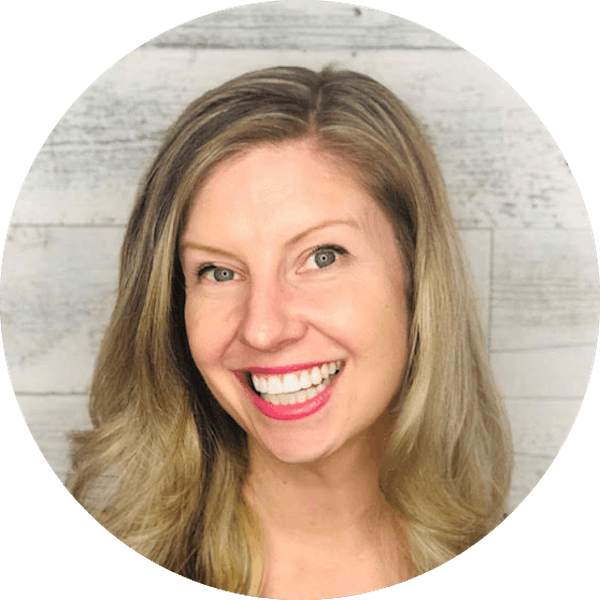 This was a fantastic experience and opportunity for anyone who wants to remove themselves from their every day normal surroundings, and spend uninterrupted time being inspired and immersed fully in dreaming, being creative, playing, while connecting with other lovely and phenomenal women. The Tranquility Salon offers all of that and much more!! —Kelly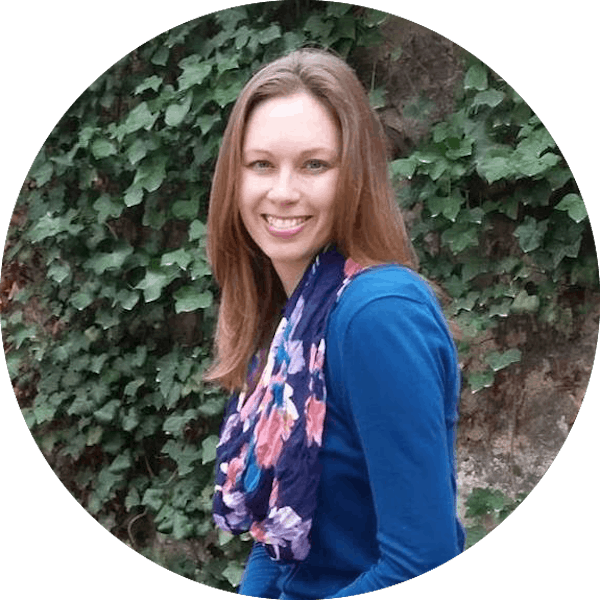 With the intensity and demands and urgency of work and life, Tranquility Salon provides a sanctuary of sorts to pull my attention back to myself, my breath, my life.  Back to what is truly important.  Kimberly's work is vital and she is one of my most important teachers. —Christa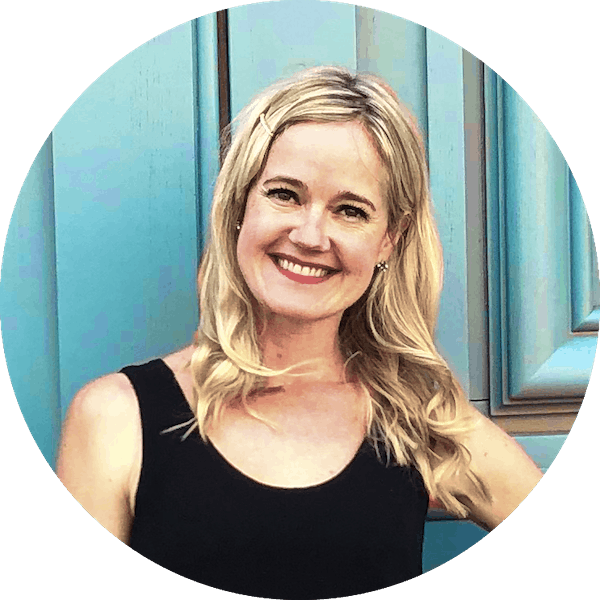 I'm over the moon to bring this experience to you! Creating and sharing this program in DC has been an honor and now you, too, can enjoy the magic from the comfort of your own home. Through this work, I've been blessed to watch women come alive, contemplate new adventures, and make shifts in their daily lives. I hope you'll join us on this journey! —Kimberly
More Testimonials
Kimberly Wilson delivers high impact, quality engagement and practical activities across all her online offerings. Tranquilistas anywhere in search of a short, sustained dose of TDJ will find benefit from the blended, Online Salon! It's affordable, rich in content, rich in rewards. —Barbara
Tranquility Salon online has been a delightful experience! If you want to clarify your dreams and find new ways to bring self-care, mindfulness, and creativity in your life this will do it. Kimberly leads us on this adventure with kindness and joy. I'm so glad that I participated! —Nikol
The Tranquility Salon is an inspiring and manageable program. The assignments are fun and thought-provoking, but can be done in a few hours a week. Kimberly does it again! —Helen
Time with Kimberly Wilson is always a delight! Whether its a podcast, a virtual class or one of her books ….she will leave you enchanted about life & with a tranquility to do list! I always feel she helps me recalibrate myself to my true north ….meaning I feel more on track & more aligned to my purpose & how I can make a more beautiful and tranquil life for myself & others. —Paula
Tranquility Salon provided the path for my Journey. Providing me with the map and the check points on the Road to Tranquility. I met others and read about their discoveries and plans. All of us heading to a destination of our own choice. Will follow this practice again to keep myself on the right path. —Heike
I so enjoyed participating in the Tranquility Salon. It was four weeks of focused time just for me! As a busy working wife and mom, I loved setting aside the time for myself each week to work on my goals. self care, mindfulness, and creativity. And the best part is that I have these materials forever so I can revisit the modules as often as I'd like in the years to come. Thank you Kimberly for offering this lovely Salon! —Lisa
I really enjoyed being a part of the Tranquility du Jour Online Salon. Each module was so thoughtful and inspiring and gave me a rare opportunity to be creative in ways I hadn't been in many years. This included creating a vision board, journaling, and expanding my mindfulness practice. Kimberly brings such a wealth of expertise to the program as well as her beautiful energy, which is contagious in the best possible way. I hope to take part in an in-person program in the near future! —Sacha
Tranquility Salon was full of so many wonderful tools and inspiration. Tips and Tools that I can put into life and into action immediately. The content would be beneficial to anyone no matter where they are in their lives. I have more clarity on my dreams and steps forward to get there than I have in a long time!
The salon was a life-changing experience. I learned a great deal, but the greatest benefit for me was an increased awareness and sense of possibility. In many ways, it refreshed my life. I now have a renewed focus on what is important to me and a determination to make changes and move toward realizing all my dreams. —Heather
My intention for attending the Tranquility Salon was to work on centering my focus for both mind and body. The Salon did not disappoint and has given me many options to explore weekly as I go forward in my journey. —Rachel
The Tranquility Salon was a wonderful immersion into the things that are essential in life. Kimberly reminded us through her video's, weekly emails, and beautiful workbook to fit into our lives the things that matter! —Rachal
I loved the Salon so much. Kimberly has it so well organized that what I thought would be overwhelming (homework) turned out to be so much fun, and so full of self discovery that I looked forward to it all each week. I loved the videos and the emails that kept me on track. Also being part of a community of like minded women and having an accountability buddy were super helpful! I'd highly recommend it! —Julie
Kimberly's work blends practicality with creativity in a beautiful, inspiring way. She's a guide who provides tools, inspiration, and motivation on how to live a fulfilling life. While each of us who finds her may have different dreams, we all benefit from her offerings. One of the things I love about her offerings is that she is continually learning and shares with us helpful information along the way. Tried and true things are repeatedly shared and updated because they work. However, she also incorporates new information that has often been presented in peer-reviewed journals. Because of her life experience and education credentials, along with her warm, generous, and encouraging persona, I value her work. I feel so fortunate to have found her via her books several years ago when I was seeking yoga off the mat books to read. —Michelle