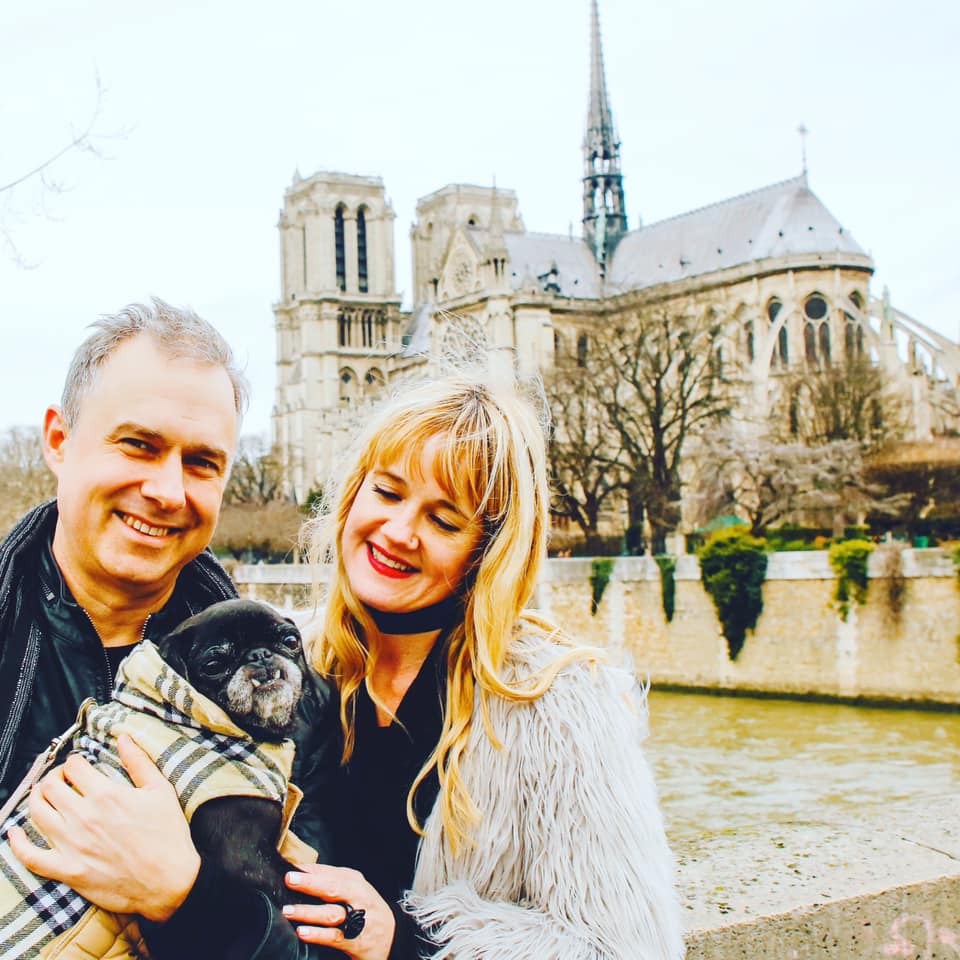 While on a call yesterday, my phone blew up with buzz, buzz, buzz. As we were saying goodbye, I looked down at my text messages and my heart sank. Notre Dame was on fire!?
I pulled up CNN and, along with much of the world, watched in horror as the flames overtook the roof and the spire tumbled.
Today, the four-year anniversary of losing Louis, has been filled with heaviness and melancholy. The damage to this architectural wonder also hurts. We all know how we become attached to our companion animals (hint: because they're amazing). Yet, how do we become so attached to a place? This New York Times article sheds some light.
Loss and change remind us to savor. Those pug snores, the touristy shot, warm air on the skin, and the laugh of a loved one. Everything is impermanent. Sending love to Paris and you today. Bisous. x