Your guide to living a full and meaningful life with doses of tranquility.
Interviews and musings on creativity, compassion, mindfulness, style, mental health, and living a well life.

SUBSCRIBE AND INFUSE YOUR LIFE WITH TRANQUILITY.
Listen and subscribe in your favorite podcast app:
Amazon, Spotify, Apple Podcast or if you use another podcast client, you can use this RSS feed to subscribe.

If you enjoy the show, please tell your friends and pen a review on Apple Podcast.
My hope is that it helps others find a splash of tranquility, too. Happy listening!
Read TDJ Podcast Inspirations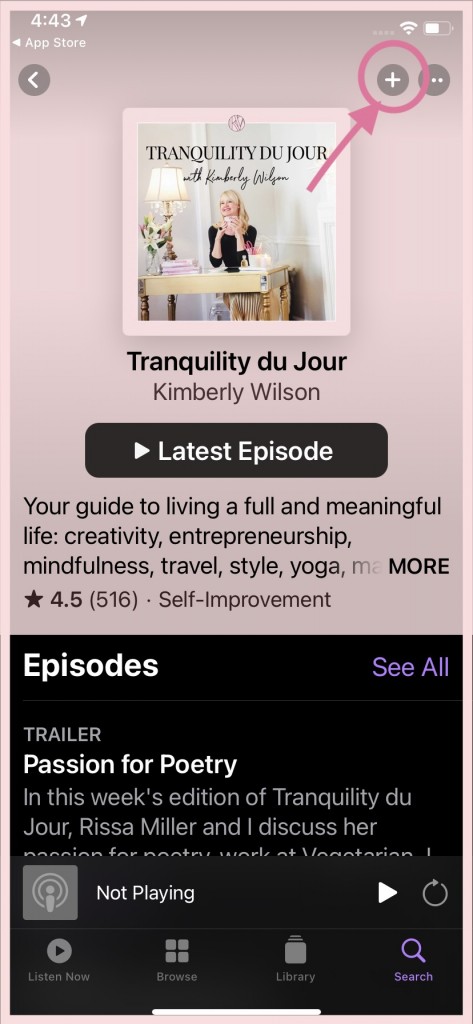 1. Follow in Apple Podcasts
Visit the Tranquility du Jour Podcast Page and click on the "Listen on Apple Podcasts" button. (Note: If you're on a PC or Android, you can download the iTunes app and leave a review there.)
This will launch Apple Podcasts and bring up the podcast.
Click on the "+" button and you're all set!
You can also listen to the podcast via Spotify, Stitcher Radio, or wherever you get your podcasts.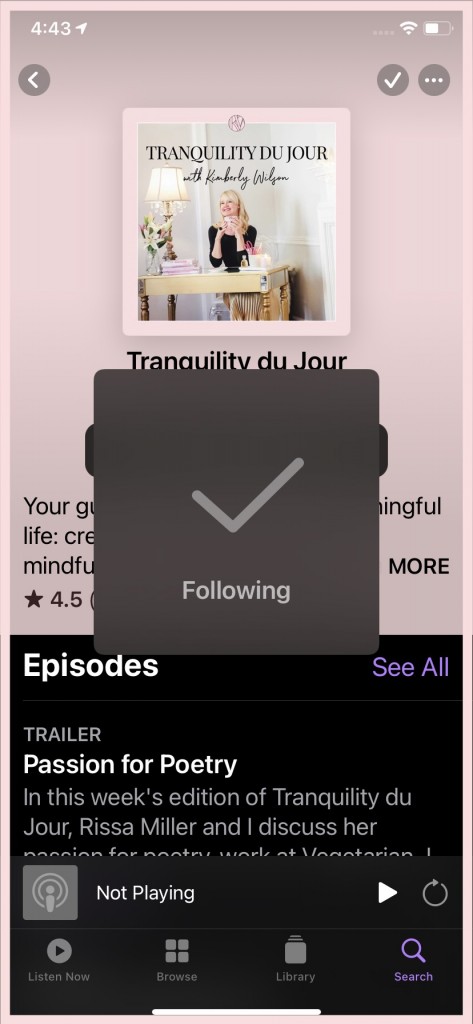 2. Review the podcast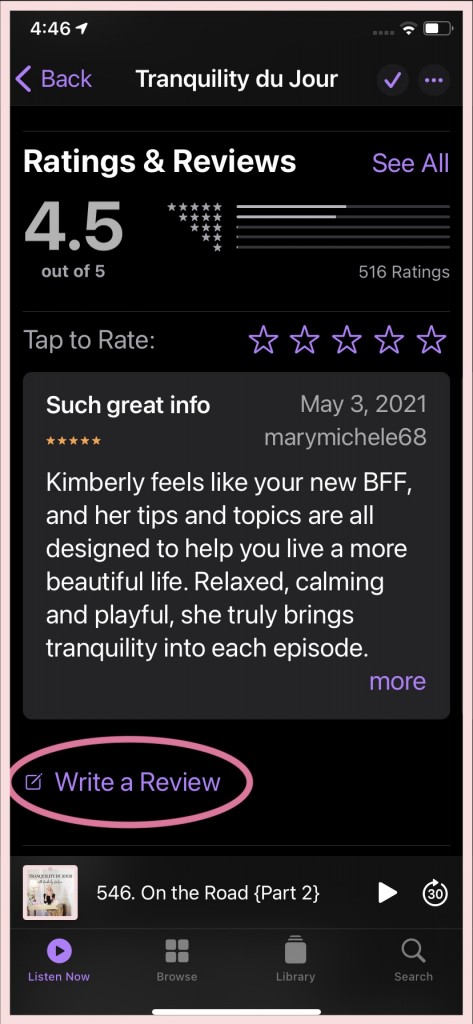 3. Have a cuppa tea, journal, and pen nearby to sip and muse while you listen.