Re

ady to nu

rture that creative spark?
Each day is a fresh canvas for us to create our life's masterpiece. One practice at a time.
Creative expression enriches our lives by providing a means to process emotions, fostering personal growth, building connections, enhancing problem-solving skills, promoting mindfulness and aesthetic appreciation.
Oh, and offering moments of joy and fulfillment!
Connecting with our artistic side adds depth, color, and meaning to our experiences, allowing us to explore our inner selves, connect with others, and navigate life's challenges with greater resilience and creativity.
Let's dive inside, no paintbrush required!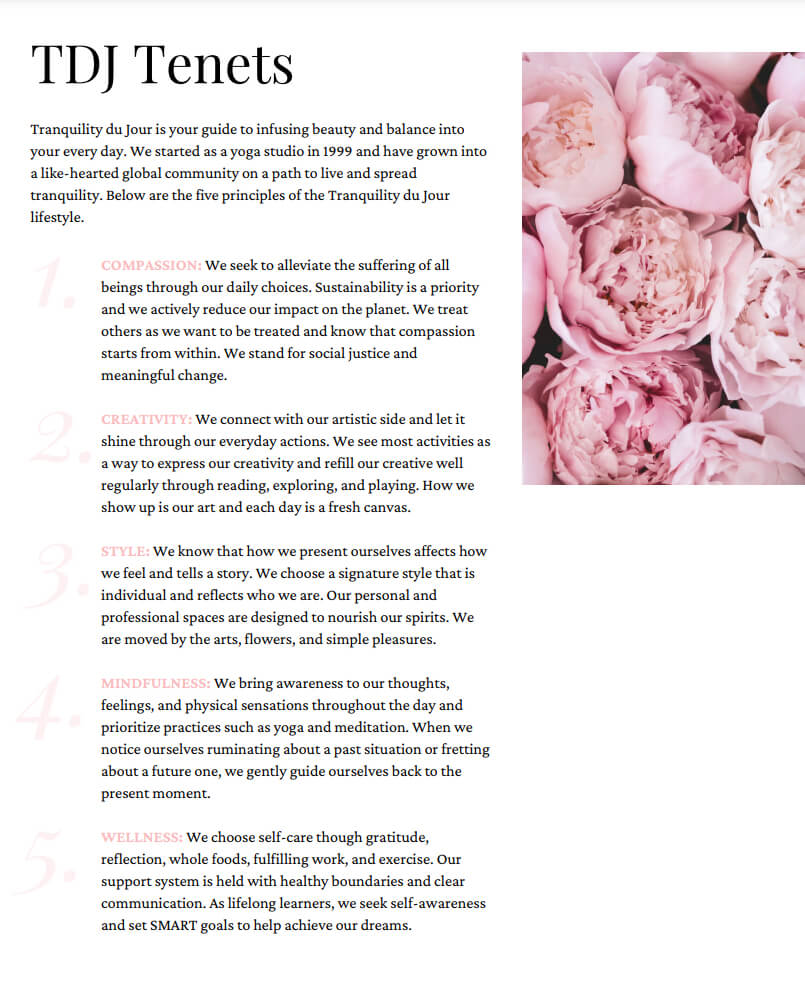 We connect with our artistic side and let it shine through our everyday actions. We see most activities as a way to express our creativity and refill our creative well regularly through reading, exploring, and playing. How we show up is our art and each day is a fresh canvas.
Tranquility du Jour
Creativity Micro-Course
Set aside time to go within and embrace new opportunities to get your creative juices flowing.
You will learn how to . . .
✔ Art journal your vision
✔ Take your creative spirit on an artist date
✔ Try 15 tools to enhance your creativity
✔ Explore a variety of creative practices
✔ Infuse creativity into all you do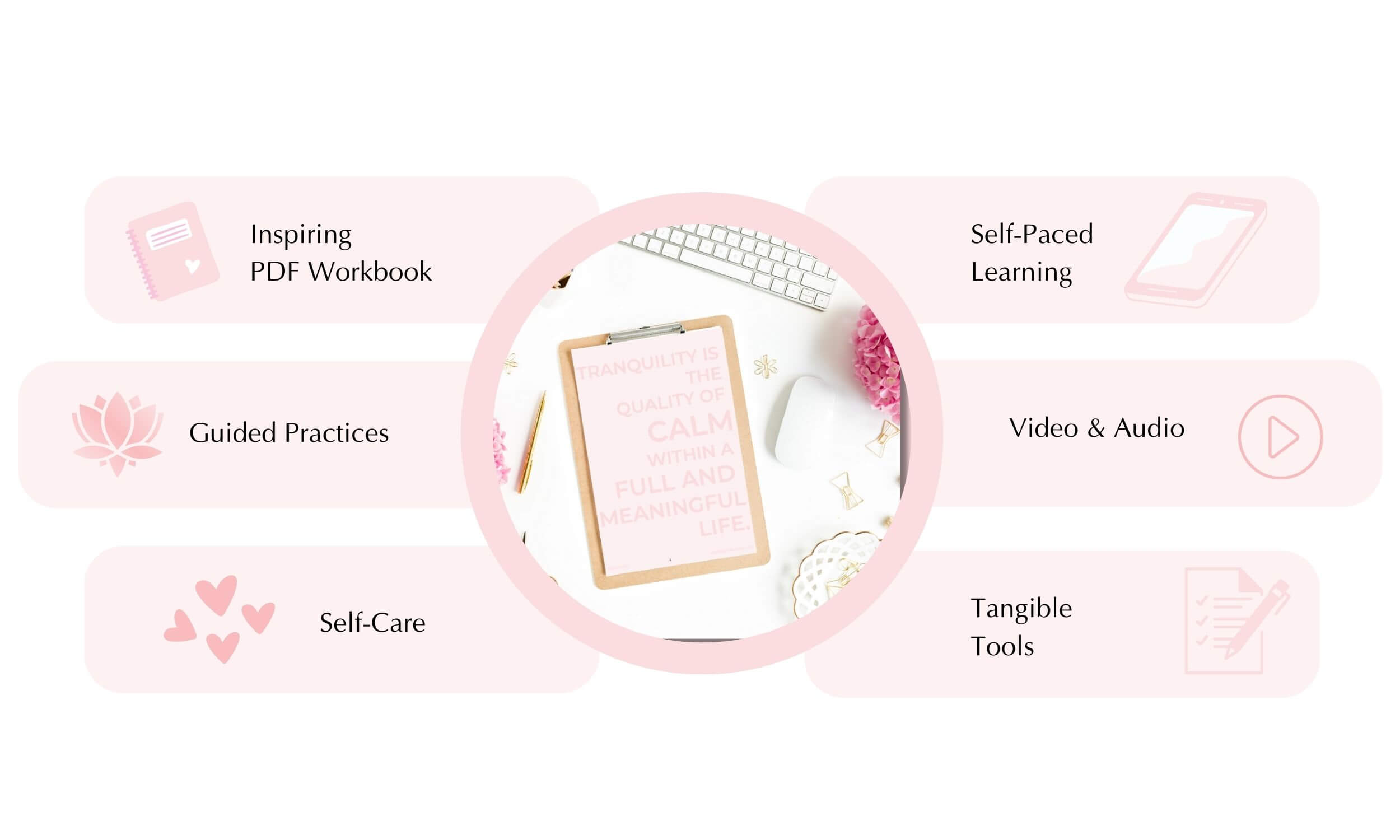 Ready to express yourself?
Let your inner artist out to play. Create magical experiences out of the mundane. Make space for creative expression to nurture your spirit, build confidence, and explore new horizons.
Start living a more creative life today.
Seeking a more complete path to tranquility?
MEET YOUR TRANQUILITY GUIDE
I'm a psychotherapist in private practice and midlife mentor, committed to helping women embrace the joys of this transformative phase of life and empowering them to find renewed purpose and tranquility in their every day. I also serve as president of Pigs & Pugs Project and design eco-fashion TDJ.
For over 20 years, I've studied, practiced, and taught the art of tranquility to global audiences. As the host of the Tranquility du Jour podcast, author of multiple lifestyle-focused books, and creator of online courses and events, my mission is to guide midlife women towards balance, beauty, and renewed purpose in their everyday lives.
I have Master's in Women's Studies and Social Work and has been featured in The Washington Post, Cosmopolitan, Washingtonian, Huffington Post, US News & World Report, Yoga Journal, and Bella Grace. I live in Washington, DC with rescue pugs and a longtime partner while also dreaming of Paris.
My obsessions include ballet, matcha lattes, snail mail, and buying more books than I could ever read. Join the tranquility movement and enjoy ongoing inspiration through my Love Notes.