Picture yourself opening your closet and having a curated a collection of timeless pieces that effortlessly mix and match, saying goodbye to clothing that represents a former you, setting up your home and office spaces to reflect your signature style, and confidently infusing your flair into how you show up in the world.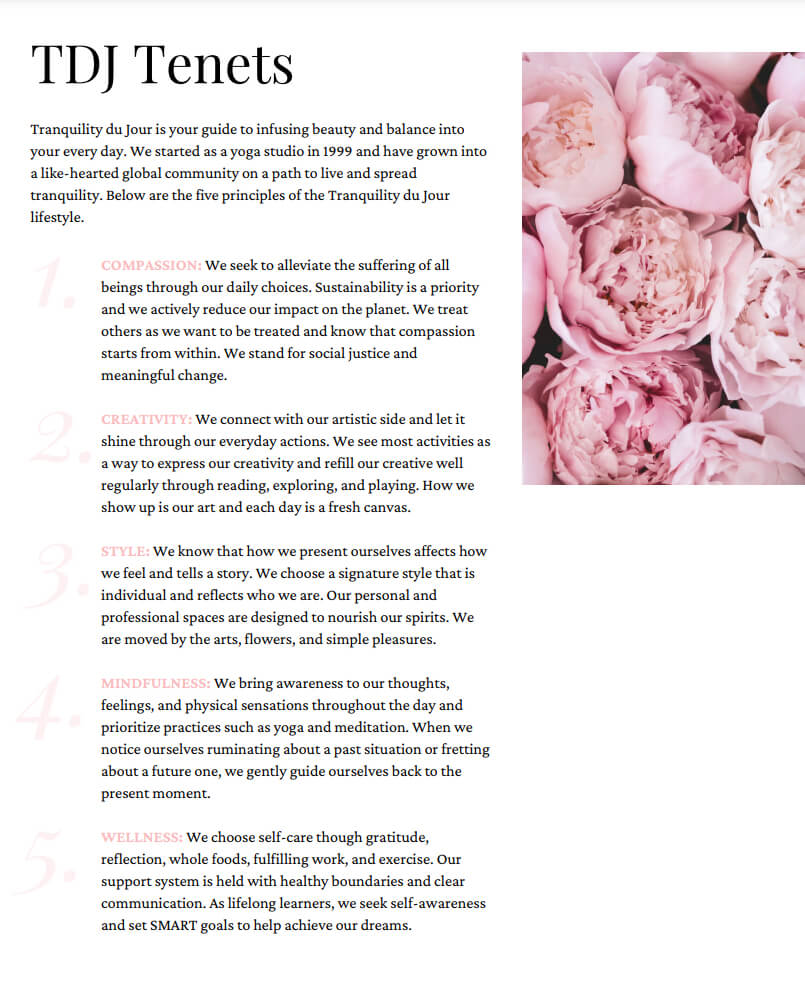 We know that how we present ourselves affects how we feel and tells a story. We choose a signature style that is individual and reflects who we are. Our personal and professional spaces are designed to nourish our spirits. We are moved by the arts, flowers, and simple pleasures.
Tranquility du Jour
Style Micro-Course
The Style micro-course highlights style and beauty as interrelated, and an integral part of who we are and how we show up.
You will learn how to . . .
✔ Clarify your signature style
✔ Design a capsule wardrobe
✔ Incorporate your flair into your home, office, and travel
✔ Clear your closet
✔ Showcase your style on the go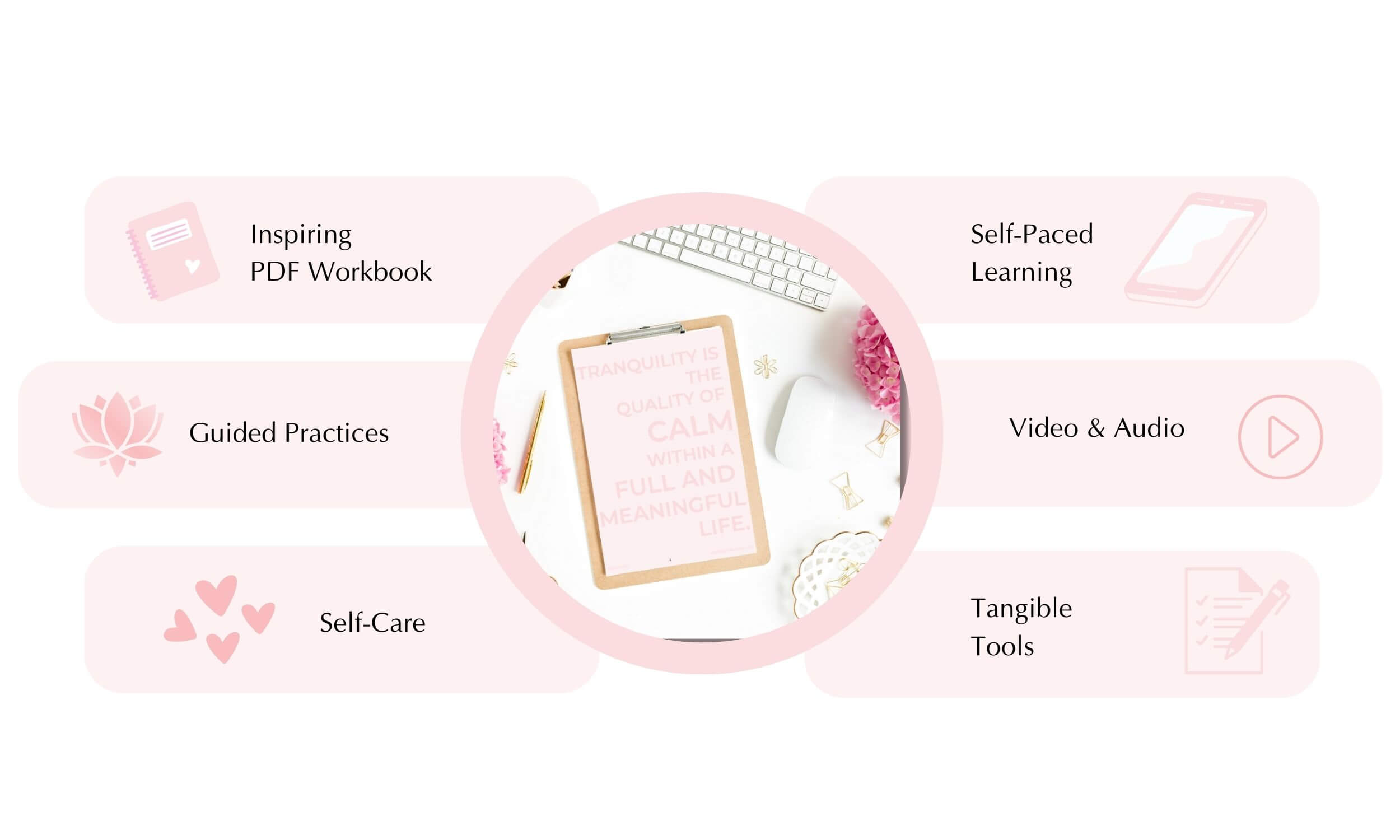 Let your style tell a story.
Let your clothing and decor tell your story with a splash of individualized flair. Ditch decision fatigue and get clear on how you want to express yourself at home, at work, and on the go.
Begin your style journey today.
Seeking a more complete path to tranquility?
MEET YOUR TRANQUILITY GUIDE
I'm a psychotherapist in private practice and midlife mentor, committed to helping women embrace the joys of this transformative phase of life and empowering them to find renewed purpose and tranquility in their every day. I also serve as president of Pigs & Pugs Project and design eco-fashion TDJ.
For over 20 years, I've studied, practiced, and taught the art of tranquility to global audiences. As the host of the Tranquility du Jour podcast, author of multiple lifestyle-focused books, and creator of online courses and events, my mission is to guide midlife women towards balance, beauty, and renewed purpose in their everyday lives.
I have Master's in Women's Studies and Social Work and has been featured in The Washington Post, Cosmopolitan, Washingtonian, Huffington Post, US News & World Report, Yoga Journal, and Bella Grace. I live in Washington, DC with rescue pugs and a longtime partner while also dreaming of Paris.
My obsessions include ballet, matcha lattes, snail mail, and buying more books than I could ever read. Join the tranquility movement and enjoy ongoing inspiration through my Love Notes.