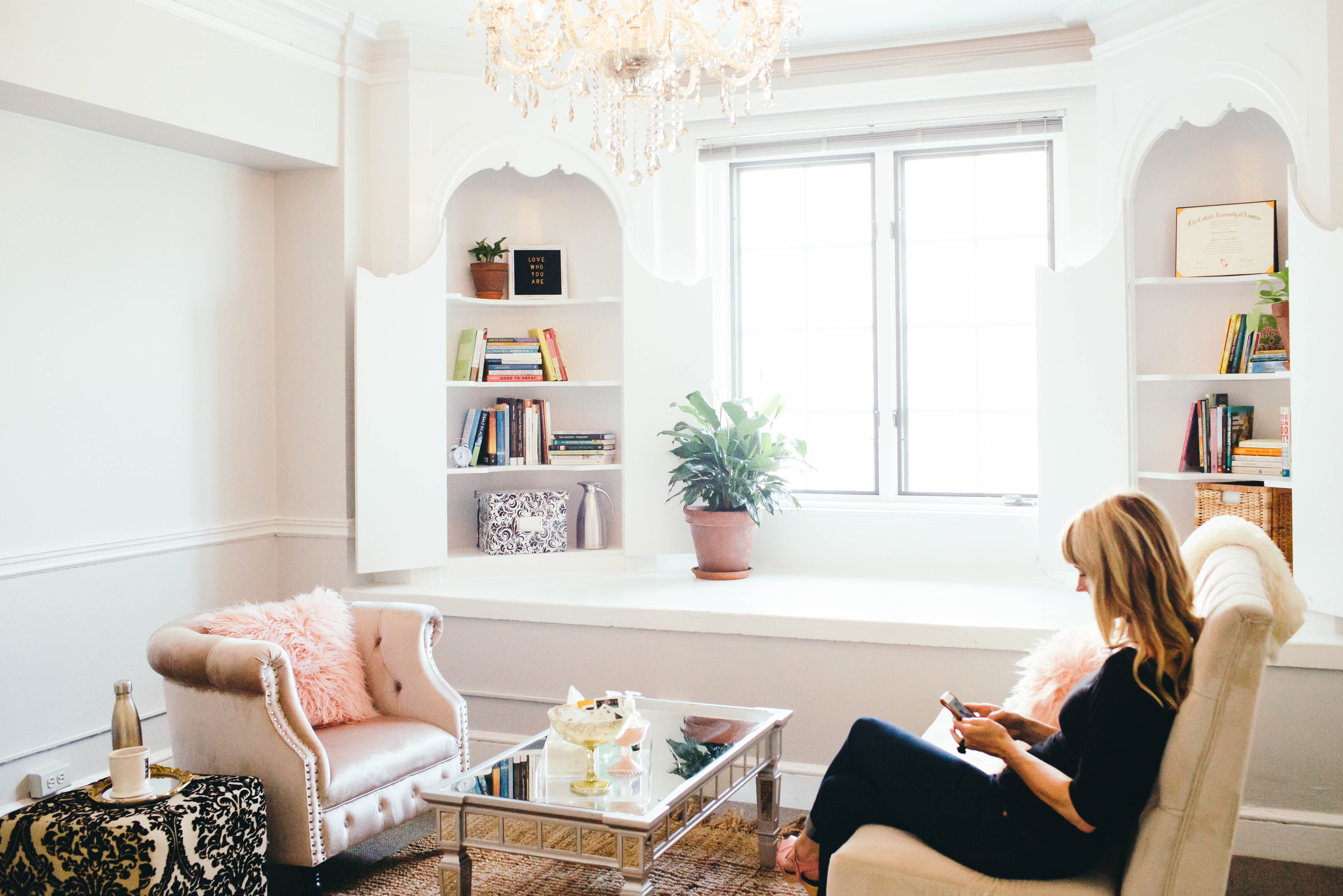 In an era of absolutism, salons created an arena away from the royal court where ideas could be discussed and behavior examined.—Benedetta Craveri
I've been dreaming up workshops, gatherings, and events in my new office space.
After wandering the streets of Paris in search of Gertrude Stein's home—a space where literary and art figures would meet to share stories and show their work  on Saturday nights in her salon—I landed on the idea, Tranquility Salon.
Picture yourself sitting in a sensory-filled, welcoming setting surrounded by like-hearted women to reflect, sip tea, learn, enjoy vegan nosh, and discuss big things. You know, that dream you hold close to your chest, that creative urge bubbling up, or that practice you'd like to make a habit.
Tranquility Salon is a four-week in-person program exploring mindfulness, creativity, self-care, and dreams/goals. Together we'll explore ways to live with more ease through proven techniques.
Sessions include poetry, teaching, discussion, and an activity such as journaling or meditating. A few hours of self-study between sessions is encouraged.
In an effort to ensure a cohesive and dedicated group, I've created a brief application process. To apply, please fill out this short form.
I'll be back in touch with all applicants early September with additional questions, as needed, and acceptance letters for those who are a good fit in this inaugural intimate offering.
Space is limited to a small number of women or those who identify as women.
Details
When: Mondays on September 17, 24 and October 1, 8 at 7-8:30pm
Where: 1555 Connecticut Avenue, NW {steps from the Dupont Circle metro}
Investment: $299