Dearest,
I'm delighted to share Tranquility du Jour's new look at kimberlywilson.com.
Please note we've still got many tweaks to iron out the website update, so thank you for your patience. As my designer, Hans, said, it will continue to look more and more beautiful as it comes to life.
My favorite part? This black pug in a pink bow tie. He said it was an homage to sweet Louis (who Hans remembers fondly from a black tie event we attended together where Louis relieved himself on the hotel carpet). God bless.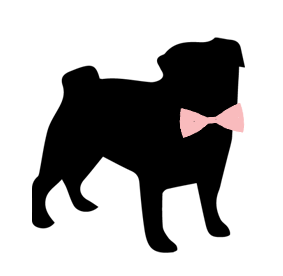 Also, here's a video that shares insights into the world of Tranquility du Jour. I hope you enjoy it!
May we live life tuned in to what matters most and create moments of tranquility. Thank you for being here. I'm so, so grateful and think you're amazing. Bisous. x