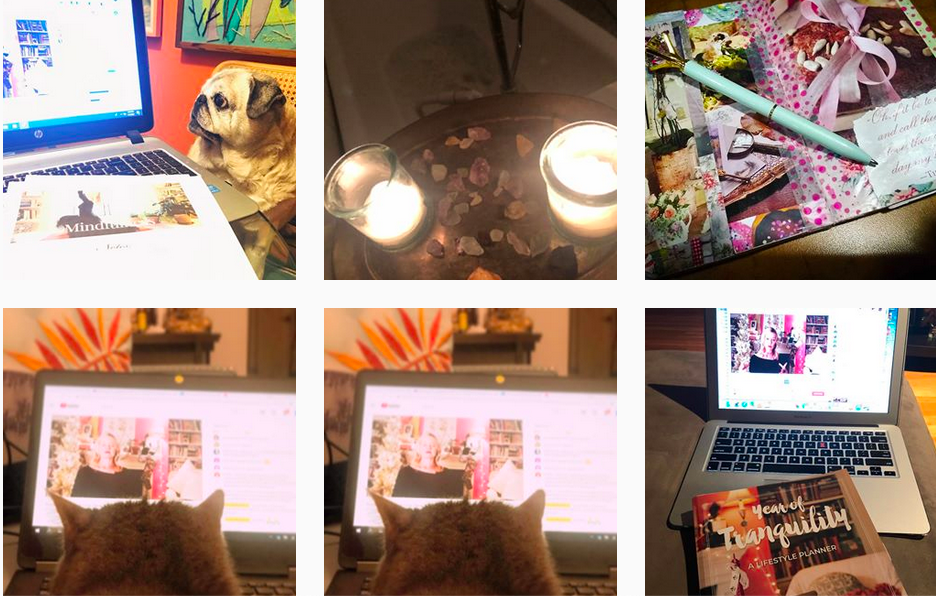 Thank you for joining Sunday's TDJ Live!
I SO appreciate you tuning in from Japan, Canada, Mexico, Australia, and across the US to reflect, set intentions, and consider small shifts to welcome 2020.
You were an AMAZING group—so much good energy. As always, it's an honor to host you!
REPLAY: If you missed us live or want to rewatch the gathering, the 75-minute video recording is available HERE.
GIVING BACK: Thanks to your support of the e-course flash sale AND TDJ Live replays, we've donated nearly $3000 AUD to Friends of the Koala. Here are more ways to make a difference.
GIVEAWAY: All these gorgeous images were spotted online with #TDJLive, thank you for posting your creativity! During the event I announced a giveaway of the six e-course bundle and the winner was chosen randomly, Shizuka from Tokyo. Congrats!
SAVE THE DATE: Our next TDJ Live is Sunday, March 22 at 8pm ET.
May you find nourishment, ease, and tranquility in the new year. And beyond. You are a gift and the world is blessed to have you in it. Bisous. x