Long to leave a legacy by living your values?
Through this compact educational journey, you're led on a path of self-exploration, self-compassion, and a profound feeling of empowerment highlighting small ways to make a big difference.
This course fosters the development of awareness and emotional balance empowering you to enhance your personal life and also to create a significant positive influence for others in a meaningful way.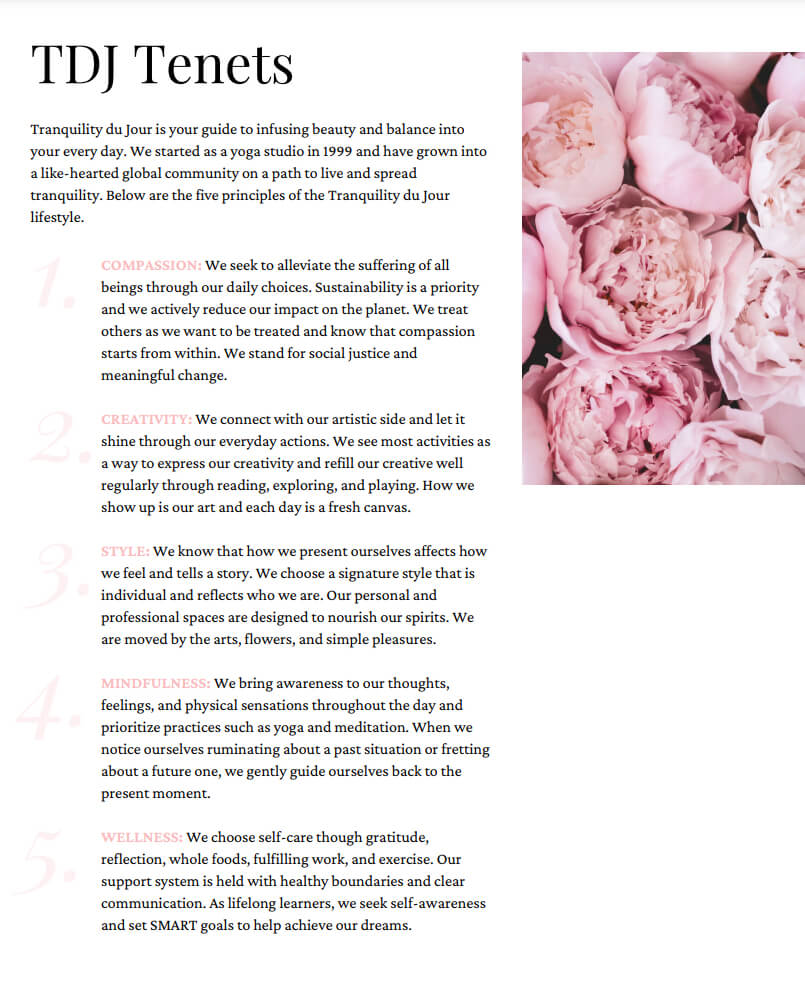 We seek to alleviate the suffering of all beings through our daily choices. Sustainability is a priority and we actively reduce our impact on the planet. We treat others as we want to be treated and know that compassion starts from within. We stand for social justice and meaningful change.
Tranquility du Jour
Compassion Micro-Course
The Compassion micro-course is designed to help you prioritize your values and engage in daily acts that align with them.
You will learn how to . . .
✔ Be an everyday activist
✔ Make conscious choices to honor the environment, other beings, and yourself
✔ Help ease the suffering of others
✔ Practice mindful self-compassion
✔ Host an awareness-raising event for your favorite cause(s)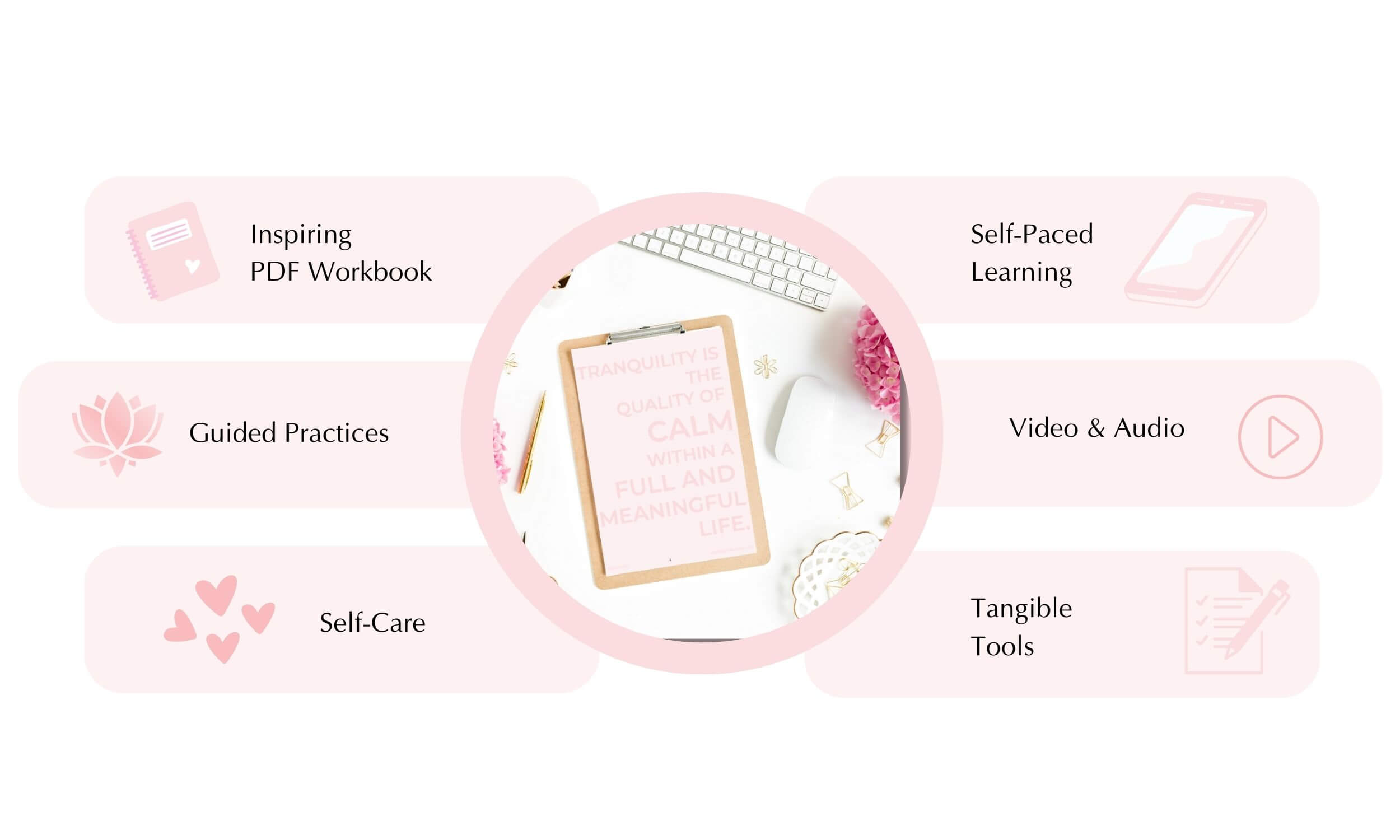 Let's make a difference, live our values, and be kind to ourselves.
Feel empowered to contribute positively to your communities and causes you care about. Embrace your imperfections with kindness rather than judgment. Clarify your core beliefs and what truly matters to you. Be gently guided toward meaningful goals and actions aligned with your values.
Live your compassion now.
Seeking a more complete path to tranquility?
MEET YOUR TRANQUILITY GUIDE
I'm a psychotherapist in private practice and midlife mentor, committed to helping women embrace the joys of this transformative phase of life and empowering them to find renewed purpose and tranquility in their every day. I also serve as president of Pigs & Pugs Project and design eco-fashion TDJ.
For over 20 years, I've studied, practiced, and taught the art of tranquility to global audiences. As the host of the Tranquility du Jour podcast, author of multiple lifestyle-focused books, and creator of online courses and events, my mission is to guide midlife women towards balance, beauty, and renewed purpose in their everyday lives.
I have Master's in Women's Studies and Social Work and has been featured in The Washington Post, Cosmopolitan, Washingtonian, Huffington Post, US News & World Report, Yoga Journal, and Bella Grace. I live in Washington, DC with rescue pugs and a longtime partner while also dreaming of Paris.
My obsessions include ballet, matcha lattes, snail mail, and buying more books than I could ever read. Join the tranquility movement and enjoy ongoing inspiration through my Love Notes.