Style
Style is an outward expression of who we are, how we feel, and what we think. I like to think that we tell a story through our style as beautifully articulated in this Washington Post piece.
Here's what Nadine Farag of The One Who Dresses says this about style:
"At its essence, style is a complicated, endlessly fascinating human capacity. It is our spirit and what we think, our creativity, our individual way of being, and our intention for our clothes. To nurture a meaningful relationship with fashion, our task is to understand style, to hone it, to carefully craft it and make it our own."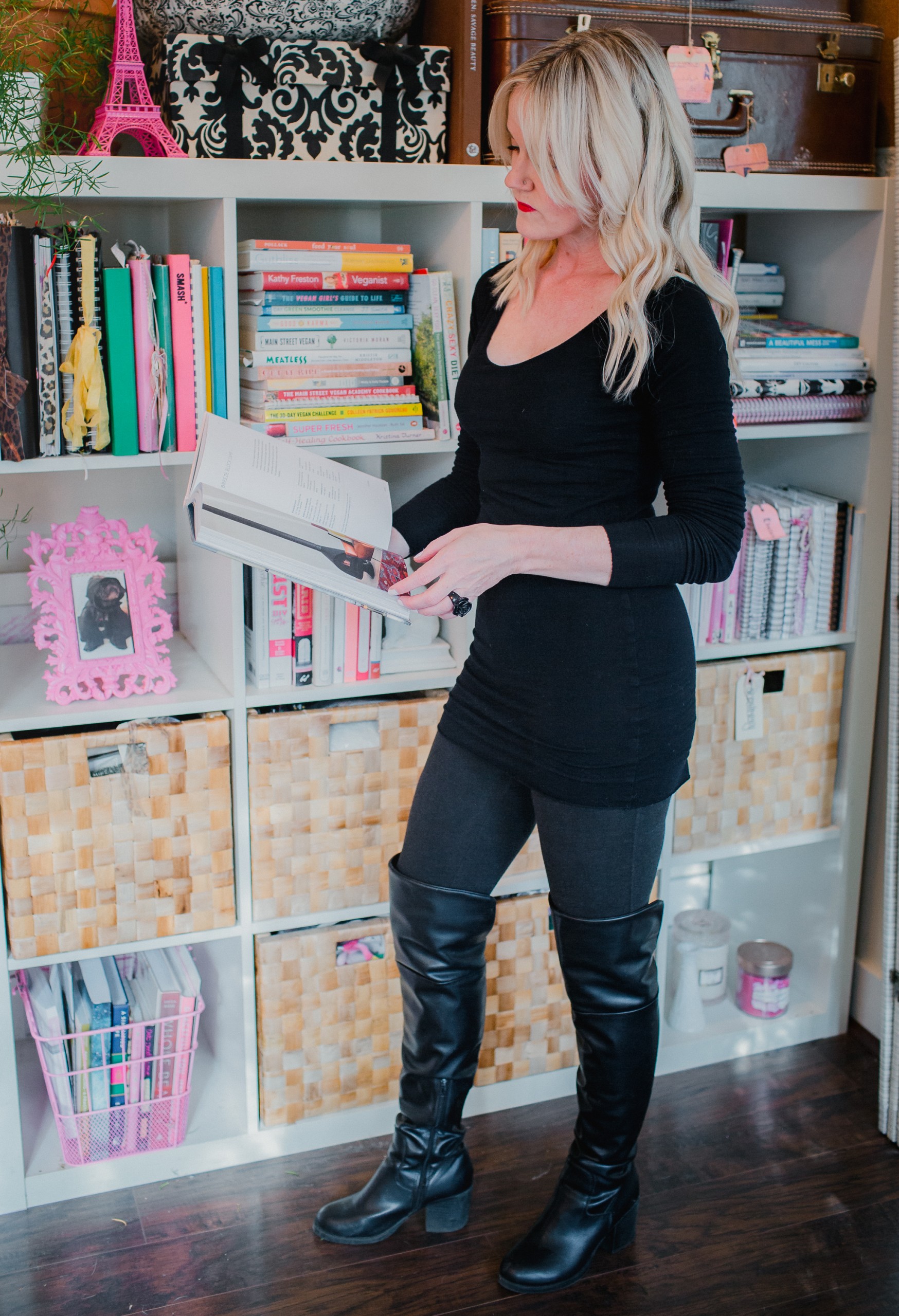 Shop the look: 21in1 fitted top and capri leggings
Each day as I reach for my go-to outfit (shown above), I'm choosing comfort, ease, and creative expression because I can dress this up or down, add layers, and transform the look using this solid base. See 21 ways to wear this look.
In addition to wearing clothing that looks good, tells a story, and makes us feel good, shopping sustainable helps support our desire to do good.
Sustainable Style
According to Green Strategy, "sustainable fashion can be defined as clothing, shoes, and accessories that are manufactured, marketed and used in the most sustainable manner possible, taking into account both environmental and socio-economic aspects."
One of my favorite websites Live Kindly, lists three aspects to look for when striving to shop sustainably:
Clothes made locally.
Transparency.
Sustainable materials.
As noted in this week's podcast, thrifting is another way to choose sustainability. According to Council for Textile Recycling, Americans toss 70 pounds of clothing each year (oh my!), so giving a formerly loved item a new home is a oh-so-green.
And, let's be honest, the thrill of the hunt can keep us going for days! Thanks to thrifting, I've given a new home to a prom dress, pink cowboy boots in my size, multiple faux fur coats, over the knee boots, and vintage jewelry (to name a few favorite finds over the past three decades).
Your Very Own
When visualizing this new year and how you want to show up, consider your own style. Does it feel like an accurate representation of who you are and where you are right now in your life?
With many of us WFH, comfort is key. I think I'll describe mine as "cozy with a splash of flair." You? What's your story? Bisous. x