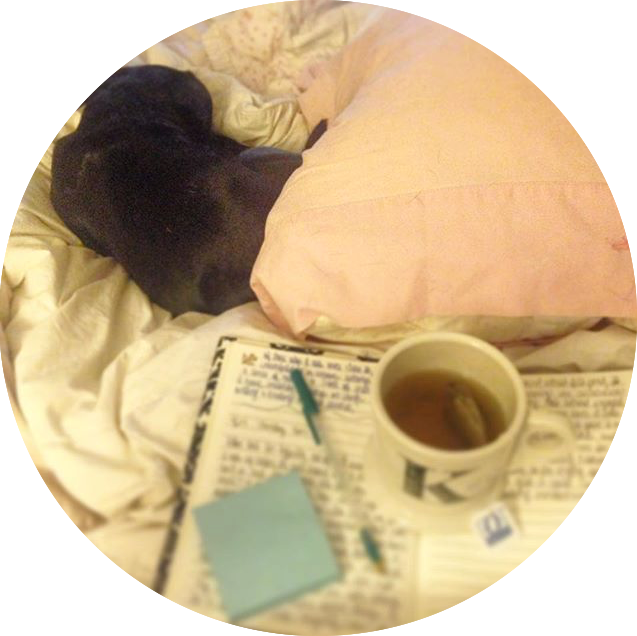 Week 46: Bed Day
Every few months I'll toss aside my to-dos and crawl under the covers to declare Bed Day. It's my form of waving a white flag. I'm cooked, possibly to a delicate crisp, and need to hit the reset button surrounded by my favorite things.
Soft linens, big bottle of water, a Do Not Disturb sign on the door, journal, pen, thermos of hot tea, and a pile of books is all that's needed to make this happen.
Truth be told, I've also been known to pull my mattress in front of the fireplace to have a full-fledged sensory experience. It's all about the details.
The term Bed Day came up over a decade ago when I would try to take Sundays off. Out of exhaustion, I would often stay in bed wearing whatever I'd slept in surrounded by my planner and laptop trying to sort out big picture problems.
Over the years I've realized that this is not the way to rest (yep, slow learner) and save strategy and brainstorming for when I'm feeling fresh and energized.
A Bed Day is your opportunity to put laundry, groceries, work, others' demands, and family obligations on hold while you rest and gain perspective—ultimately allowing you to be much more present for others and life's challenges.
---
52 Weeks of Tranquility
A complimentary program is designed to help us stay motivated and engaged in 2015. Only 6 weeks left!
To find support and community, join our private Facebook group and use hashtag #52weekstranquility to create additional online connections.
Connect live by calling in to Seasonal Tranquilosophy podcasts. Our next one is the New Year, New You jumpstart on January 4, 2016.
Can't join us live? Recordings are available.