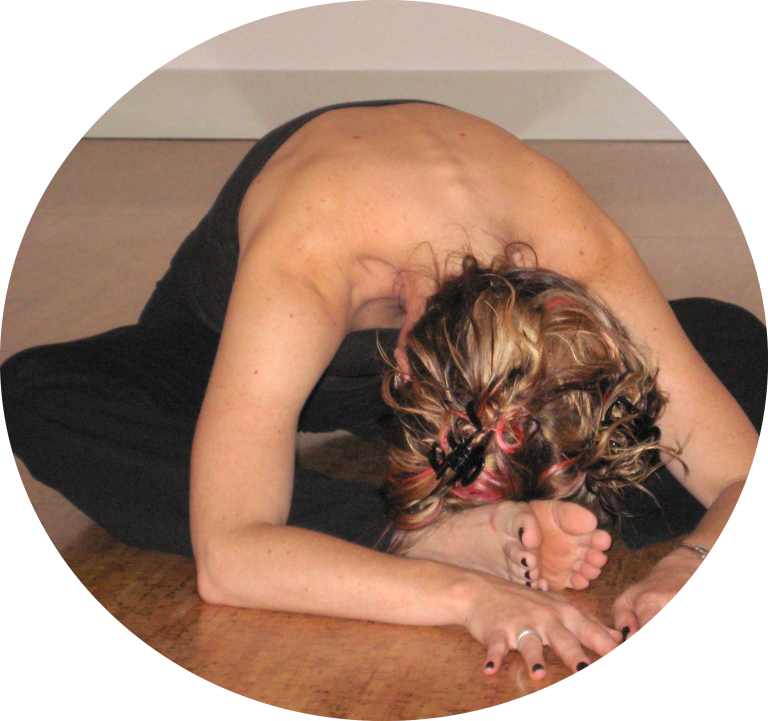 Week 49: Practice Yin
Come to a challenging seated yoga pose like pigeon, double pigeon, or a deep lunge with the back knee dropped. Hold for three to five minutes and breathe.
Welcome to the juicy world of yin yoga. Yin is based in Chinese medicine and touted to have a similar effect to acupuncture—sans needles.
Energy flows through invisible pathways called meridians. During an acupuncture session, needles are inserted into meridians to allow blocked energy to flow.
Yin poses stimulate a certain meridian and stretch the connective tissue while a typical yoga class stretches muscle. It's a yummy, slow, quiet practice that helps counter a go, go, go pace with an infusion of nurturing and intense stretching.
Butterfly is my go-to yin pose and featured in the above photo. It works wonders to stretch the lower back and stimulate the kidney meridian—considered critical to fluid energy flow. Butterfly also helps to calm the mind and ground the spirit.
Let's try it, shall we? Read the rest of this piece by signing up for Love Notes.
Already signed up? Unlock Tranquil Treasures and click on the 52 Weeks tab.
---
52 Weeks of Tranquility
This complimentary program is designed to help us stay motivated and engaged in 2015. Only 3 weeks left!

To find support and community, join our private Facebook group and use hashtag #52weekstranquility to create additional online connections.
Connect live in our Tranquilosophy Seasonal podcasts. Our next one is New Year, New You on Thursday, January 7, 2016.
Can't join us live? Recordings are available.