For the past few months I've been working on creating digital courses for you! Namely, updating the TDJ Tenets course (formerly TDJ Lifestyle), breaking it into five micro-courses to highlight each TDJ Tenet, updating transcripts, recording lessons, creating bonuses, designing workbooks, AND creating a brand new mental health course. Whew!
Oh, and that NEW mental health course? Well, it's no longer "micro."
The workbook is 55 pages (and counting), with five modules (mental health, emotional wellness, mindfulness, coping skills, self-care), and there will be approximately 25 audio lessons.
You'll see a peek into the creative process below. I can't wait to share it with you!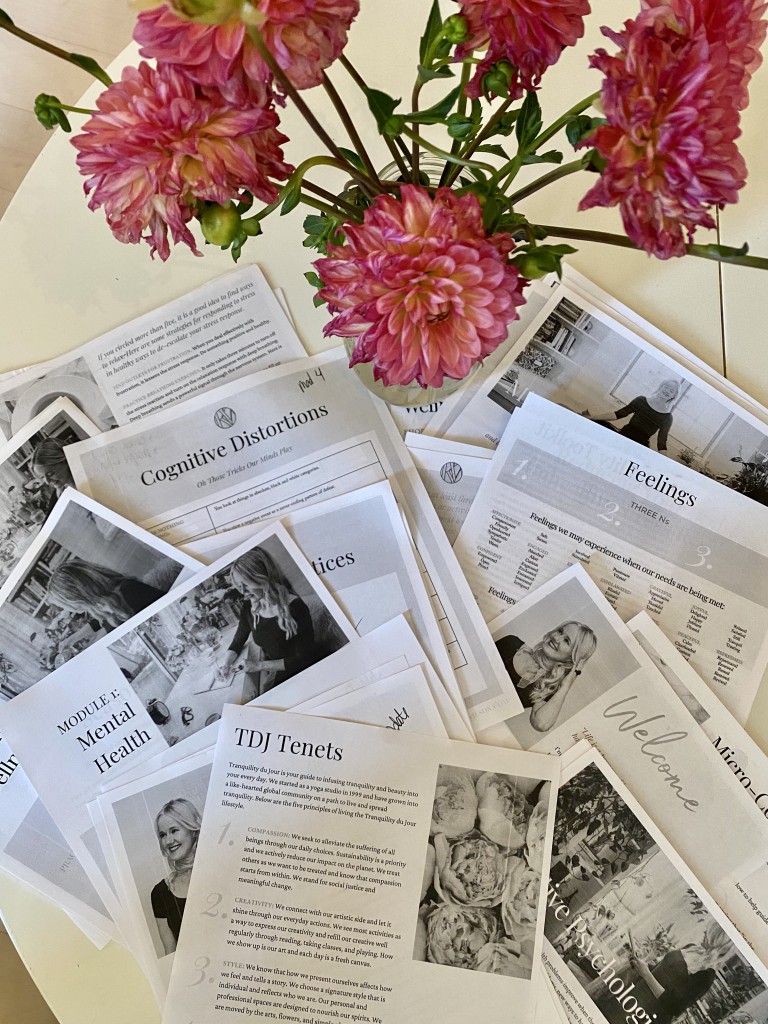 for first dibs at joining us (plus a special offer)! Wishing those of you stateside a joyful holiday weekend filled with juicy watermelon, hours in a hammock, firefly sightings, and starlit evenings.