Tranquilista
Mastering the Art of Enlightened Work and Mindful Play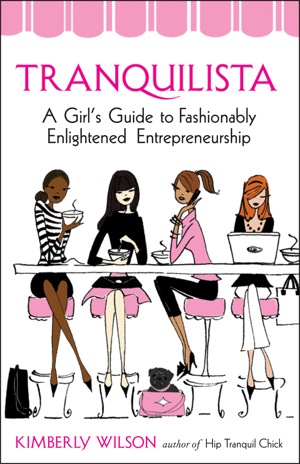 A tranquilista is a woman who embraces her many sides: spiritual (she's a tranquility-seeker), creative (loves style), and entrepreneurial (calls her own shots). She hearts fashion and philanthropy…entertaining and enlightenment. She is full of aspirations and always seeking inspiration. Oh, and she sparkles. Literally.
Presenting a potpourri of real-world tips, inspiration from modern-day muses, and savvy sources for further exploration, Tranquilista offers everything you need to bring balance and bliss into your everyday life. With spirituality as its foundation, the book highlights creative individual expression and offers an entrepreneurial approach to everything from homemaking to brand building.
Step-by-step projects and to-dos cover a tranquilista's key pursuits: meditation, setting goals, personal style, living green, and even launching a nonprofit. The aim throughout is to help you realize — and revel in — your unique potential to make a splash and make a difference.
Tranquilista has also been translated into Dutch, Russian, Bulgarian, and Chinese. Out of print as of early 2023 and I have only a few remaining copies.
What people are saying about Tranquilista
All copies purchased from kimberlywilson.com are signed by Kimberly and include a special sparkly surprise.