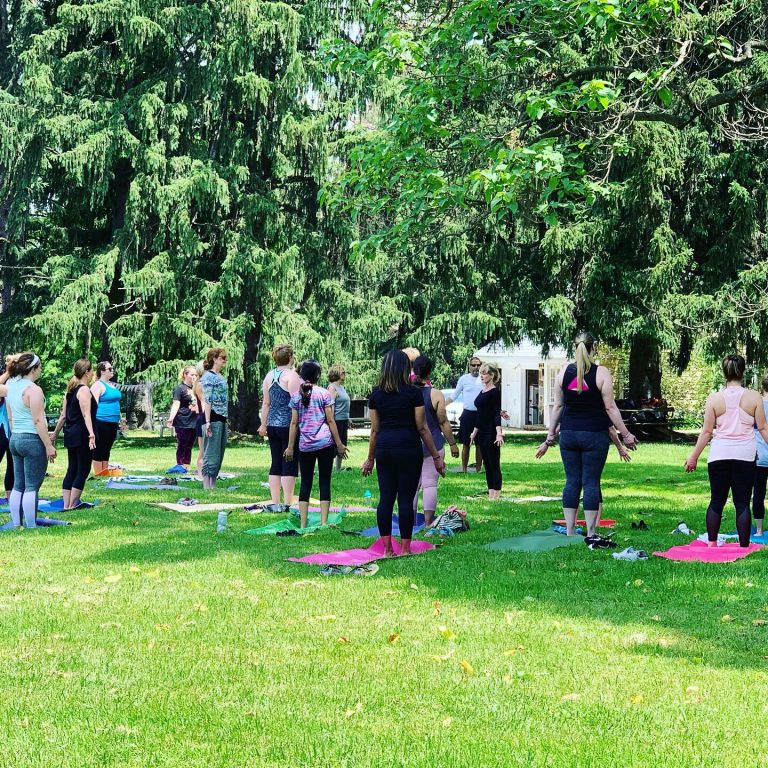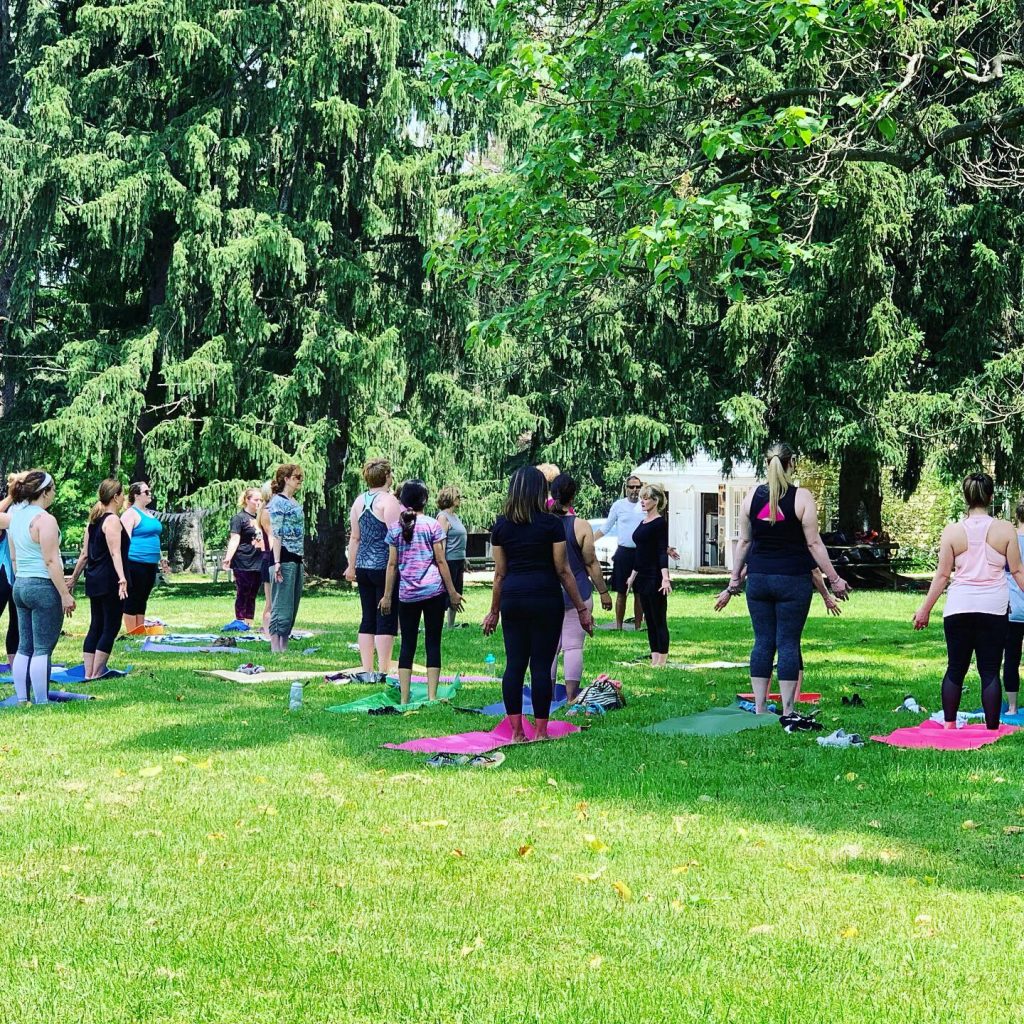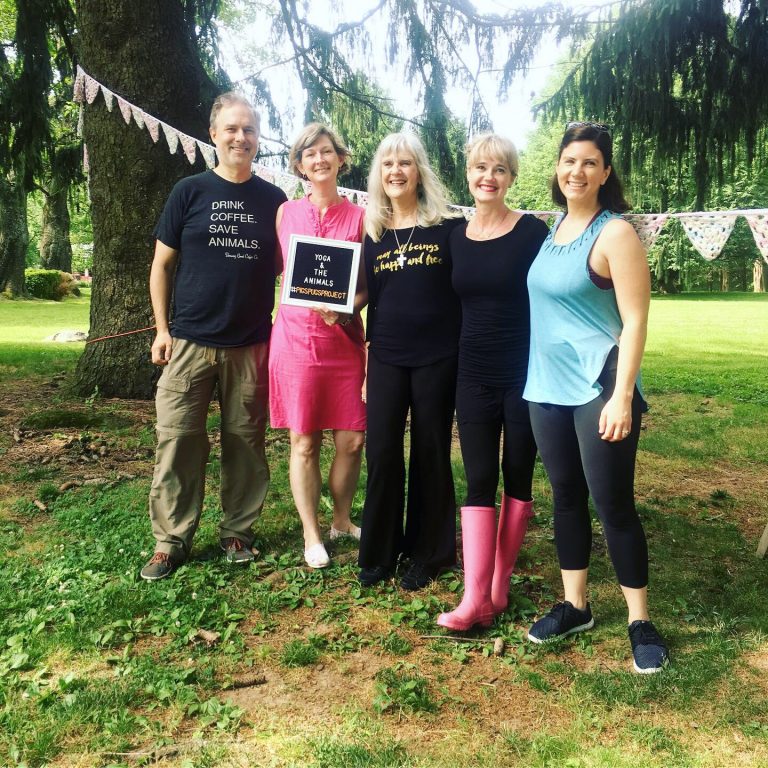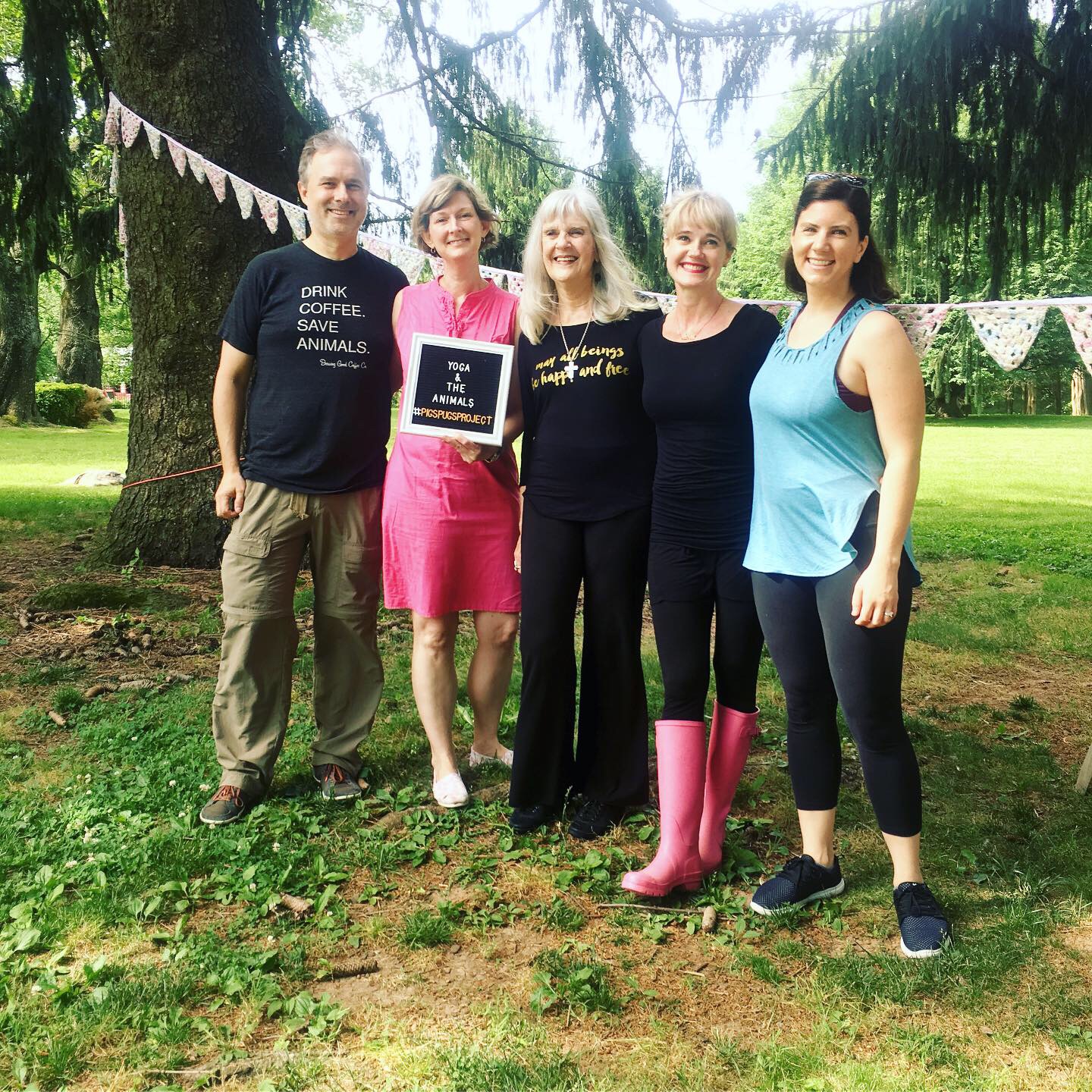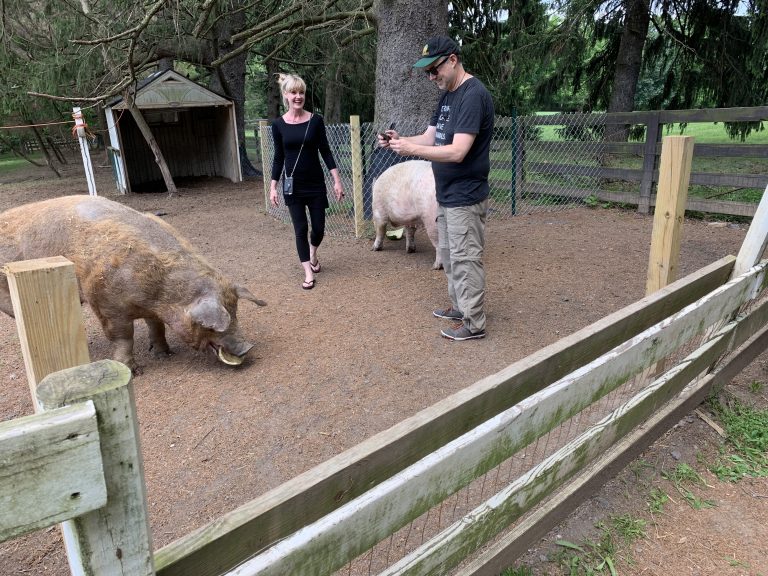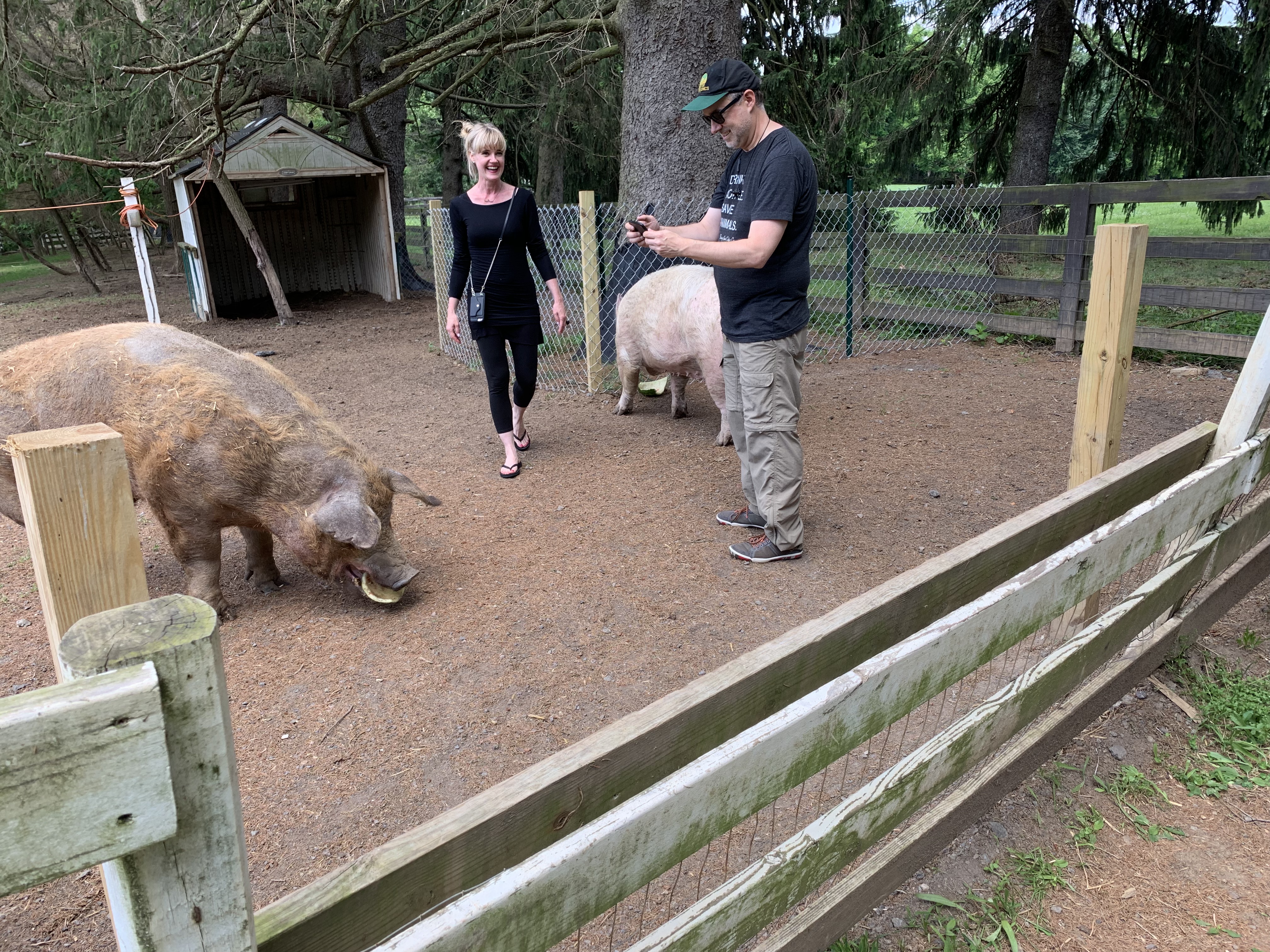 On Saturday we hosted our fourth annual Yoga + the Animals event at Burleigh Manor Animal Sanctuary and raised $1650 for the sanctuary and our micro-grants. Here's a video showcasing the event. Before heading out, we climbed into the pig area to share watermelon rind leftover from our vegan lunch and you'll see that Mabel (the pink one) took hers and ran.
We freshened up to host the TDJ Soirée VIP meet and greet in my office complete with sparkling rosé, olives, vegan cheese, rosemary crostinis, macarons, and tunes by Madeline Peyroux.
TDJ Soirée dominated Sunday. Guests arrived to the sound of Heather's piano, the scent of lavender, and a warm welcome from Mom at registration. She doled out luxe goody bags and a 25-page workbook tucked inside a gold folder.
The programming included the six Tranquility du Jour tenets: creativity, mindfulness, style & beauty, compassion, wellness, and self-care. To tie a bow around the event, Tim and I recorded a live podcast (coming later today), guests shared their takeaways, and we celebrated the day over organic wine and passed hors d'oeuvres such as beet tartare, smoked parsnip soup sip, and tomato sashimi.
You'll find a few photos that have trickled in from my photographer, Marie, below. More to come!
In the interim, a BIG thank you to Maria, Patricia, Betsy, Lorraine, Melinda, Jean-Marie, Anu, Julie, Deborah, Robin, Linda, Alicia, Amy, Neesham, Barbara, and Rebecca for joining this experience. I'm honored to have hosted you!
I'm also SO grateful to Mom, Joanna, Carol, Patricia, Tim, and Renee for your support throughout the day. Whew, it DOES take a village and I'm glad you're part of mine. Bisous. x