Mid-Year Virtual Retreat
$99
Spend a half-day reviewing your year and designing what remains. Through a gently guided process, return to those new year's dreams, reevaluate, and plan for what's to come. Engage in a soothing yoga practice, grounding meditation, and creative reflection. Despite the many unknowns of 2020, we'll turn our attention to what we can control with an eye on personal growth, healthy habits, and coping skills. Create an action plan and make a difference!
When:

Saturday, July 18th 10:00am -3:00pm with 1 hour lunch at noon
Where:

Online on Zoom in the comfort of your own home


Live 4-hour retreat

Artist Date

Workbook

Jazzy Playlist

Retreat Video Replay

TranquiliT Discount Code

Private Facebook Group

Guided Practices
Reflect. Dream. Go Deep.
Give yourself the gift of time and space to focus on your life.
Hear from a few participants + see their pics:
"I absolutely loved the retreat today. It was such a great way to spend a Saturday. Participating has reminded me how good it feels to slow down and give myself the time to recharge. Feeling a new spark of creativity. Loved connecting with all of you and look forward to more."
"I've been to local day long yoga workshops and enjoyed being with a group. But I have to say, being the introvert that I am and loving my quiet time, this was something I would do again and again. Being in my own familiar space, relaxed but at the same time connected with everyone by your video and the Facebook Group. You thought of everything!"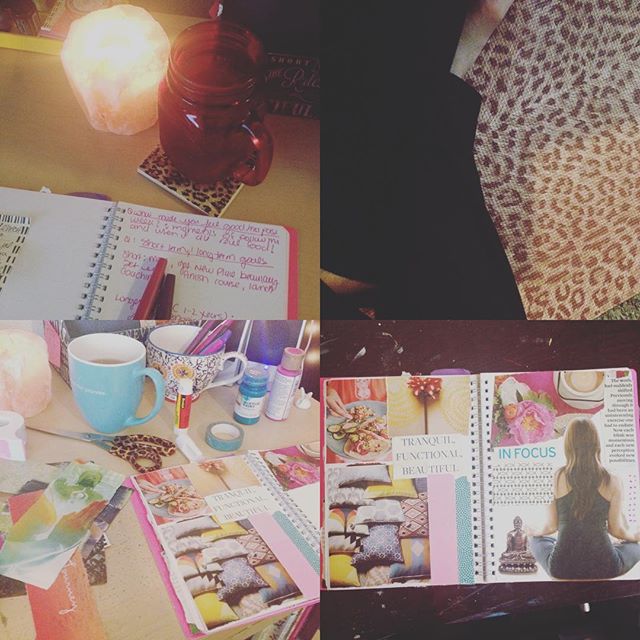 "The hallmark of an enlightening retreat, presentation, email, or post are the moments a heart is touched, a thought is planted, or a direction changed. And, how all this continues to impact. It's a week later (I like to wait a while and let things process.) and I realize that the virtual retreat was more powerful than I thought it would be. In fact, it's helping me to change direction, well, actually, to reconnect to my core being."
"The virtual retreat you hosted yesterday was exactly what I needed and WANTED. I felt like a breath of fresh air had been blown my way and cleared the cobwebs of anxiety, inertia, "distractedness" from my mind, body and heart. You provided me with some concrete tools and encouragement to get grounded again…especially in these uncertain times…and to move forward, taking little steps each day so that I can show up again in my life. It was just the perfect "reset" button for me." —Shelly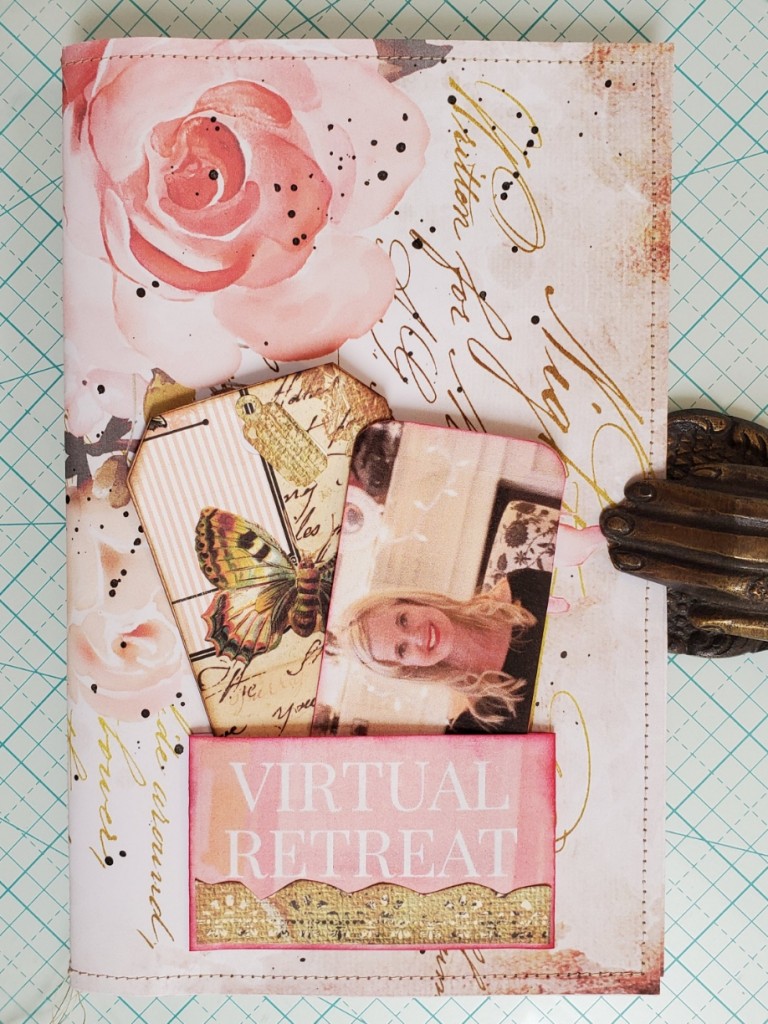 "The Spring 2018 Virtual Retreat was like being transported to a joy oasis! For several hours I was cocooned together with both live and virtual companions. Led by Kimberley's warm, inclusive suggestions, I stretched my body with chair yoga and my spirit with mindful meditation, played with paper, paint and pencils, and had a nourishing, nurturing 3 hours away from the raging winter storm (hardly springlike!) that was raging outside my home. What a delight!" — Bryonna
"Just looked in the mirror and I think I look younger than I did this morning! I'm so relaxed!!!! What a fabulous morning."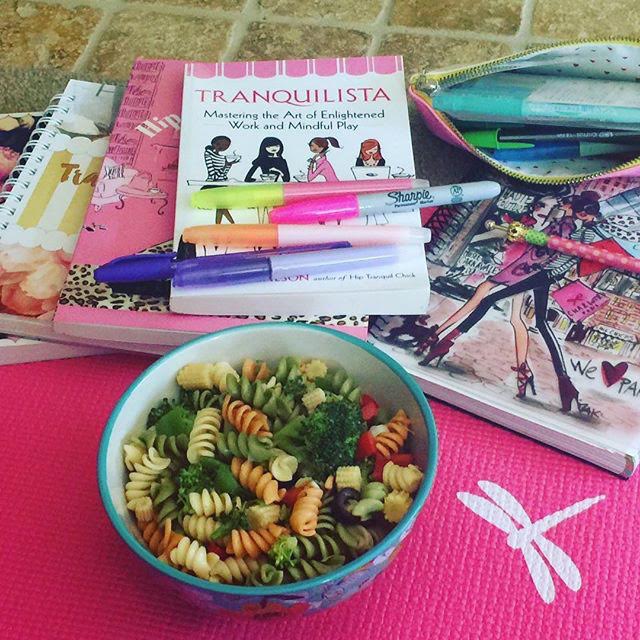 "The Virtual Retreat is exactly what I needed during this busy time of the year for me. As an introvert with an extroverted job and tendencies, it was wonderful to give myself the opportunity to "check out" for the day while still being in my own space. I lit candles and incense, put on soothing jazz, and spent the whole day in my comfiest clothes virtually connecting with my favorite yoga and mindfulness guru. I also loved that we will always have access to the modules. I have been on a few retreats with Kimberly, and leave wishing I could take it all with me. Now I can!"
"I LOVED attending my very first virtual retreat! It was the perfect way to spend a Saturday. Kimberly was the perfect host interacting with us through a live feed at the beginning of the retreat as well as through the Facebook group and Periscope. My expectation was that I would be "alone" on this retreat, but I was wrong! I felt so connected to the other women that attended even though we were from all over the world. One of my biggest takeaways was that taking time out for myself is not only important, but imperative. This was truly a one of the best workshops I've ever attended and will not be my last."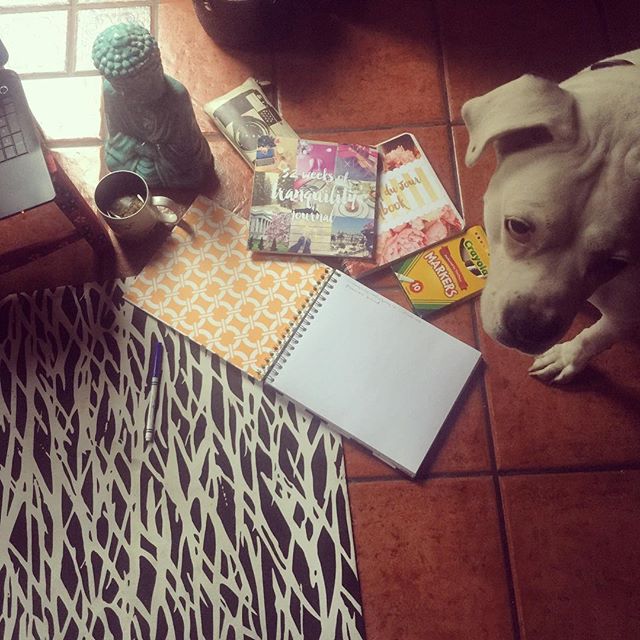 "Kimberly's 3-hour live retreat made a huge difference during a time when self-care is critically needed. She thoughtfully provided seated yoga, meditation and journaling to get us to the a clear mental place where we could get into the right mindset to do deep inner work, connect within, shift energy, and emerge totally refreshed and rejuvenated. Thank YOU again!" —Kelly
"Thank you so much for the wonderful retreat! It allowed me to start fresh and leave a lot of negativity behind. It essentially enabled me to detoxify and rejuvenate my life. Everything feels so much better! When you asked us what the highlight of the retreat was, I answered everything. I meant it! I loved the poem, the art journaling, the meditation, the yoga—all of it! It was great to be in touch with so many liked-minded people. Also, the retreat didn't just make a difference for me, through my elevated mood, it also made my husband much happier." —Madelyn
"I'd forgotten how much fun art journaling can be – especially not having to stay within the lines, cut with a scissors, or make something perfect. The last time I wrote in my art journal was January 2015. So much has changed since then, and this exercise helped me to shift my perspective to embracing change and discerning what I need in my life to spark joy."
"I can't thank you enough for such a clearly thought out virtual retreat. It was such a blessing not to need to get dressed, drive to an airport, not have to put on make-up, and to be comfortable in my own home without distraction (except for my two fur babies)."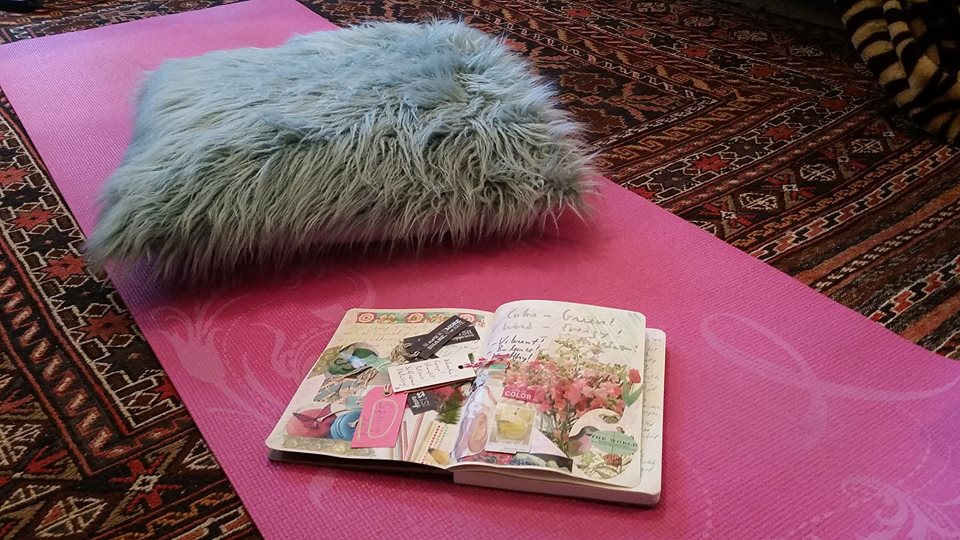 "When I decided to sign up for Kimberly's Virtual Retreat I wasn't convinced that it would work. The idea that I would be able to cut off the phone and commit myself to the experience seemed a bit of a stretch. Yet, I was able to stick with the schedule, ignore the phone-text -email messages, and fully immerse myself in the activities.If you aren't able to free up the full day, I think it would work use the videos and break the sessions into two half days."
"I highly recommend her Virtual Retreat. It didn't feel virtual at all. No distractions from others in attendance, or traveling, or needing to be presentable. Just following along with a smile, my coffee, computer and toys of choice. It was a meaningful day, one, it turns out, I deeply needed. I felt joyful thinking about it in the weeks previous to it. Looking at my calendar brought a little spark of light waving at me to carry on as my reward was coming soon."
"Everything we did seemed to flow effortlessly. The meditation was wonderful, the chair yoga, to me, was perfect for this retreat. Part of what I love about you is all of the information you give us in the Playbook but you continue to throw in names of books, quotes, art supplies and whatever comes to your mind during the retreat. Whatever you know, you share!" —Yvonne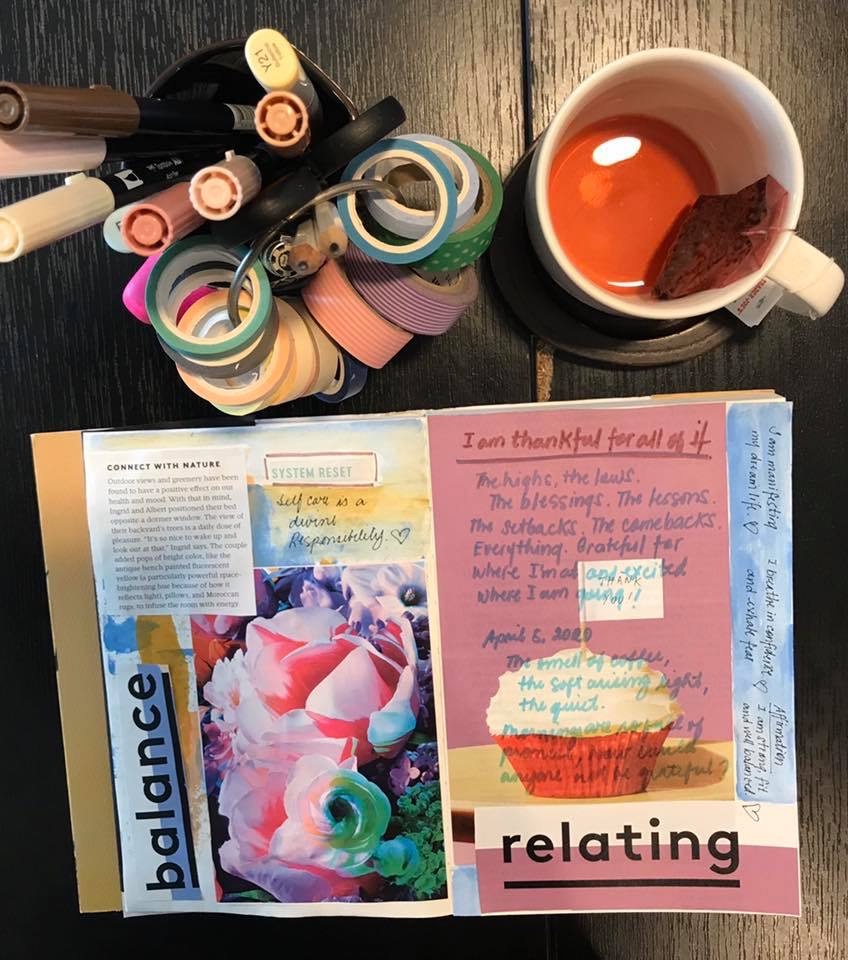 "I had been thinking about joining the retreat all week long and ended up doing it at the very last minute. I scrambled around for the hour before getting my chores done, and when I was finally ready to settle in after creating a little oasis for myself (surrounded by fresh cut flowers, a green smoothie, lemon water and many colored pencils/glitter pens), I was so happy that I had made the decision to join! Kimberly is an absolute darling in the wellness world, and she made it so easy for me to push my to-do list aside for 3 luxurious hours and just focus on self-care and creative inspiration. I would highly recommend this retreat to anyone and everyone needing a little break from the outside world, and I am so looking forward to her next one in the fall!" —Amanda