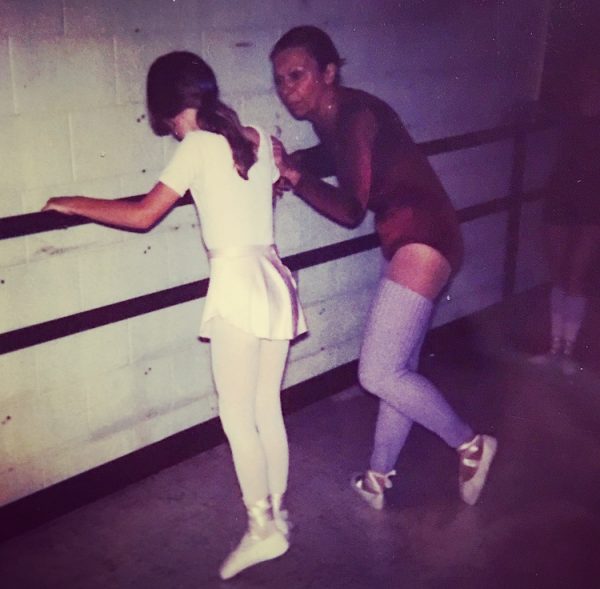 The body says what words cannot. —Martha Graham
I spent last weekend at a Washington Ballet ballet boot camp and even my ribs are hurting. I used muscles that I didn't even know existed. We stretched, practiced at the barre, and spent two of the eight hours working on the choreography from Act 1 of Don Quixote.
Here's the 1-minute video Tim took of me flailing around in the pink skirt. Sweet thing arrived early and sat in the front row eager to capture this experience. For months he's been asking, "When can I see you perform?" I couldn't wait to have him in the "audience" of a couple dozen people.
As some of you know, I've been back to the barre since January 2018 and am slightly obsessed. Here's another post from earlier this year.
Although I'm still a yoga devotee, I'm loving moving my body in a new way and omg is it challenging to learn and practice choreography at the barre, in the center, for informal showings such as this one.
The top photo shows my first teacher, Mrs. Harding, giving me a heart to heart about my new toe shoes. She sewed our costumes, drove us home from practice in her station wagon, created our annual recital's storyline and choreography, hosted pool parties, and gave us lots of tough love (as shown here).
And, I'm forever grateful for her instilling in me the love of moving my body across the floor in a pink flowy skirt. Bisous. x