Hello, I'm Kimberly!
Welcome to Tranquility du Jour
A bit about moi…
I'm a psychotherapist in private practice,
serve as president of Pigs & Pugs Project, and design eco-fashion TDJ.
In 1999 I founded Tranquil Space—named among the top 25 yoga studios in the world
by Travel + Leisure—and sold it to YogaWorks in 2017.
To expand beyond the walls of a yoga studio, I created this online community to serve as respite
from life's busyness and it's also a portal for teaching and practicing tranquility.
My work has been featured in The Washington Post, Cosmopolitan, Washingtonian,
Huffington Post, USNews & World Report, and Bella Grace.
I hold master's in women's studies and social work and
certifications in yoga, mindfulness, positive psychology, and veterinary social work.
When not collaborating with clients or catering to my rescue pugs,
you'll find me sipping pots of fragrant tea and creating new treats for you.
During the past two decades, I've taught workshops and retreats in over 35 cities around the globe,
penned lifestyle books, and hosted the Tranquility du Jour podcast since 2005.
I live in Washington, D.C. and dream of Paris, global animal welfare, and making the world a little brighter.
DISCOVER TRANQUILITY DU JOUR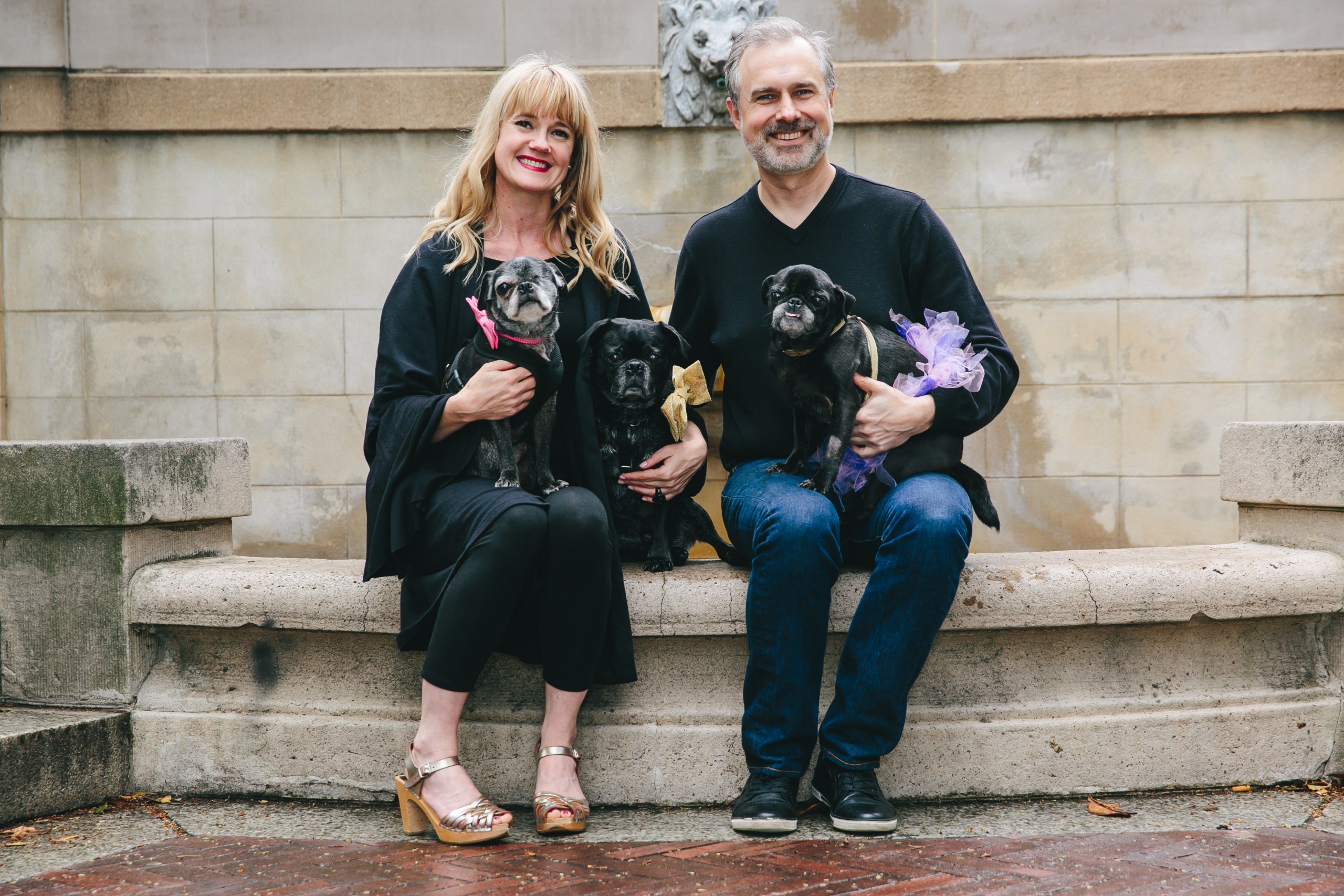 Life shrinks or expands in proportion to one's courage.
Anaïs Nin
The artist never entirely knows. We guess.
We may be wrong, but we take leap after leap in the dark.
Agnes de Mille