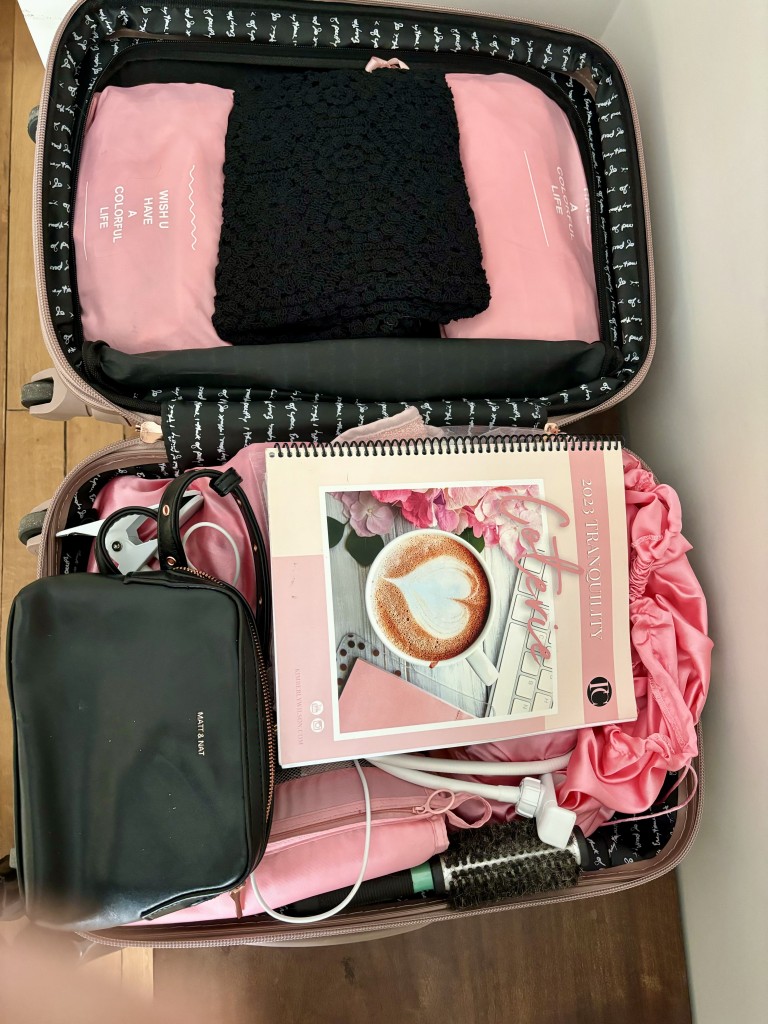 In October I spent four days in Paris (here's a fun Instagram Reel) and I wanted to give you a peek into the experience.
Above is what I packed into my carry-on: rolled all-noir clothing (mostly TDJ), a ring light for the Virtual Retreat, toiletries, Coterie workbook, ballet slippers and tights.
Below are peeks into: my Airbnb, journal writing at my first sidewalk cafe, a trip to the Book Bar at the Grand Amour Hotel, a ballet class in French at The Dance Center of the Marais, yummy gnocchi following class at a sidewalk cafe, grounds of a museum, a stop into Repetto where I picked up a dance shoe bag, a vegan donut at a new-to-me cafe called Boneshaker, my Virtual Retreat set up, an early morning in Montmartre where I stopped for a photo of La Maison Rose, pretty pink roses picked up at the nearby flower market, a painting with coffee class with Anna Gorvits, and a view from my window on the flight home.
Paris always refills my soul and the journaling at that pink sidewalk cafe jumpstarted my journey toward simplification. I'll be sharing more about that experience shortly. For now, thank you for joining me for my final virtual retreat and enjoying this jaunt in spirit with me. May it inspire your own Parisian dreams.