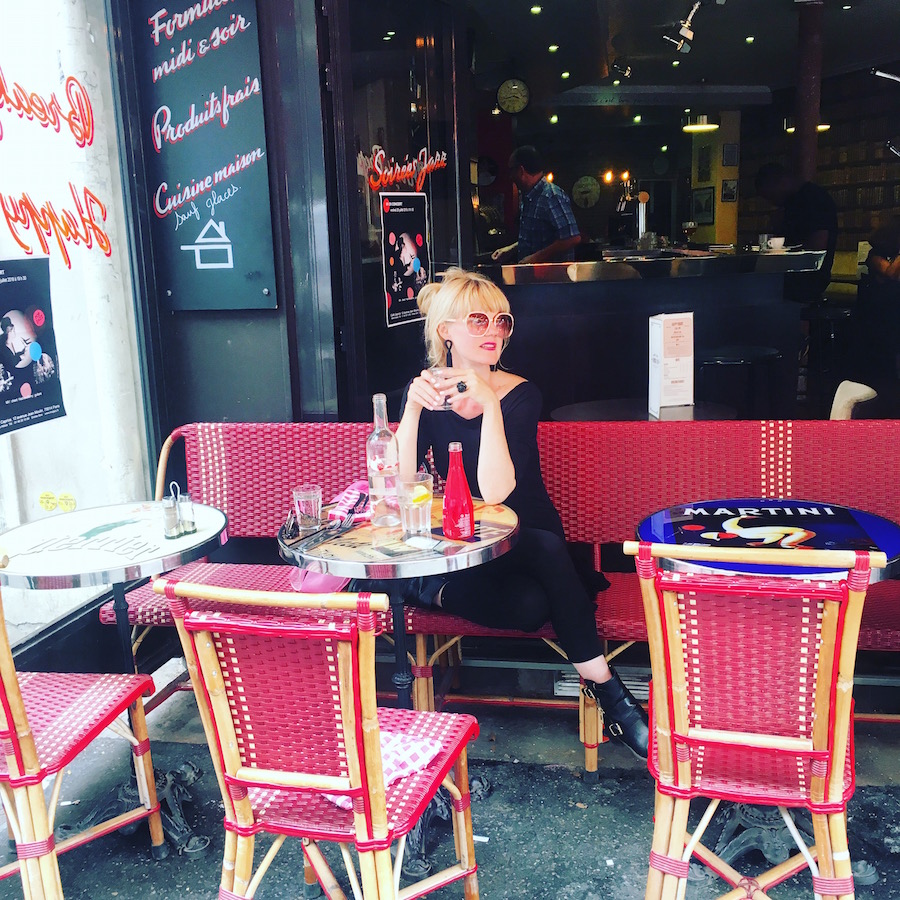 Wearing a uniform is iconic, a cheap and easy way to feel famous. —Alice Gregory
After slipping out of the 2in1 fitted top that I wore the day before (and slept in—don't judge, it's comfy!), each morning I reach for another 2in1 fitted top from my second drawer. I must have eight or so of these tops and I wear one at least 300 days of the year.
My pants of choice are the capri leggings. Again, I must have eight or so of these bottoms.
I wear this basic outfit to ballet, to walk the dogs, to the Kennedy Center, to the office, to Paris cafes (see above photo), and everywhere in between.
You may wonder, "The Kennedy Center, really?!" Yes, really! Here's a peek at many ways to layer the two pieces for 21 looks. Dresses up or down. Comfy, chic, easy peasy.
During cooler months I'm able to pull this combo off more easily by wearing tall boots over the capris and layering with a long sleeve wrap tunic or duster wrap. And, yes, I sleep in the capris, too, during winter. What can I say, I LOVE layers!
During warmer months, I'll pair the combo with ballet flats, clogs, or motorcycle boots (see above photo). To incorporate the leggings into the office during summertime, I'll add a flowy top over the 2in1 fitted plus a few accessories to dress it up.
For me, having a uniform means I no longer experience the "I have nothing to wear" syndrome, reduces decision making fatigue, avoid buying frivolously, feel put together, have more time, and have a simple signature look.
Who said daily dress-up had to be hard? And, I even have built in pajamas! Bisous. x