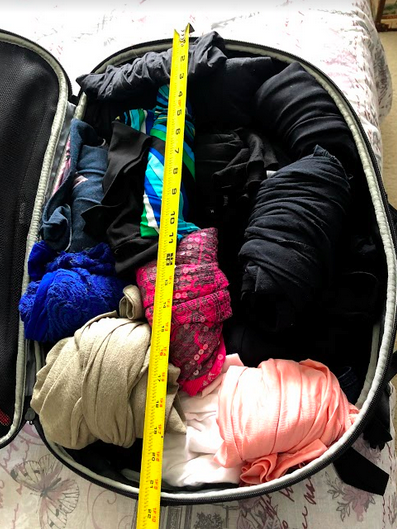 A few years ago, I slowly started adopting a capsule wardrobe thanks to the fabulous TranquiliT line. My husband and I travel a lot and, truth be told, I craved a simpler way to pack for travel more so than simplicity in my everyday life. Fast forward to the present day and I have simplicity in the every day as well as when I travel.
My items from TranquiliT really set me up to travel carry on only for all of our trips – from long weekend jaunts in the United States to nearly three weeks abroad! My uniform of capri leggings, a boyfriend tank or two-in-one and long sleeve wrap tunic really serve as a base for my capsule wardrobe. I'm really loving the new, versatile vest for cooler months. So, I suppose, I have two uniforms – one for cooler temperatures and one for warmer temperatures.
This summer my husband and I are going to Rome and South Africa for a 17 day vacation. It will be summer in Rome and winter in South Africa. Our time in South Africa will consist of a safari and time in the city of Cape Town. So layers and versatility will be key. My friends have often joked that I'm Mary Poppins but I assure you there is no magic – just TranquiliT. I share my packing list below and here's a video, too!
Packed Clothing
(tightly rolling your clothing items will allow you to fit more in your suitcase)
:
2 colored tank tops
2 t-shirts
Lululemon windbreaker pants for safari
Cuddleduds for layering under pants on safari
Jeans
3 pairs of shorts
Sun hat
Swim suit
Nightgown (I will wash this in our hotel sink so I only have to pack one)
Bras, socks, undies (I will wash these in our hotel sink so I can pack less of them)
One pair of flat, black shoes
One pair of sandals
Kimberly has put together this great guide on how to pair the capri leggings and 2-in-1 fitted top. Since the versatile vest came out, I've been wearing it in place of my long sleeve wrap tunic as we enter the warmer months in North America.
Toiletries/Other Necessities (These will go in the front pouch of my carry-on backpack):
Makeup (keep it simple: foundation, powder, bronzer, one eye liner, one eye shadow, mascara, two lipsticks)
Coconut oil for removing makeup/washing face
Travel size hair gel
Travel size shampoo and conditioner
Hair brush
Deodorant
What I will wear on the plane (I always wear my bulkiest layers on the plane. They can easily be shed once you are seated and help with temperature control as you travel to different areas of the world):
Jacket for time in South Africa
Sweatshirt, tied around my waist, for time in South Africa
Sneakers
Happy packing and traveling! I hope you love your TranquiliT and much as I do.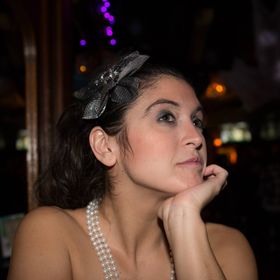 Love,