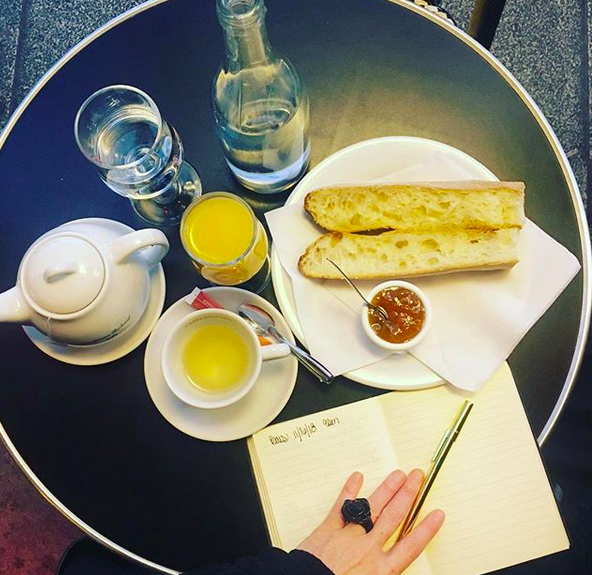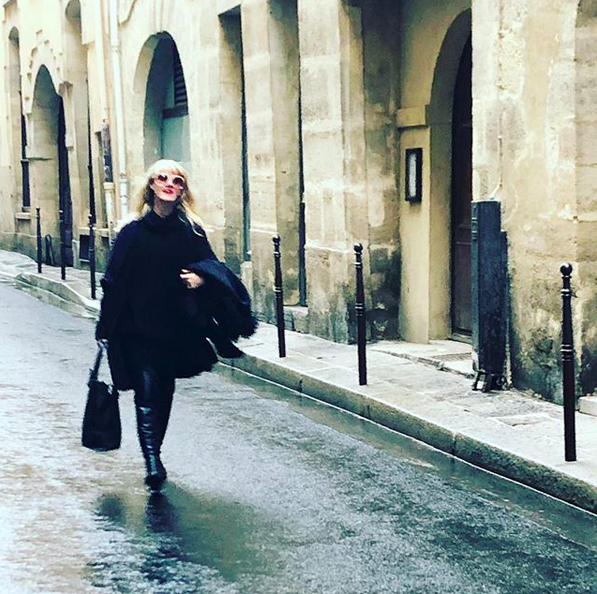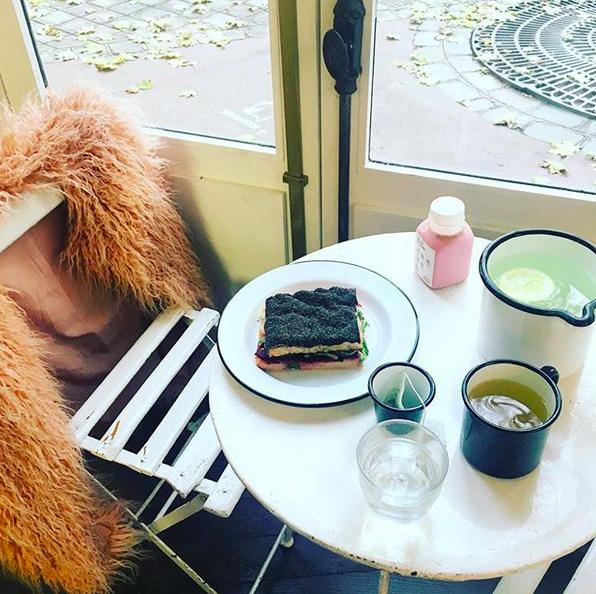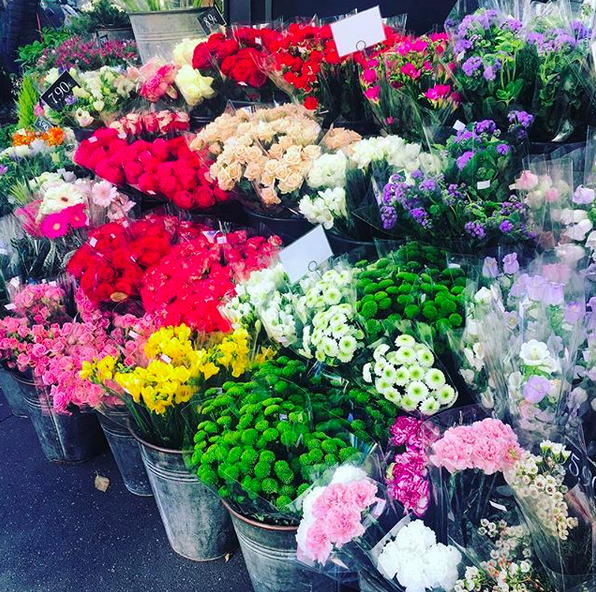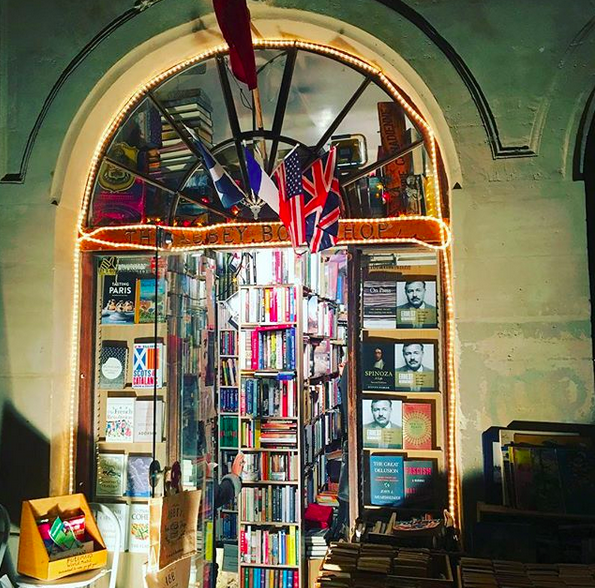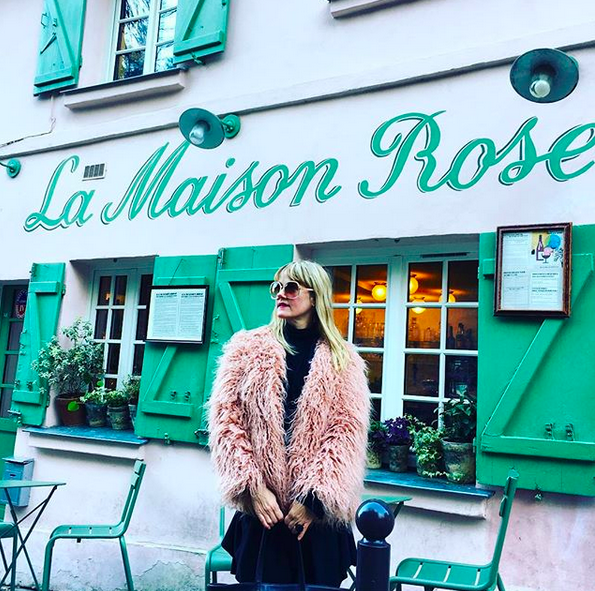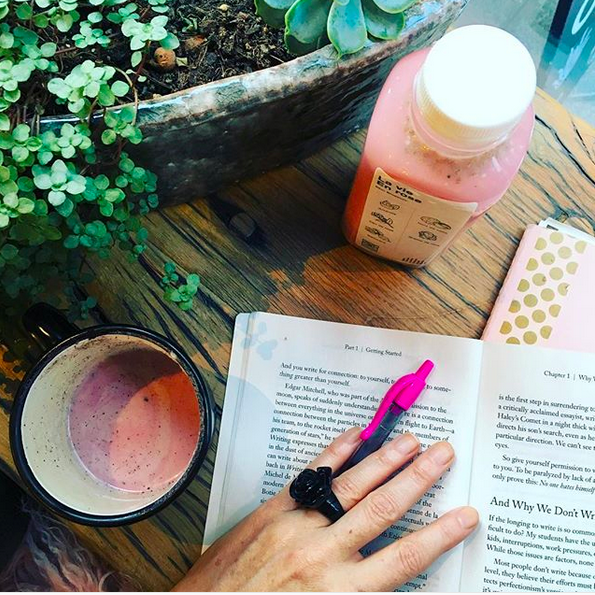 I guess it goes to show that you just never know where life will take you. You search for answers. You wonder what it all means. You stumble, and you soar. And, if you're lucky, you make it to Paris for a while.—Amy Thomas from Paris, My Sweet
Bonjour from the City of Light. It's hard to believe I've had three full days here already and have three remaining.
So far I've hit my staples such as Le Grenier de Notre-Dame, Merci, Shakespeare and Company, and countless sidewalk cafes for thé vert à la menthe (mint green tea).
There's also been new stops like the Hemingway Bar at the Ritz (the 30 euro drinks come with pink roses), Wild & the Moon, The Abbey Bookshop, The Brooklyn Pizzeria ($4 margherita pizza, they have a vegan option but I got the margherita sans fromage), and Le Myrha into the mix.
My practice of flânerie has resulted in 15-18k steps each day and allowed me to take in various parts of the city.
I'm writing and reading about writing. I'm reflecting. I'm wandering. And I'm in love with a pink drink called la vie en rose (see last photo).
I also find myself often going in the wrong direction (despite google maps' detailed directions), lost a sweater coat that's been a staple in my wardrobe for 18 years, and still haven't adjusted from jet lag.
Travel isn't easy and is quite wonky for our systems—mentally, physically, and emotionally. And yet it also provides a beautiful balm to our creative souls. I experience Paris as one big, juicy Artist Date.
On my way home tonight I picked up a pink hyacinth for my desk. Its sweet fragrance is intoxicating and there's so much beauty in this 3 euro delight. Ah, those simple pleasures. To me, that's what Paris does effortlessly.

I'll continue to share the journey over on Instagram and appreciate you following along. May the start of your week be filled with experiences that nurture your senses. Bisous. x