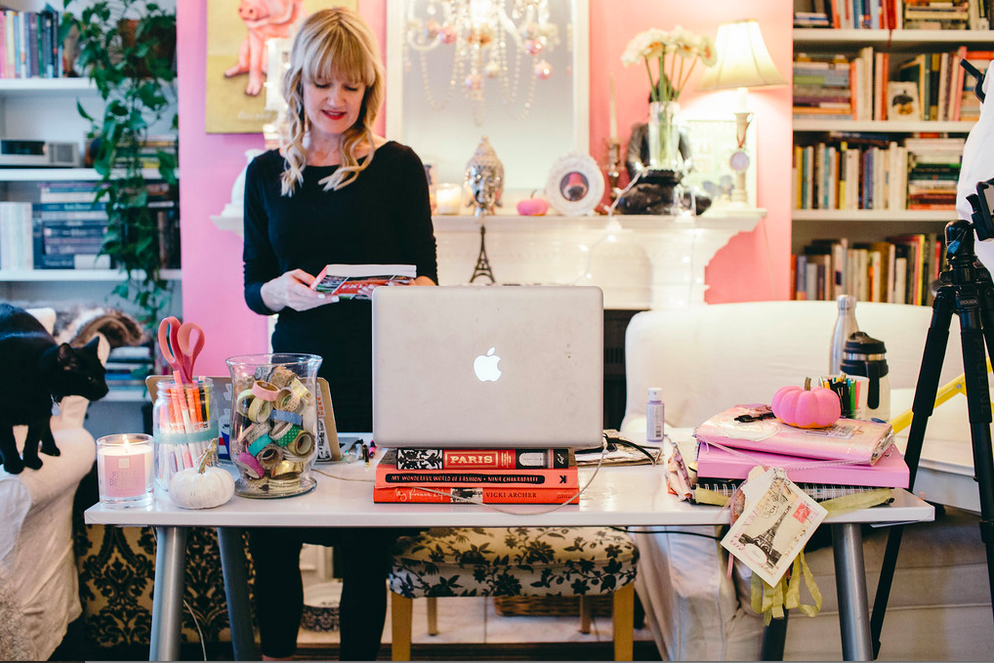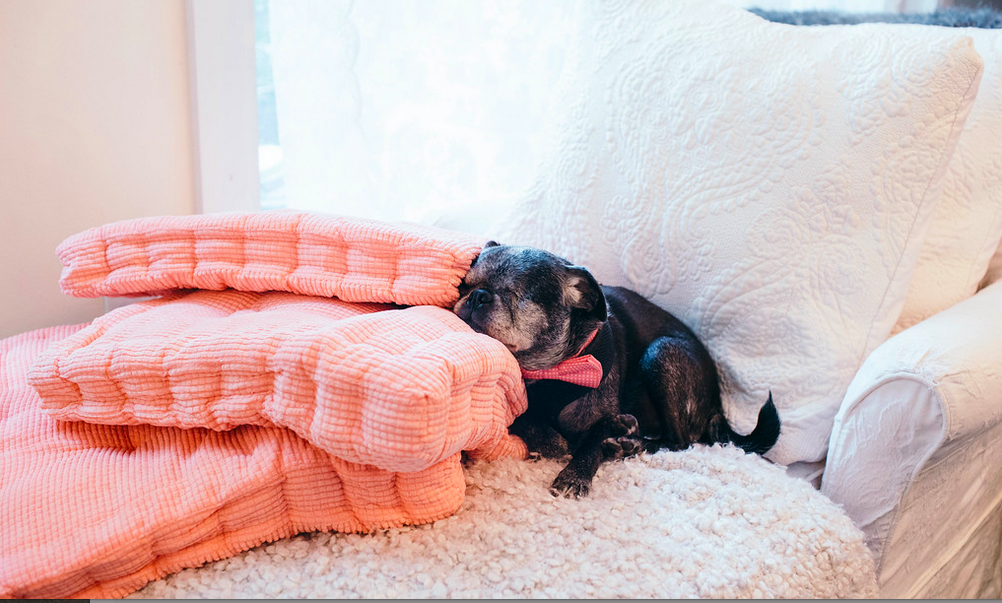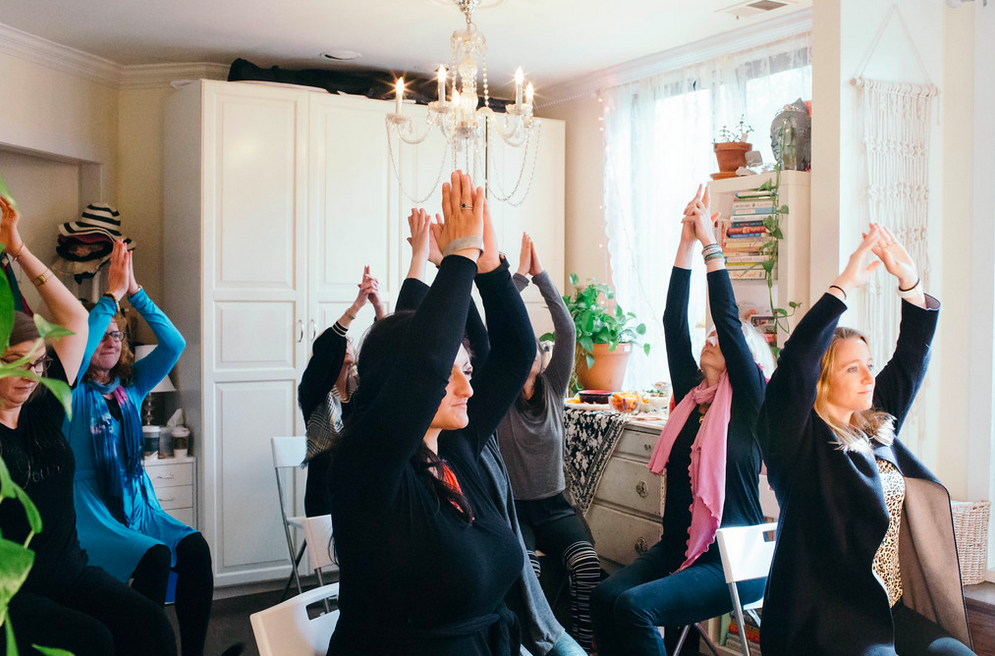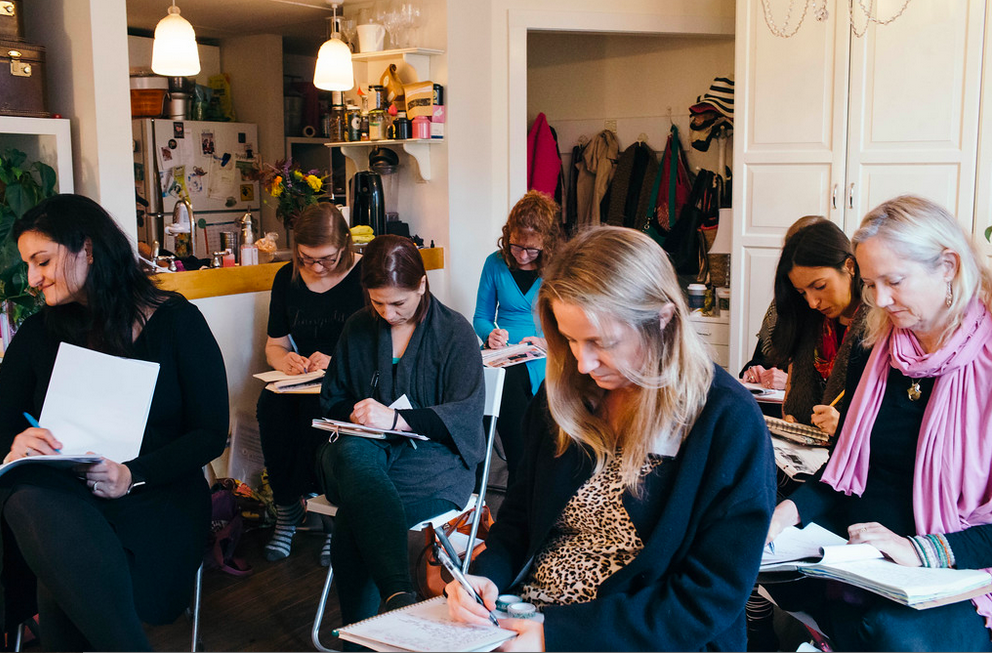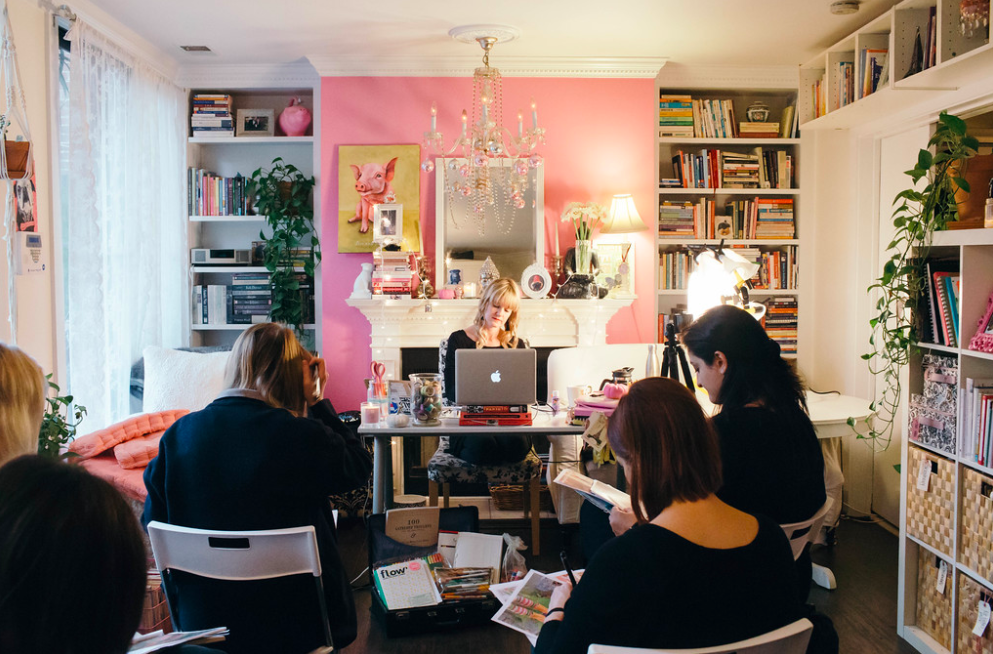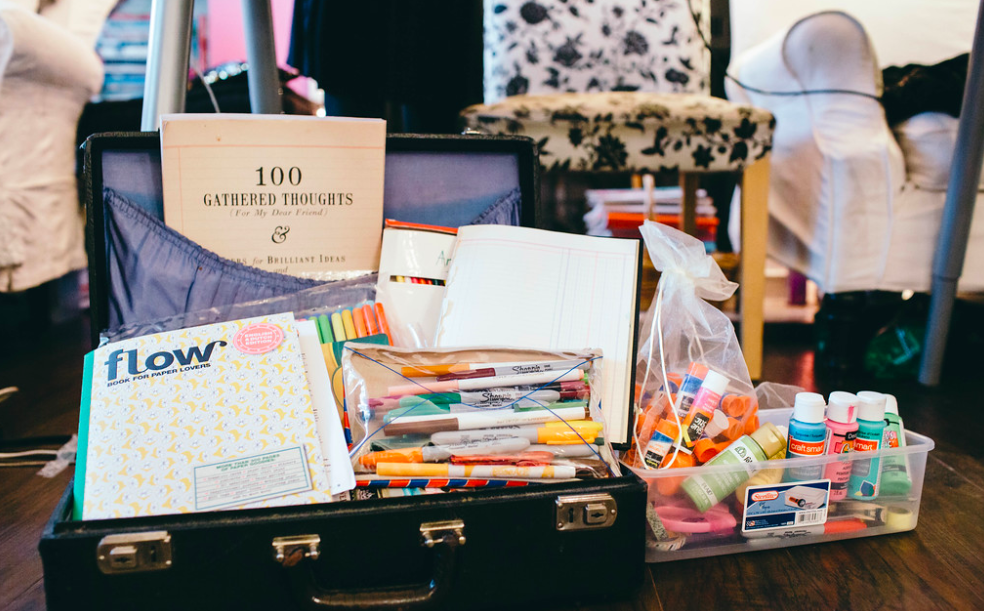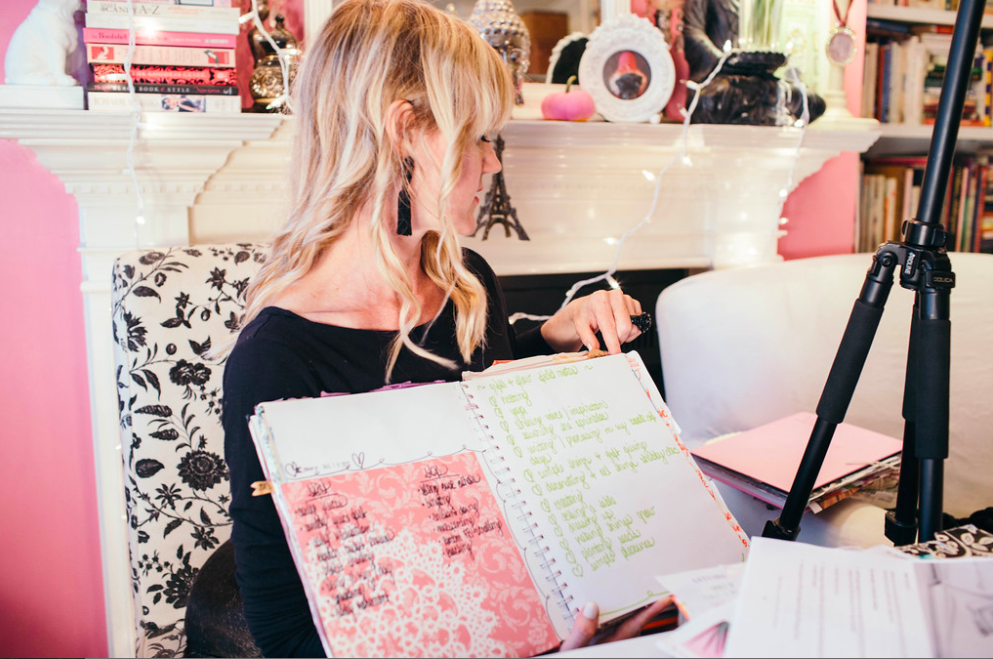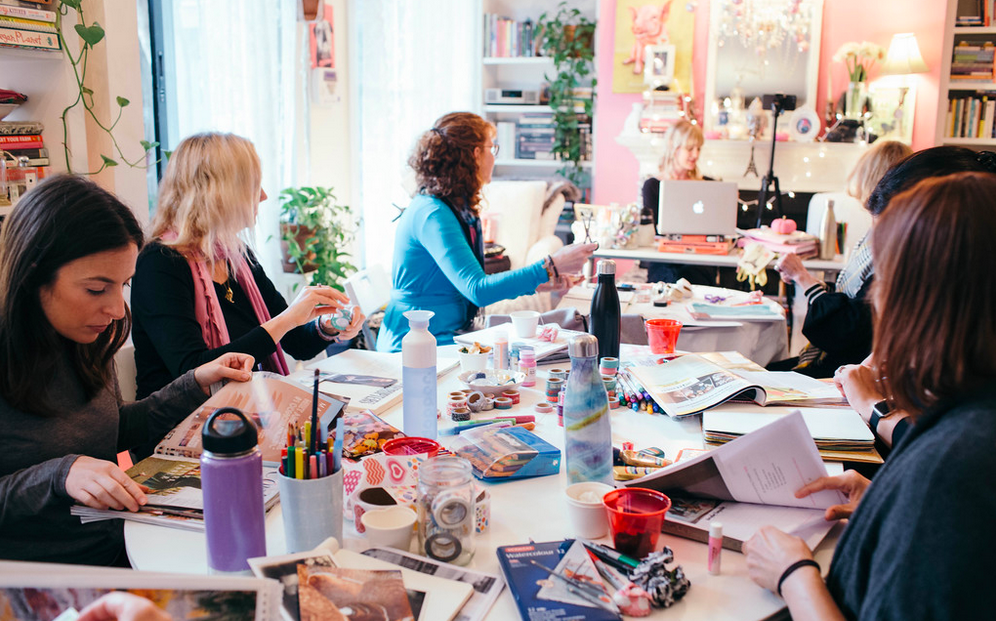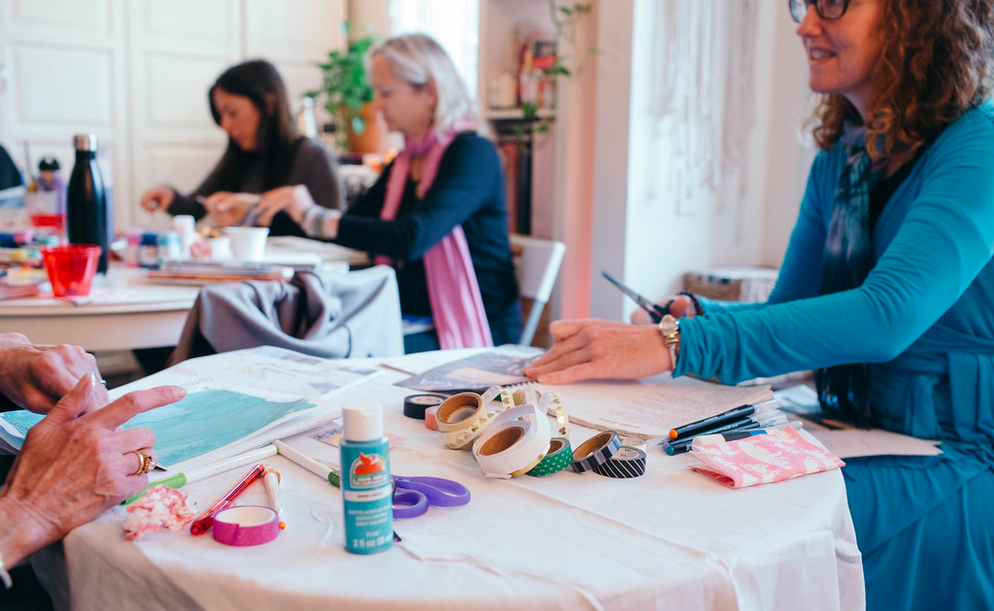 Life begins again when it gets crisp in the fall.—Fitzgerald
On Saturday we streamed the Softening into Fall Virtual Retreat from the Pink Palace (my tiny DC condo) with a live audience—three hours writing, reflecting, moving, meditating, and creating.
To combat the fur from four black pets all over white furniture, floors, ceilings, you name it, I spent all of Friday turning my home into a workshop space.
Tim baked kale chips and other detox-friendly treats. I washed curtains and slipcovers, rearranged the furniture, and hid all of my non-essentials (paperwork, jars of markers, files). It's A LOT of work to adjust a small space to accommodate a group, yet it always feels good to see the open space.
The afternoon's programming  centered around the theme of softening into fall and included a seated yoga flow, creating in our art journals, practicing mindfulness, and spending time in reflection.
I also shared tips to infuse mindfulness, yoga, and creativity into daily life and focused on providing a three-hour experience to nurture virtual and in-person attendees' inner artists.
One participant shared, "Having three full hours set aside where I shut off all notifications on my phone and put it away and then gave my full attention to a wonderful community of ladies all around the world to dive deeper into our inner lives and dreams was downright magical. It helped me to tune into what I most need right now in my life and decide what I want out of the next few months."
That made me smile. A BIG smile. It's so nice to hear that your work has made a difference . . . to even one person.
The retreat is now available for purchase and comes with a 30-page Playbook, TranquiliT discount code, and a three-hour video for you to retreat at your own pace.
As always, a portion of all proceeds benefit Pigs & Pugs Project—assisting pug rescues and pig sanctuaries across the US.
Thank you for your support in person, virtually, and in spirit. It means so much and I LOVED being with you! Bisous. x