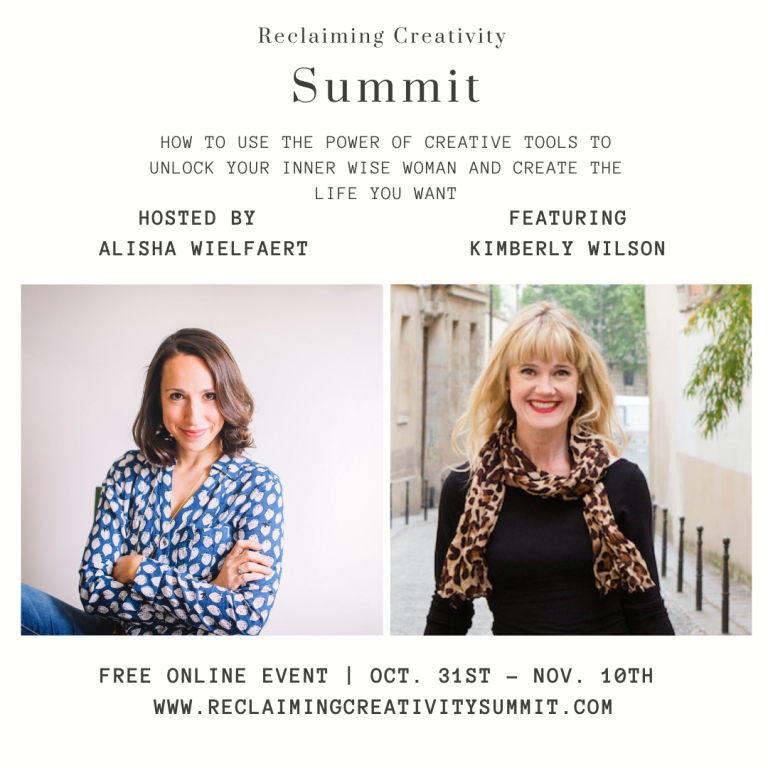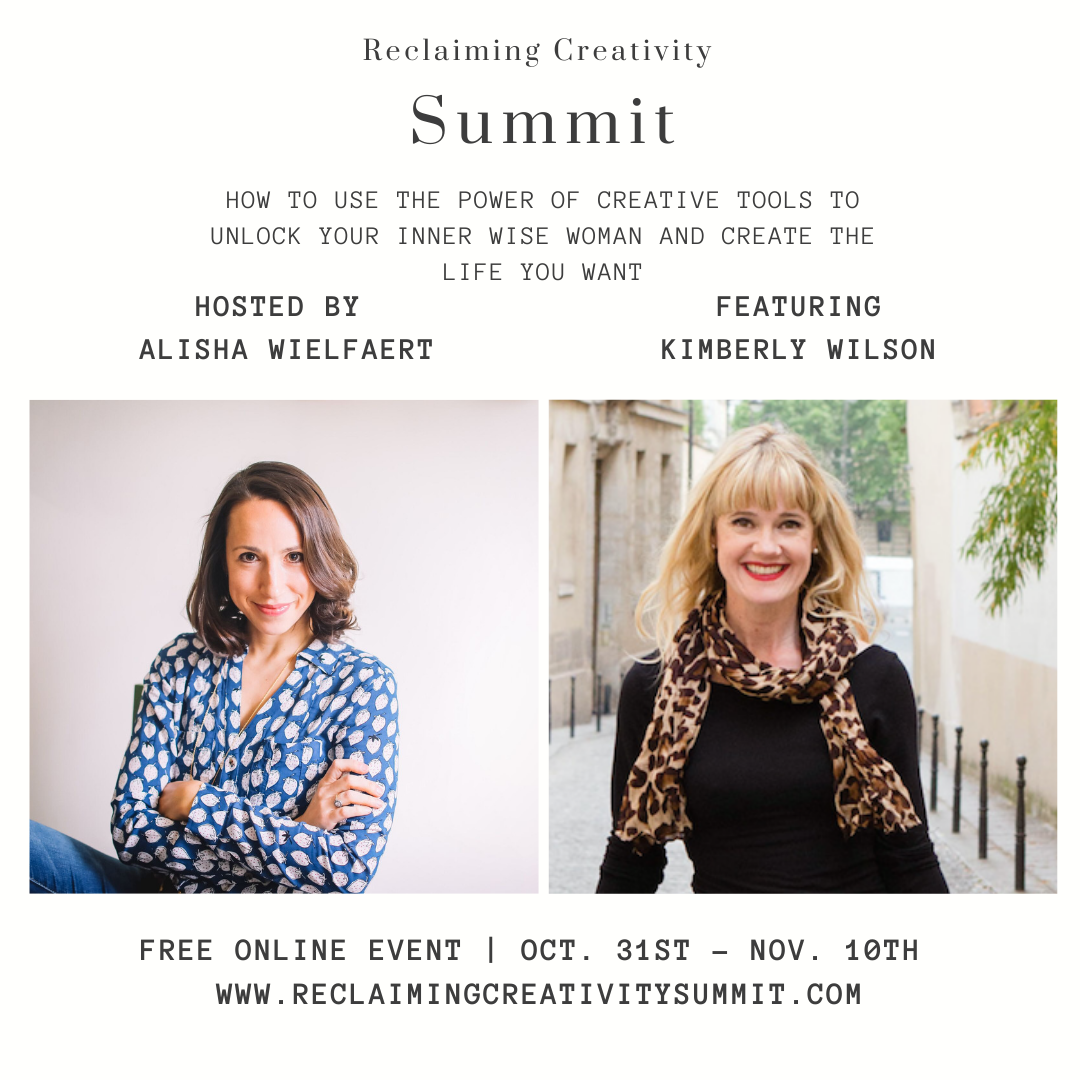 We all know the power of creativity, right? I mean, I'm fresh back from doing a TV segment singing its praises for de-stressing! It helps EVERYTHING. Yes, I'm a creativity evangelist!
My friend Alisha Wielfaert of Yoke and Abundance has used creative practices to find her life purpose, quit a job that didn't serve her, start a podcast, and create a business that encourages women through positive psychology and creativity.
She's bringing everything she's learned to a FREE online summit called Reclaiming Creativity: How to use the power of creative tools to unlock your inner wise woman and create the life you want.
I was so excited when Alisha invited me to be part of the summit. I'll be sharing how creativity applies to your everyday life, how to bring creativity into everything you do, and my top three tips for accessing your creative spirit.
PLUS, you'll get a inspiring and informative eight-page PDF filled with creative tips and tools (see below).
Psst, I'm first up THIS Thursday, so tune in and let me know what you think!
Join this free event by registering HERE: reclaimingcreativitysummit.com. Have questions? Reach out to Alisha HERE. Happy creativity! Bisous. x