How you spend your days is, of course, how you spend your life. —Annie Dillard
I organize my life using the Tranquility du Jour Daybook and it's been a staple in my my days since launched in 2012 (here's the announcement).
For the past eight years I've made many tweaks to the format based on all your grand ideas and decided to stick with the current edition for 2021.
If you're looking for a pink planner that's a catch-all for your dreams, days' events, and deepest thoughts, you, too, may find the Daybook to be a useful companion on your tranquility journey.
It's chock-full of tips, tools, and checklists for living with productivity and tranquility.
A life and day planner with space for dreaming.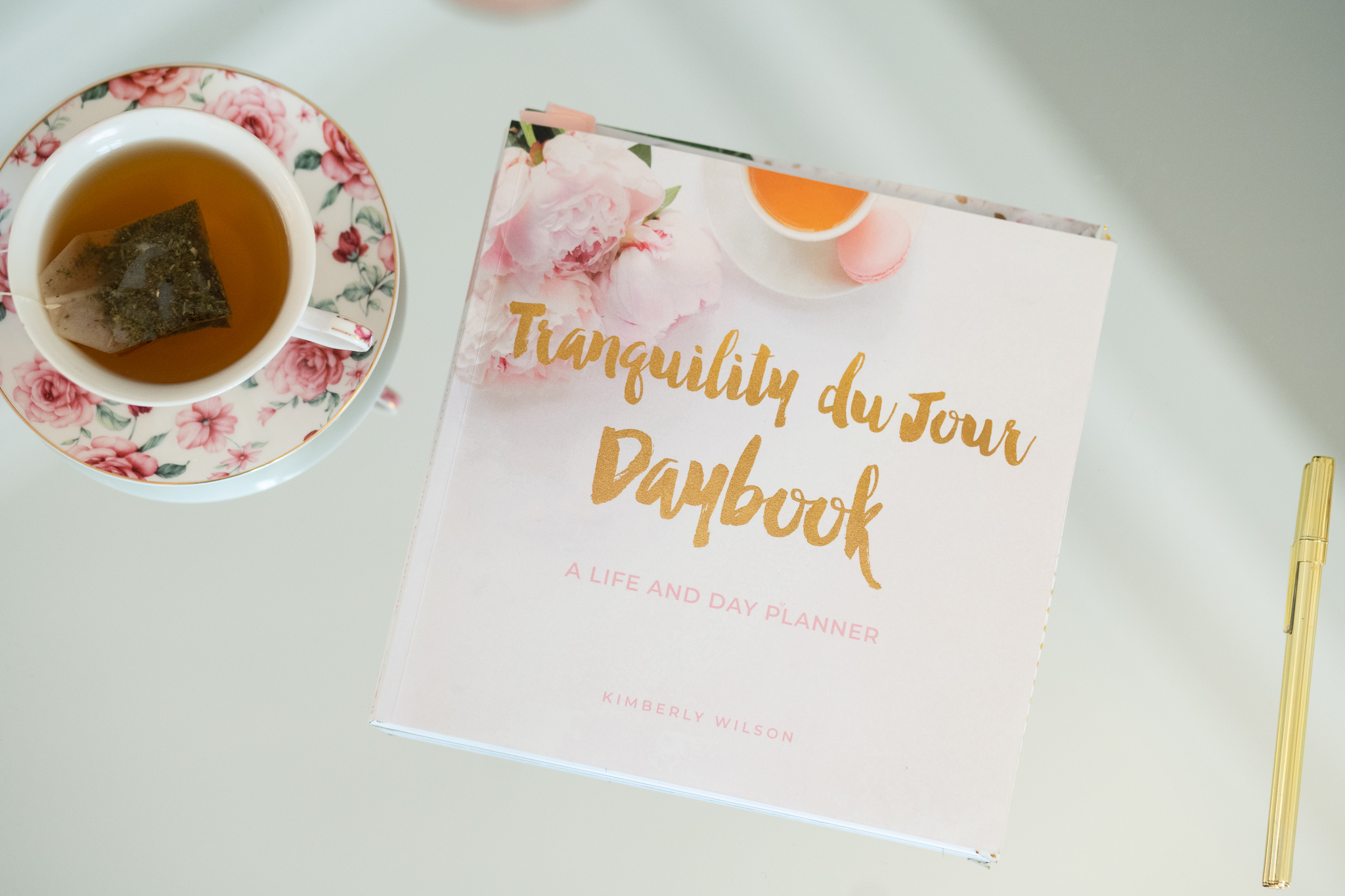 Inside the Daybook you'll find: four seasonal layouts, 12 monthly layouts, 60 weekly layouts, invitations to pause, lists to complete, plant-based recipes, a wellness planner, journaling prompts, yoga sun salutations, Artist Date ideas, budgets, capsule wardrobe planning, 32 Tranquility Tools, detox how-to, mindfulness how-to, a travel checklist, habit tracking, and moon's phases prompts.
You can grab your copy here, along with the many bonuses (workshop, playlist, PDFs).
---
Testimonials
I LOVE tucking a formerly used Daybook into my satchel and heading to coffee shop to reminisce and be inspired once again by the collages made, the quotes glued in, the photos printed and cherished and the desires attained. A visual anthology of the impermanence of life and the magic along the way. THANK YOU. —Marilyn
YAY!!!! I have tried many types of planners over the years but yours are the only ones that worked for me and that I enjoyed using. —Jen
I have tried many types of planners over the years but yours are the only ones that have worked for me and that I truly enjoy using. I love the layout of the Tranquility du Jour Daybook and use every single section. The quality, the colors, and the tranquility tools and tips come together to create an absolutely beautiful planner.—Deborah
I've used this planner for at least 5 years. What keeps me coming back year after year to this planner, is that I can make it my own. There's seasons in my life in which I can use it to its fullest and I take advantage of all the lists and prompts. At other times, I take on a more minimalist approach to my planner and I use it for simple scheduling. —Amazon review