Start 2021 with intention and creative play.
This New Year's Day experience (2-5pm ET) is an opportunity to reflect, move, dream, and design within a like-hearted community.
Reflect and create in your journal.
Design an inspiration board to bring your dreams to life.
Spend time in contemplation and community.
Reconnect with your body through an all-level yoga and meditation practice.
Take your inner artist on a half-day date.
Leave with an action plan.
Grab one of the remaining five spots and I'll send you a 30-page workbook and Zoom link to join us!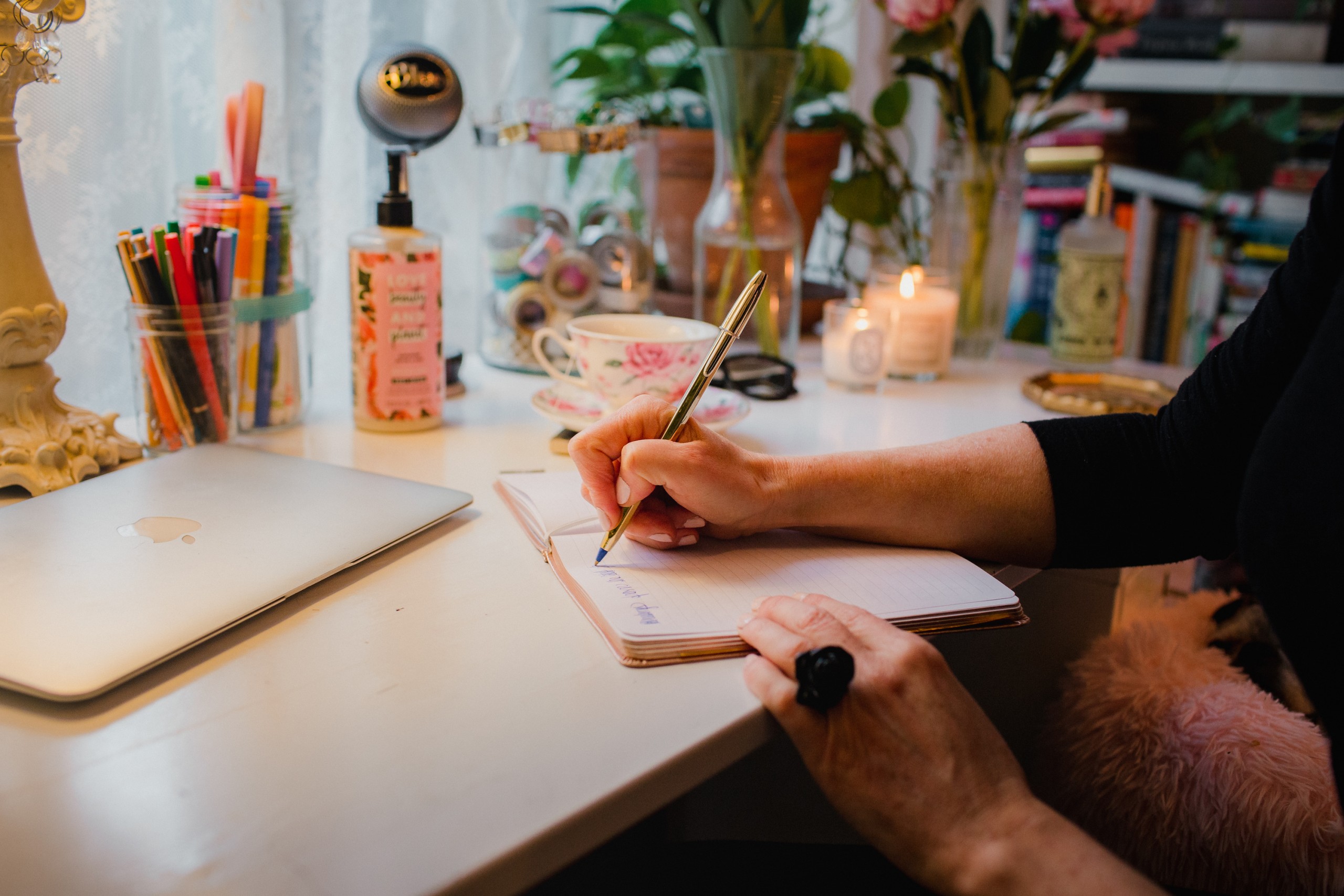 Here's what former participants had to say
Kimberly's 3-hour live retreat made a huge difference during a time when self-care is critically needed. She thoughtfully provided seated yoga, meditation and journaling to get us to the a clear mental place where we could get into the right mindset to do deep inner work, connect within, shift energy, and emerge totally refreshed and rejuvenated. Thank YOU again! —Kelly
Thank you so much for the wonderful retreat! It allowed me to start fresh and leave a lot of negativity behind. It essentially enabled me to detoxify and rejuvenate my life. Everything feels so much better! When you asked us what the highlight of the retreat was, I answered everything. I meant it! I loved the poem, the art journaling, the meditation, the yoga—all of it! It was great to be in touch with so many liked-minded people. Also, the retreat didn't just make a difference for me, through my elevated mood, it also made my husband much happier. —Madelyn
The virtual retreat you hosted yesterday was exactly what I needed and WANTED. I felt like a breath of fresh air had been blown my way and cleared the cobwebs of anxiety, inertia, "distractedness" from my mind, body and heart. You provided me with some concrete tools and encouragement to get grounded again…especially in these uncertain times…and to move forward, taking little steps each day so that I can show up again in my life. It was just the perfect "reset" button for me. —Shelly