Ready to celebrate mid-year with a proven roadmap of tranquility tools?
If yes, I'd love to invite you to join me for intention setting and creative connection. This virtual retreat is an opportunity to reflect and dream within a like-hearted community.
Streamed from my office in Washington, DC, this two-hour live experience includes inspiration, education, and the practices of journaling and creativity.
In addition, you'll receive a pre-recorded one-hour yoga and mindfulness video to do before we gather and to personalize this into a three-hour retreat.

Dig deep and turn inward as we consciously create this brand new season.

This unique experience is for you if:
You love learning and want to be better equipped with tranquility tools.

You want to reflect, make wellness a priority, and create a road map for the season.

You're interested in all-level yoga and guided mindfulness practices.

You're open to creative play with ephemera, a journal, and markers.

You appreciate practicing self-care and engaging in personal growth within a thoughtful community.
Thanks to your support, I'm donating a portion of all purchases to IFAW Global's efforts to help the animals in Ukraine.
Each virtual retreat has a fresh spin
This retreat will include all the tranquility tools with a focus on regrouping mid-year.
My first experience of a virtual retreat with Kimberly was a complete delight and totally inspiring as she moved seamlessly between modules, imparting beauty, tranquility, and wisdom in her own unique style. A truly gifted teacher, her kindness and compassion shine through and I look forward to my next retreat with her and the amazing TDJ community. —Jacqui
TDJ Virtual Retreats are perfect! These retreats provide me an opportunity to reconnect with myself. The idea of taking time for me without having to leave my home gives me a feeling of safety and yet offers an opportunity to interact with others as well as to express ideas. Kimberly's gentle guidance from module to module is carefully planned and executed to provide individual care. —Ileana
Take your inner artist on a date and leave with an action plan.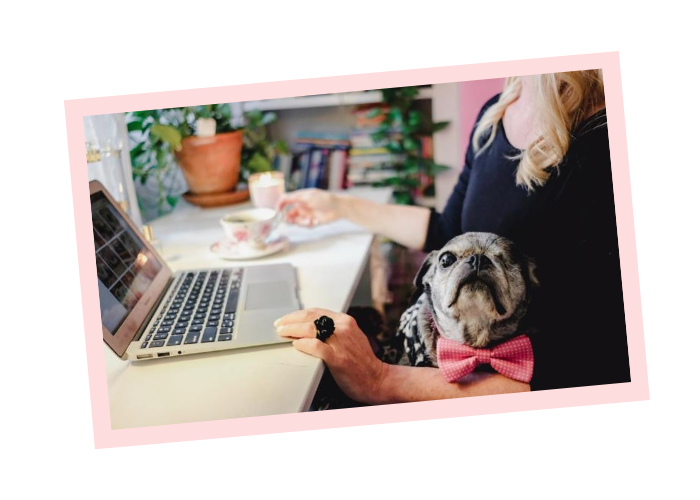 When:

July 9, 2022 2-4 pm ET
*plus 1-hour yoga & meditation video
Where:

Online on Zoom in the comfort of your own home

Virtual Retreat Experience
Beautiful Retreat Guidebook PDF filled with checklists, tools, practices, and resources

Wellness: Reflection and Self-Care

Mindfulness: All-level yoga and Meditation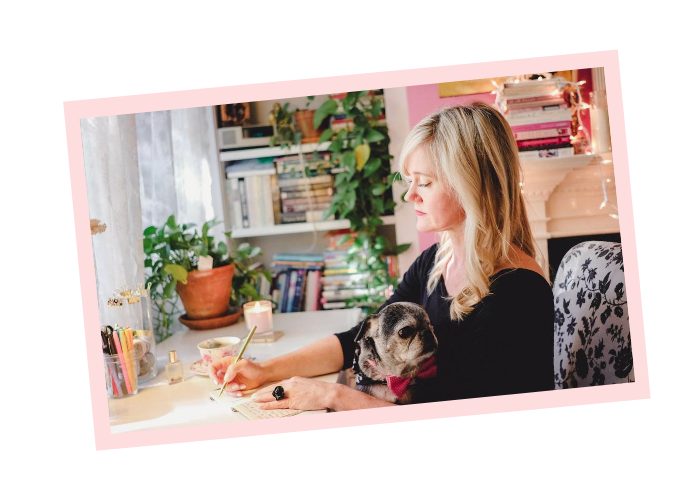 Reflect
bring awareness to patterns

uncover what's holding you back

deepen your relationship with yourself
Flow
savor an all-level yoga practice

get grounded through meditation

align your mind/body connection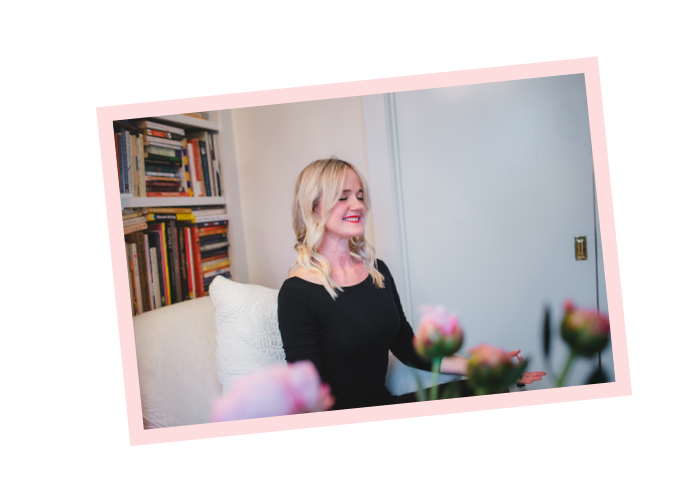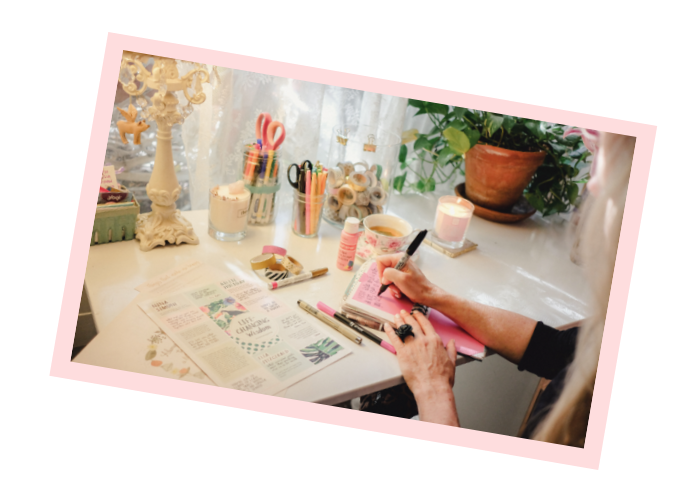 Create
play with creative tools

nurture your inner artist

design an action plan
Kimberly's retreats are always magical. They help me refresh my perspective and remember to enjoy all that I have. The activities are smoothly balanced to move participants through so many wonderful experiences: reflection, yoga, art journaling. The retreats are truly an oasis of joy and inspiration in challenging times! —Madelyn
The virtual retreats give me an opportunity to set aside space for my well-being, reset my priorities and get in touch with my creativity. Kimberly gracefully leads the programs in a way that no matter if it's your first, third, or tenth retreat you still get a lot out of it. It's time and money well spent. —Courtney
Kimberly's retreats are the perfect blend of reflection, movement, and creativity. Setting aside the necessary three hours is so worth it. It is such a gift to yourself to take that time and get really deep into how you are feeling, and how you want your life to unfold. In a world where we are so reactive, especially over the past year, it is so fulfilling to be mindful and intentional for the retreat. After the retreat, I was able to carry that mindfulness into my daily life. —Melanie
Attending the virtual retreat was like receiving a gift of all my favorite things wrapped up in beautiful paper: yoga/meditation, sipping tea while being supported in a like-minded community, creative play, poetry reading, intention setting, and learning tranquil tools I can unwrap and gift myself every day. Thank you Kimberly for the lovely, soul-filling event. Being part of the TDJ community fills my cup (of tea!)! —Pamela
Reflect. Dream. Go Deep.
Give yourself the gift of time and space to focus on your life.