Ready to reflect, dream, and practice self-care?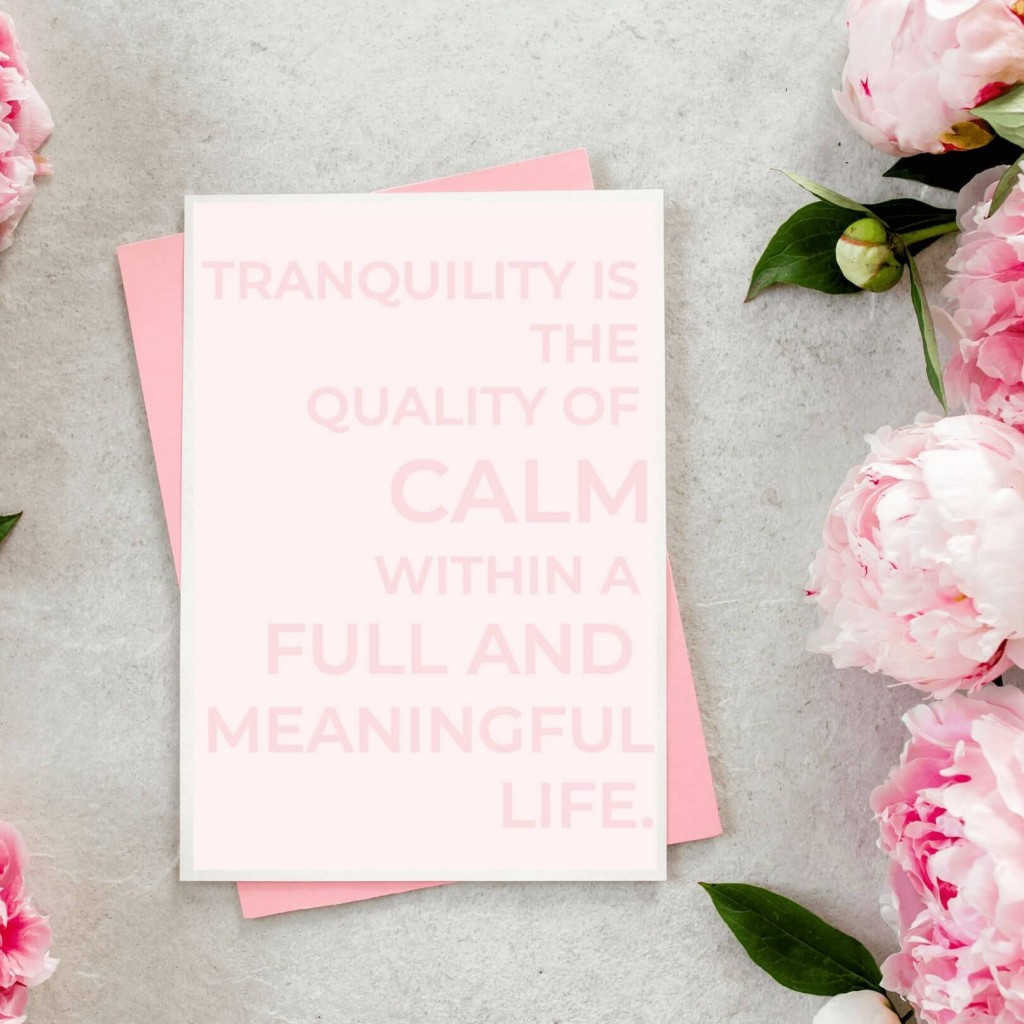 Want to be intentional with your values as you move into this new season?
Crave a safe space to connect within?

Whether it's clarifying goals, making small shifts, or moving toward a big transition, the TDJ Seasonal Virtual Retreat is your go-to online gathering for finding clarity and
a deeper connection to living a more tranquil life.
This unique
experience
is for you if
You want to be better equipped 
with seasonal tranquility tools.
You love to reflect, prioritize wellness, 
and want a roadmap for the next season.
You're interested in all-level yoga and guided mindfulness practices.
You're open to creative play with ephemera, a journal, and markers.
You appreciate practicing self-care 
within a thoughtful community.
Each virtual retreat has a fresh spin!
The retreats include tranquility tools customized for each season.
Join me and the TDJ community for intention setting and creative connection.
This two-hour live experience includes inspiration, education,

and the practices of journaling and creativity.
In addition, you'll receive a pre-recorded one-hour all-level yoga

and mindfulness video to practice before we gather

 and to personalize this into a three-hour retreat.
TDJ Virtual Retreat
snapshot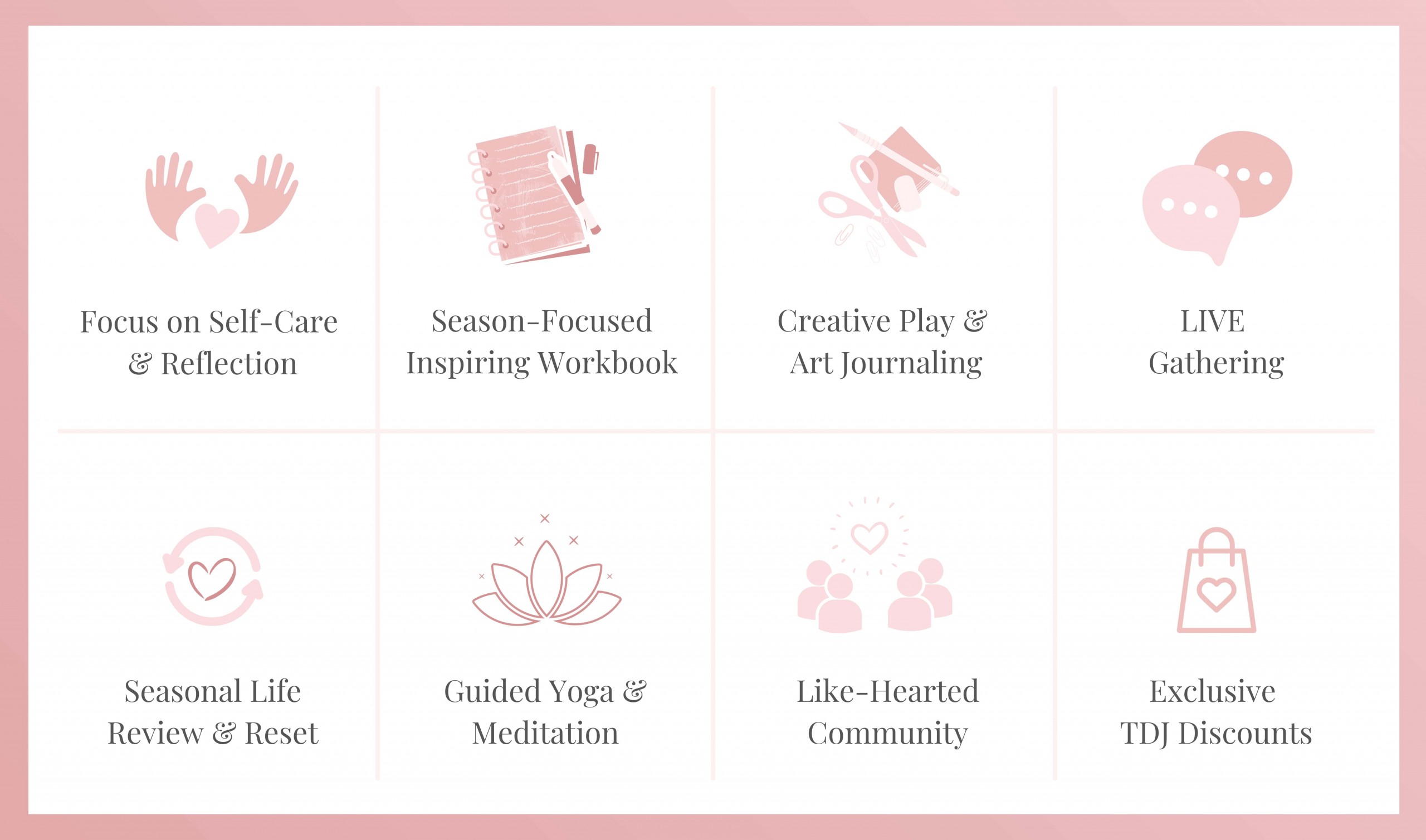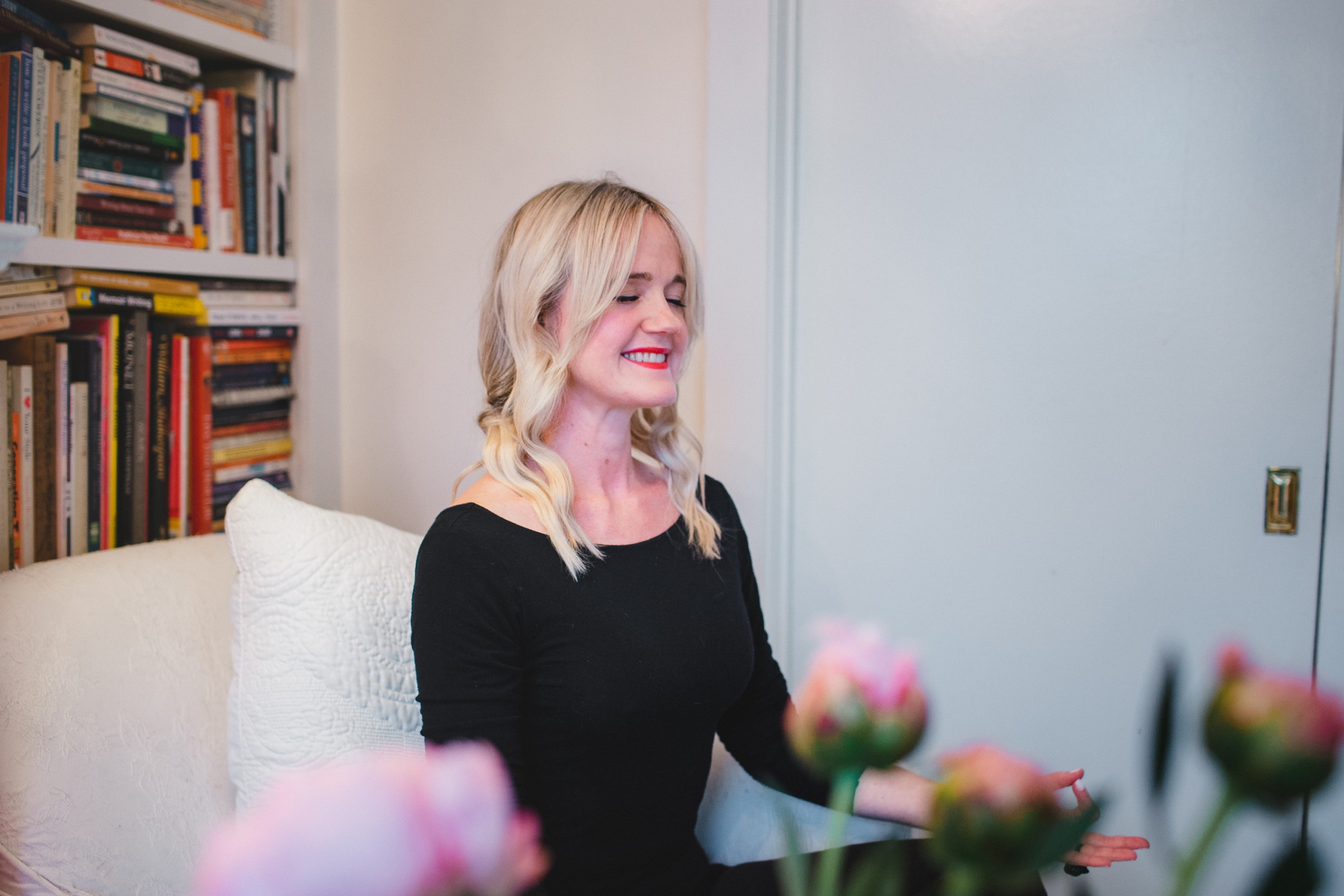 Flow
● savor an all-level yoga practice
● get grounded through meditation
● align your mind/body connection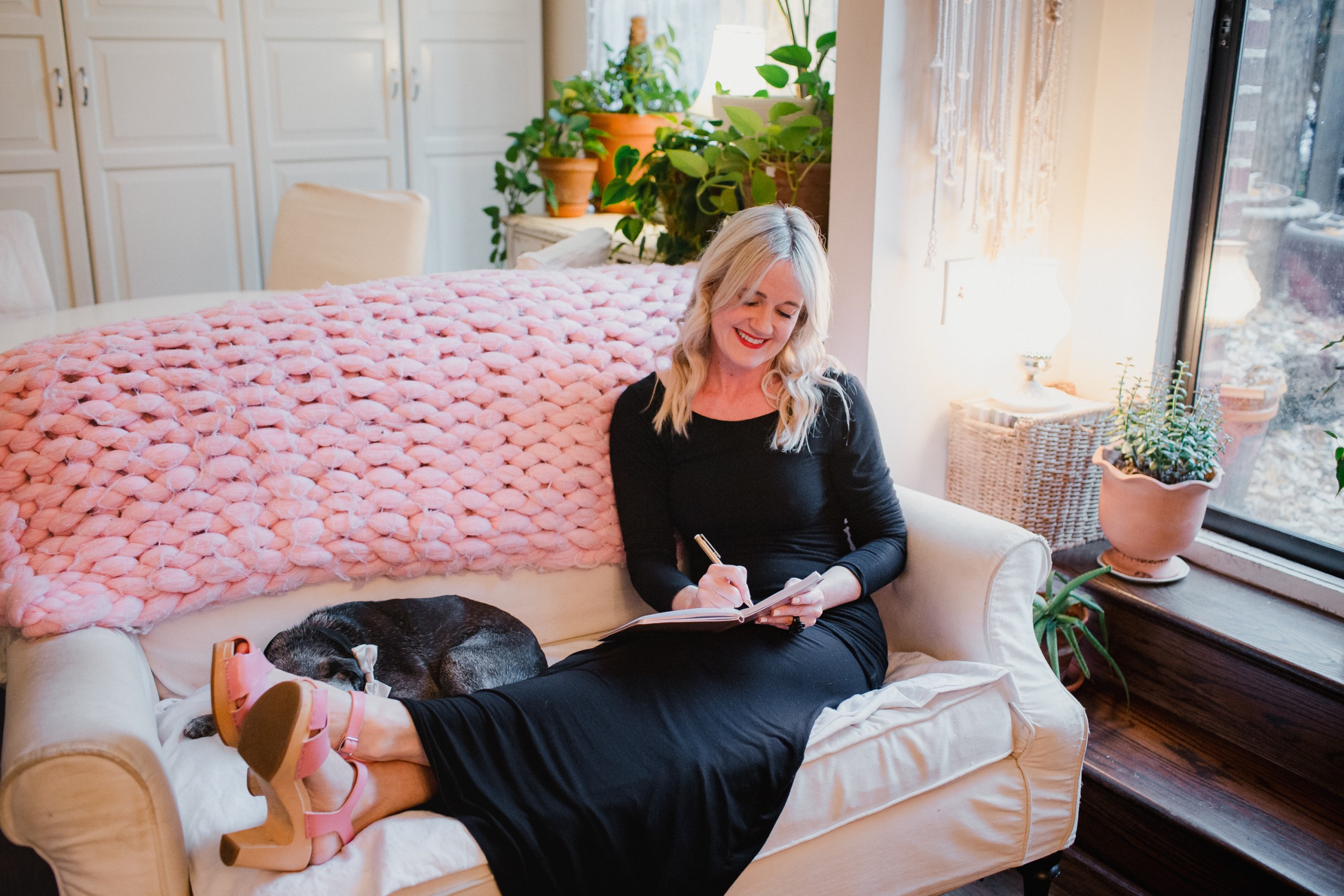 Reflect
● bring awareness to patterns
● uncover what's holding you back
● deepen your relationship with yourself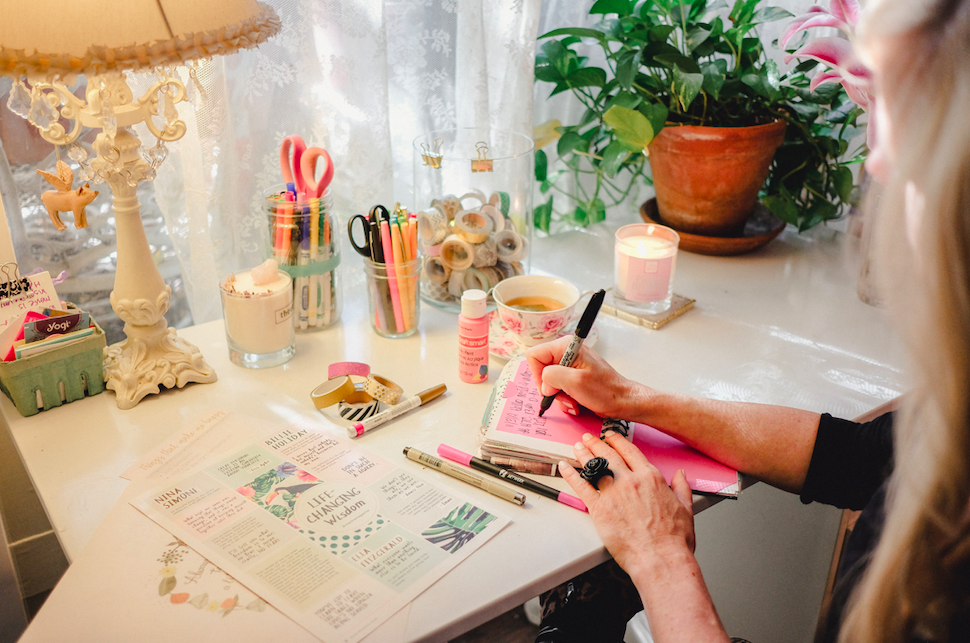 Create
● play with creative tools
● nurture your inner artist
● design your action plan
More about the TDJ Virtual Retreat experience:
Beautiful Retreat PDF filled with checklists, tools, practices, and resources

Wellness: Reflection and Self-Care

Mindfulness: All-Level Yoga and Meditation
Read Virtual Retreat takeaways
Ready to take your inner artist on a date and
create your tranquility action plan?
Kimberly's retreats are always magical. They help me refresh my perspective and remember to enjoy all that I have. The activities are smoothly balanced to move participants through so many wonderful experiences: reflection, yoga, art journaling. 
The retreats are truly an oasis of joy and inspiration in challenging times!
Madelyn
The virtual retreats give me an opportunity to set aside space for my well-being, 
reset my priorities and get in touch with my creativity. Kimberly gracefully leads the programs in a way that no matter if it's your first, third, or tenth retreat you still get a lot out of it.
Courtney
Kimberly's retreats are the perfect blend of reflection, movement, and creativity. Setting aside the necessary three hours is so worth it. It is such a gift to yourself to take that time and get really deep into how you are feeling, and how you want your life to unfold. In a world where we are so reactive, especially over the past year, it is so fulfilling to be mindful and intentional for the retreat. After the retreat, I was able to carry that mindfulness into my daily life.
Melanie
Attending the virtual retreat was like receiving a gift of all my favorite things wrapped up in beautiful paper: yoga/meditation, sipping tea while being supported in a like-minded community, creative play, poetry reading, intention setting, and learning tranquil tools I can unwrap and gift myself every day. Thank you Kimberly for the lovely, soul-filling event.
Being part of the TDJ community fills my cup (of tea!)!
Pamela