Welcome! If you're here, I know you're looking for ways to live with more meaning, intention, and tranquility in your busy life.
The good news is, you're in the right place!
Through Tranquility du Jour I offer a wide variety of tools to support your journey.
To get started, sign up for my weekly newsletter Love Notes and gain access to tips exploring each of the five TDJ Tenets — compassion, creativity, mindfulness, style, wellness, to support you in creating your tranquil life.
Thank you for stopping by my little corner of the internet. Say hello, I love hearing from you.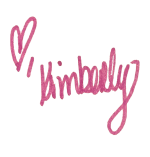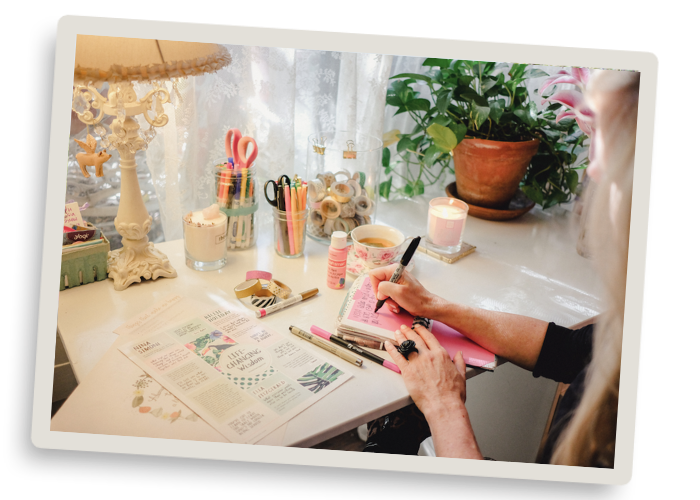 Where do I  start?
Tranquility du Jour is your guide to infusing tranquility, mindfulness, and beauty into your every day. The journey toward a more tranquil and creative way of living takes practice and support.
To help you find more tranquility, I offer a variety of tools:
What is the Tranquility du Jour Daybook?
My vision for this dateless planner was to serve as a catch-all for dreams, days' events, and deepest thoughts. A chance to pause and find pockets of tranquility within the busyness of daily life. Chock-full of tips, tools, and checklists, inside you'll find four seasonal layouts, 12 monthly layouts and 60 weekly layouts, invitations to pause, lists to complete, plant-based recipes, journal prompts, yoga and meditation how-tos, and more. Personalize it with ephemera, colored markers, washi tape, and your heart's longings.
All Books by Kimberly
It began in 2006 with a pink and leopard-print book about living yoga beyond the mat with Hip Tranquil Chick. A variety of lifestyle books have followed in its footsteps sharing tools, tips, recipes, checklists, how-tos, and inspiration. You'll also find a pink planner that captures your dreams, days, and deepest thoughts. Read along for insights and support to savor the tranquility lifestyle.