Welcome! If you're here, I know you're looking for ways to live with more meaning, intention, and tranquility in your busy life.
The good news is, you're in the right place!
Through Tranquility du Jour I offer a wide variety of tools to support your journey.
To get started, sign up for my weekly newsletter Love Notes and gain access to tips exploring each of the five TDJ Tenets — compassion, creativity, mindfulness, style, wellness, to support you in creating your tranquil life.
Thank you for stopping by my little corner of the internet. Say hello, I love hearing from you.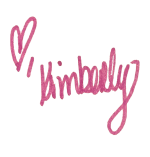 FAQs
Where do I start?
Tranquility du Jour is your guide to infusing tranquility, mindfulness, and beauty into your every day. The journey toward a more tranquil and creative way of living takes practice and support.
To help you find more tranquility, I offer a variety of tools: Read the blog with posts dating back to 2004. Listen to the podcast show filled with nourishing conversations. Sign up for Love Notes. Dive into a book. Join our TDJ Insider's Facebook group. Watch Tea with Kimberly videos. Join an e-course. Tune into our seasonal TDJ Live gathering. Retreat TDJ style.
What are your favorite books?
For creativity: The Artist's Way: A Spiritual Path to Higher Creativity
For business: The E-Myth: Why Most Small Business Don't Work and What To Do About It
For lifestyle: The Not So Big Life: Making Room for What Really Matters
For yoga: Jivamukti Yoga: Practices for Liberating Body and Soul
For mindfulness: Wherever You Go, There You Are: Mindfulness Meditation in Everyday Life
For style: Entre Nous: A Woman's Guide to Finding Her Inner French Girl
For time management: 168 Hours: You Have More Time Than You Think
For activism: Most Good, Least Harm: A Simple Principle for a Better World and Meaningful Life
For homemaking: The Hip Girl's Guide to Homemaking: Decorating, Dining, and the Gratifying Pleasures of Self-Sufficiency–On a Budget
For animals: Do Unto Animals: A Friendly Guide to How Animals Live and How We Can Make Their Lives Better
For writing: On Writing: A Memoir of the Craft
For diet: The Good Karma Diet: Eat Gently, Feel Amazing, Age in Slow Motion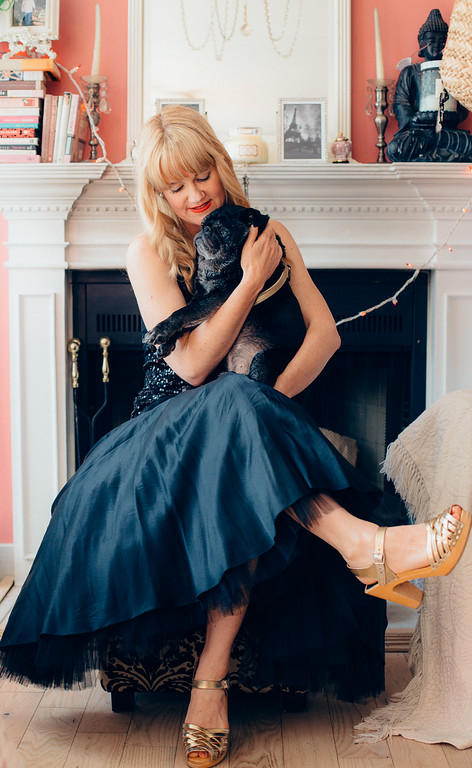 What does tranquility mean to you?
Webster's Dictionary defines tranquility as the quality or state of being tranquil. Tranquil is then defined as free from agitation of mind or spirit. I define tranquility as "the quality of calm within a full and meaningful life."
To me, full means active by using my time and energy on what brings me alive, while meaningful means I'm contributing to the bigger picture and making a difference in some small way. Yes, self-care is important to find tranquility and so is getting out there and using our voices.
The word tranquility is woven throughout my work dating back to 1999 with my yoga studio, Tranquil Space. Tranquility is easier to find meditating on a mountaintop or while on vacation, but what about when the dog is barking, kid is crying, or deadline is looming?
That's where it gets juicy. Together let's explore the calm among the chaos that contributes to a full and meaningful life.
What are the Tranquility du Jour Tenets?
Since starting the blog in 2004, I've focused on five themes: mindfulness, creativity, compassion, style, and wellness. Here's a PDF explaining them further and you'll find these principles sprinkled throughout my offerings.
How did you find tranquility wearing multiple hats?
I find the line to be blurry between work and play. During down time you'll find me reading non-fiction books, practicing yoga, or thumbing through creativity magazines—all of which are applicable to my professional life and fuel my passion.
During work I'm sipping tea, sitting with clients, and blogging about what's most on my mind. My work and play commingle in a coherent, holistic way. Also, I'm a sucker for self-care: regular massage, lots of sleep, yoga, and journal writing.
I have a business idea and want your feedback.
Congrats, ideas are so exciting! For advice on launching a new business, please peruse my book Tranquilista. I share all my lessons learned plus tons of resources.
If you want feedback catered directly to your situation, consider a coaching session. I work with a few select clients per year. Due to time constraints, I am unable to meet for tea or chat via email regarding business or non-profit ventures beyond these offerings.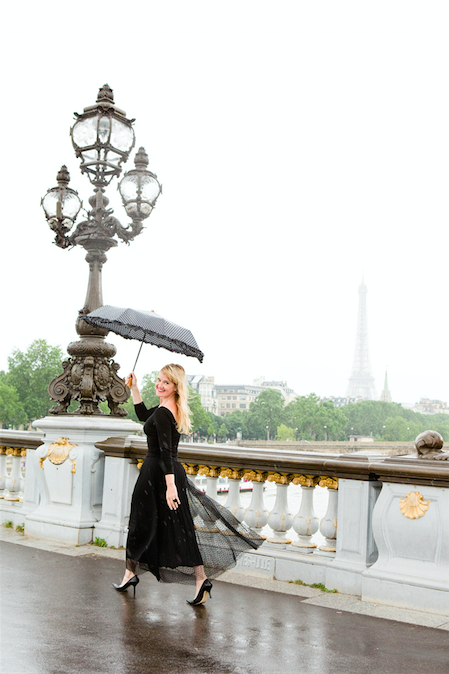 What is the Tranquility du Jour Daybook?
My vision for this dateless planner was to serve as a catch-all for dreams, days' events, and deepest thoughts. A chance to pause and find pockets of tranquility within the busyness of daily life.
Chock-full of tips, tools, and checklists, inside you'll find four seasonal layouts, 12 monthly layouts and 60 weekly layouts, invitations to pause, lists to complete, plant-based recipes, journal prompts, yoga and meditation how-tos, and more.
Personalize it with ephemera, colored markers, washi tape, and your heart's longings.
What are your favorite tranquility tools?
My Daybook, a dab of parfum, scented candles, rescue pug cuddles, all types of tea, green smoothies, love notes, green juices, yoga mat, fresh flowers, meditation cushion, pink ballet slippers, twinkle lights, washi tape, piles of books, gold water bottle, TranquiliT wraps, face oil, warm baths with almond oil, hot water with lemon, lavender oil, and rosewater . . . to name a few.
I want to write a book, how do I get started?
In 2006 I recorded a podcast that outlines my experience from concept to publication. Listen to it here and learn all my tips and tricks. In addition, on pp. 26-27 of Tranquilista I share a timeline of my writing journey. Good luck!
I'm coming to DC, what are your recommended go-tos?
Bienvenue à DC! Check out my DC faves page.
I'm off to the City of Light! What are your favorite Paris spots?

Save
Save
Save