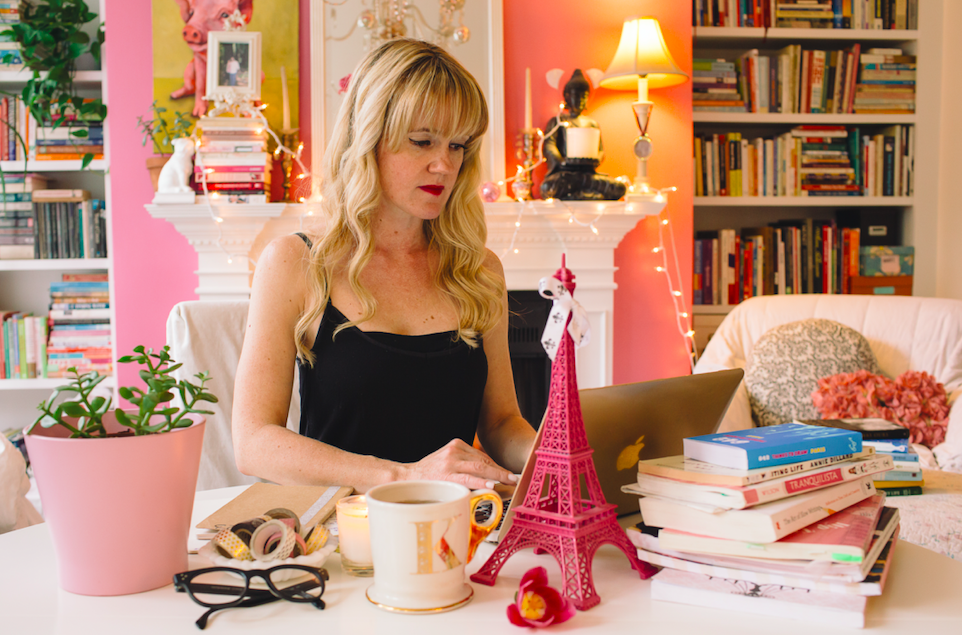 Life isn't about finding yourself. Life is about creating yourself. —George Bernard Shaw
After hosting Salons in my DC office this past year, I'm delighted to bring the four-week experience directly to YOU virtually. Complete THIS form and you'll be the FIRST to know when Tranquility Salon Online opens for registration.
Filled with practical tools, poetry, how-tos, and encouragement, we'll explore FOUR Tranquility du Jour topics: mindfulness, creativity, self-care, and dreams/goals. You'll learn ways to live with intention and ease as we move into the final months of 2019 and bustling holiday season.
The program includes two live sessions, four weekly video modules to watch at your leisure (or, if you prefer, audio to listen to while on the go), email encouragement, an accountability buddy, a private Facebook group, and more. Each lesson includes an activity such as journaling or meditating to practice on your own while working in your exclusive Tranquility Salon workbook PDF.
In addition to the program and workbook, you'll also receive a TranquiliT discount code, the Year of Tranquility PDF, a discount on a new Tranquility du Jour online offering releasing in 2020, and the Tranquility du Jour Daybook PDF.
I'm SO excited to share this special offering with you. Be sure to add your name to the list and I'll be in touch shortly with more details!
P.S. And for you local ladies, we have four spots left in our in-person Sunday night Tranquility Salon starting September 29.