Happiest of Sundays to you! I hope your weekend was restful with a mix of productive.
Today we hosted a sold out Pigs, Pugs & Pinot event and raised $1299 for a pig sanctuary and pug rescue. Look for photos and more this week and a BIG thanks to those of you who came out to support us. It means SO much!
As we round the corner toward a brand new week, I wanted to share a video invite to our upcoming TDJ Soirée and I've pulled together a list of the most frequently asked questions. Anything I'm missing? Let me know!
When and where is the event?
Sunday, June 9 from 10-6 at Elizabeth's (1341 L St NW Washington, DC 20005).
What do I wear?
Think cocktail chic and wear something that you feel fabulous in! Keep in mind, black leggings and a comfy tee connotes cocktail chic to us. Also, layers are a good idea considering how temperature can fluctuate.
What do I bring?
Bring images or words you've pulled from magazines that speak to you, an open heart, and a beginner's mind. We've got you covered with everything else, including food, drink, pen, paper, and goodies.
How do I get to the venue from the metro?
Elizabeth's is located two blocks north of McPherson Square Metro station on the Orange and Blue lines. Walk out the 14th and H Street exit. Once on the street level, walk three blocks in the direction of L Street. Turn right at 13th and L Street. Elizabeth's is the sage townhouse halfway down the block.
I don't live in DC, how should I get there?
Make a weekend of it! I'll provide an action-packed Saturday itinerary to help you explore my favorite DC spots on your own or join us for Yoga + The Animals. There are three conveniently-located airports around the DC area: Baltimore (BWI), Dulles (IAD), and Washington-Reagan (DCA). DCA is the closest to where our event will be held in downtown, Washington, DC. If you prefer train, Union Station is a convenient option. Arriving to DC via bus is also an economical option and there are many carriers to choose from.
Where do I park?
There is limited street parking around the venue. If you'd like a garage, one option is One Franklin Square Parking, located at 1301 K Street NW. Parking entrance is on 13th Street, next to the Fire House Station. The exact address of the garage is 1018 13th St. NW. If you're staying at a hotel, it may be easier to leave your car there and take an Uber or Lyft to Elizabeth's to avoid dealing with parking.
Where should I stay?
Consider an
Airbnb
or
hotel
within walking distance of our venue. One reasonably-priced, crimson-tinged Kimpton favorite,
Rouge Hotel
(1315 16th St, NW), is an 11-minute walk from Elizabeth's. The Kimpton
Carlyle Hotel
(1731 New Hampshire Avenue, DC) is another Art Deco option within a 23-minute walk.
What is the TranquiliT pop-up and when is it open?
The pop-up will be located at the event and open throughout the day with the main shopping times during arrival, lunch, and happy hour. All credit cards, cash, or check will be accepted at the pop-up. There will be an assortment of pre-made items available for purchase, along with the ability to order any item through our made-to-order program.
Our local seamstress will be available for tailoring and long-time TranquiliT aficionados will assist with styling. Established in 2002, TranquiliT is made-to-order and locally-sewn using vegan, eco-friendly fabrics and a portion of all proceeds benefits Pigs & Pugs Project. Meet the entire collection at TranquiliT.com.
I'd like to arrive a day early, what should I do on Saturday?
What's included in my ticket?


Luxe goody bag ($100 value), masterclass programming ($299 value based on Tranquility Salon), fine dining and happy hour at the #6 vegan resto in the freaking world ($150 value), customized event workbook and welcome kit ($49 value), like-hearted connections (priceless), and more. $598+ value for $299.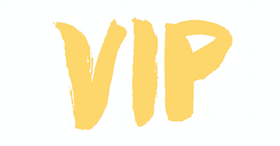 Everything included in General Admission PLUS a private follow-up virtual class ($99 value), a VIP luxe goody bag (additional $50 value), VIP seating and registration, tee ($58 value), private meet and greet, signed book of your choice ($15-$29 value), new Daybook ($44 value), 25% off mentoring and TranquiliT, and more. $878+ value for $449.
I'm VIP, how do I choose the TranquiliT tee and Kimberly's book?
Look for an email this spring requesting the information. We'll have both waiting for you at the event, along with your VIP goody bag.
Is the event for all ages? Can I bring my child?
Due to the nature of the day and happy hour, the event is for women (or those who identify as women) and not suitable for anyone under the age of 21. However, infants or newborns are welcome.
What's the cancellation policy?
Since the spot has been held for you, if you need to cancel for any reason, no refunds, exchanges, or credits are available unless your spot is filled from the waiting list. If someone from the waiting list is available to take your spot, you will receive a refund minus a 25% administration fee. If nobody is available to take your spot, no refunds, exchanges, or credits are available. You may transfer your ticket to a loved one at no cost by emailing us to adjust the registration.