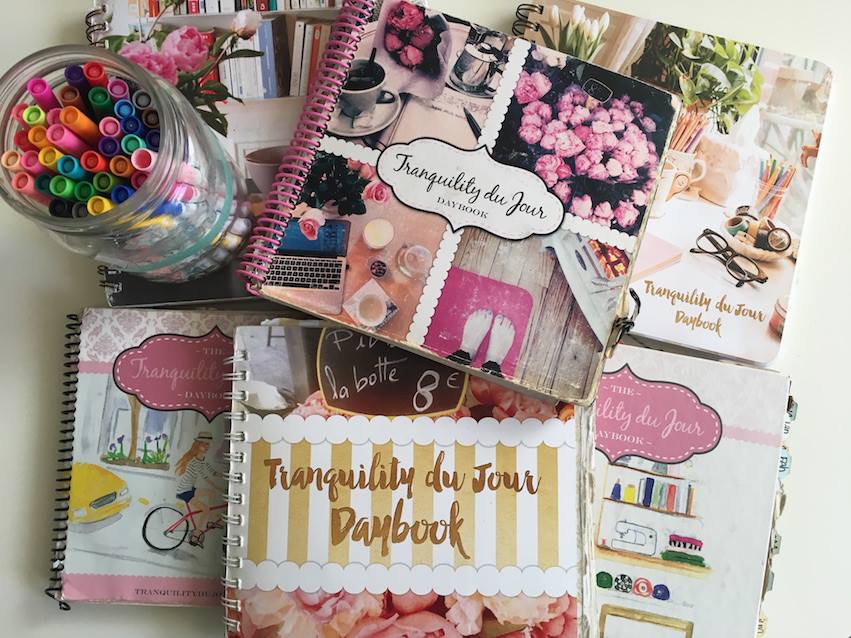 How we spend our days is, of course, how we spend our lives. What we do with this hour, and that one, is what we are doing. A schedule defends from chaos and whim. It is a net for catching days. —Annie Dillard
Beloved Tranquility du Jour Daybook aficionados, despite the best of intentions to have the new version ready for prime time by spring, it's still baking, so to speak.
My goal was to have it in your hands by now (as noted here), but I can't stop tweaking. It's one of my more, ahem, challenging traits (just ask my poor graphic designer). Since there isn't an impending deadline like a new year around the corner, I've been tinkering longer than I'd planned.
Never fear, version 7.0 is coming and I've got a 250-page draft in Dropbox awaiting my attention. Inside this new edition, you'll find a journaling how-to with prompts, a mediation how-to, 60 weekly layouts, all your favorite staples from past Daybooks and Year of Tranquility, an updated welcome that offers tips on setting up your year, and more.
I think you'll love it! To be safe, I'm pushing back the launch date until May June (UPDATE: the release party happens on June 9  at TDJ Soirée) so that it can rise with a consistency that feels yummy, nourishing, and just right. Stay tuned and thanks for your support and interest in this passion project. Bisous. x