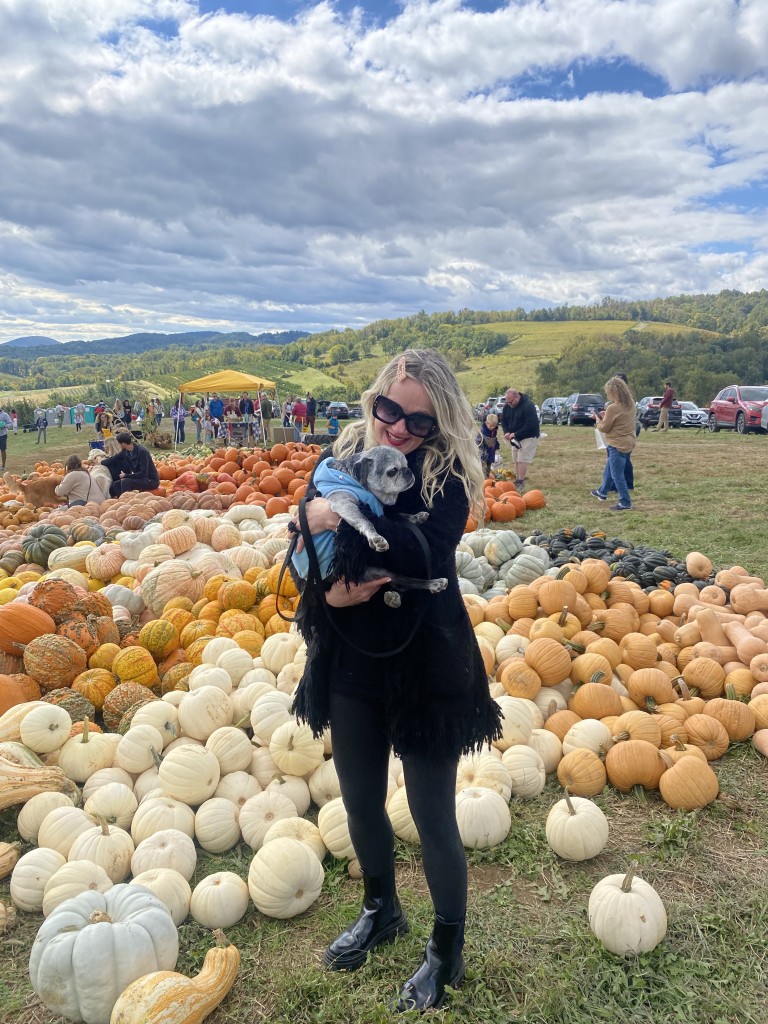 As we round the corner to the holidays, I wanted to share a few photos from my family's fall adventures. I feel like we took full advantage of the season this year!
To me, fall signifies all things cozy. From chunky sweaters to warm fires to steaming cups of tea, I love partaking in all this season offers.
There was apple picking (my first time ever), a pumpkin patch, a Halloween event at Hillwood Estate with the pups in costume, glamping at a tiny house in the woods, gallons of apple cider, campfires, and lots and lots of foliage.
Fall is also about shedding and preparing for hibernation.
The few remaining leaves on my trees are a hint of golden yellow and orange. One by one they'll leave the silver maple and crepe myrtle outside my window naked and I'll have a clear view of the winter sky.
Along with the natural world, are there things you're noticing that you'd like to shed or surrender? Anything that needs to be paused until you're ready to bloom in the spring? Do you want to slow down and rest more than usual? Is there something blocking your full view?
Listen deeply to the longings within. They have so much to say. Bisous. x
PS To explore this concept and more, join me on November 25 for Pink Friday—a mini-retreat for the soul.