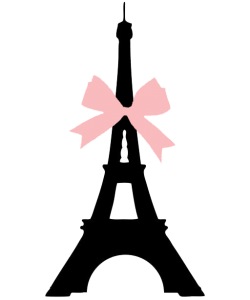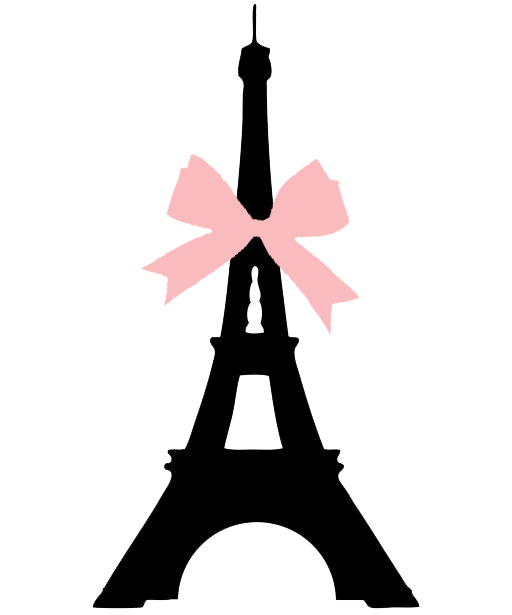 TDJ Paris
TBA
Spend four days exploring the City of Light through a curated Tranquility du Jour experience.
Our mornings begin with a leisurely breakfast followed by TDJ lifestyle workshops in a 17th century salon filled with luxe decor. Afternoons or evenings include outings to my go-to literary spots, savory and sweet treats at the must-see tea salons Angelina and Ladurée, a cruise on the Seine, meditation in Paris' oldest church, a private watercolor workshop, and more. Each day includes one open afternoon or evening to explore on your own.
You'll be pampered in the boutique four-star hotel, La Belle Juliette. It showcases pink decor, offers a swimming pool, Turkish bath, and spa, and is perfectly located near Luxembourg Gardens and Saint–Germain–des–Prés.
This adventure is for women longing to connect with their creative spark and a group of like-hearted women in a city filled with inspiration.
Our experience begins with intention setting in our Friday evening opening circle dinner and ends with a heart-centered closing circle brunch on Monday at noon.

Each day includes a morning workshop (including a private watercolor adventure led by a local artist) in an inspiring setting, treats to nurture your palette, thoughtful excursions, opportunities to move your body, and downtime to choose your own adventure.

Savor treats at two must-see tea salons, Angelina and Laduree, plus sip a le Vie en Rose from a yummy plant-based resto.

Excursions to explore my go-to literary spots, enjoy a cruise on the Seine, meditate in Paris' oldest church, and practice yoga.

This retreat is designed to nourish your creativity and offer a curated experience to my favorite Parisian spots.

Give yourself this curated gift of being a flâneur in the City of Light.
Included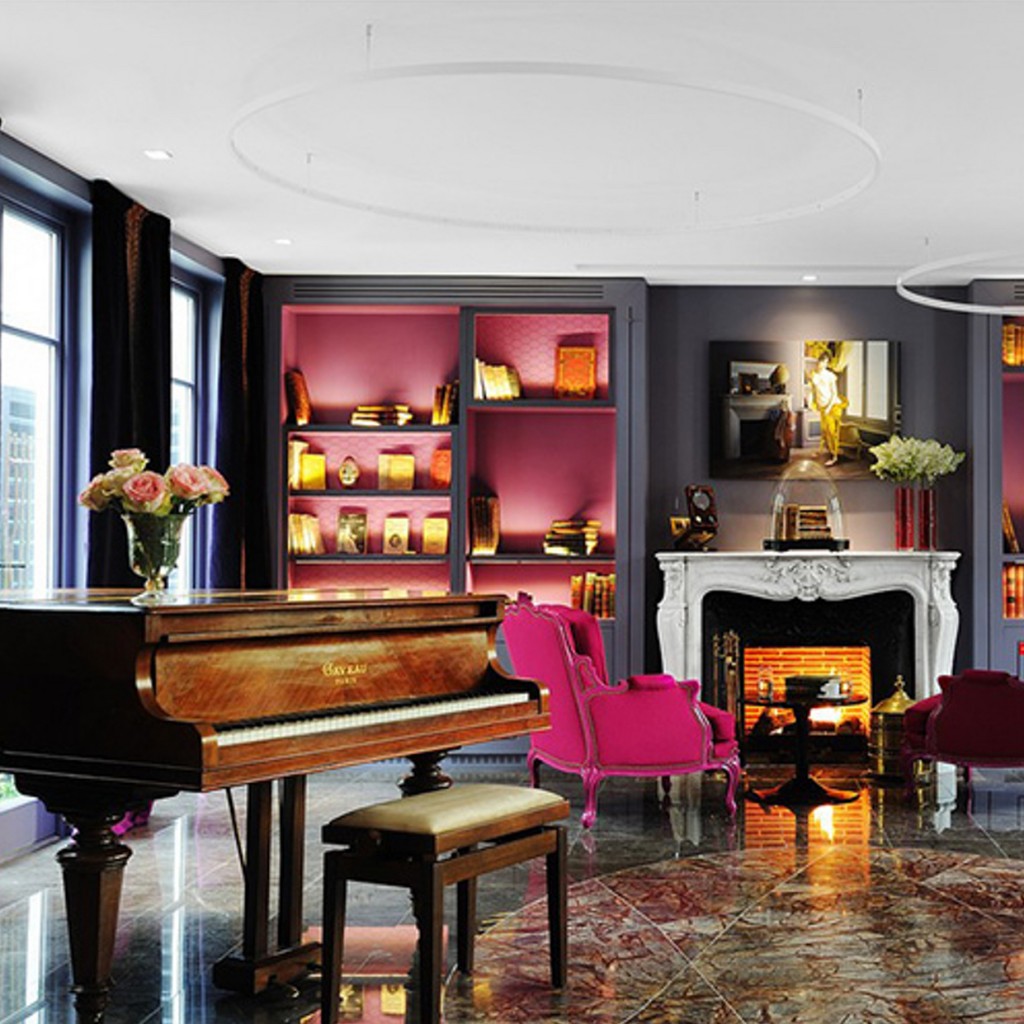 Three-night accommodations at a four-star luxury boutique hotel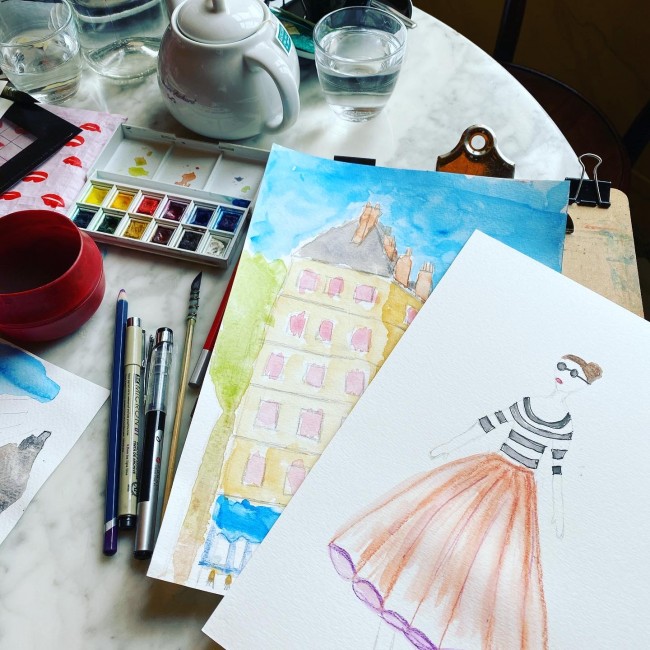 Private watercolor class with a local artist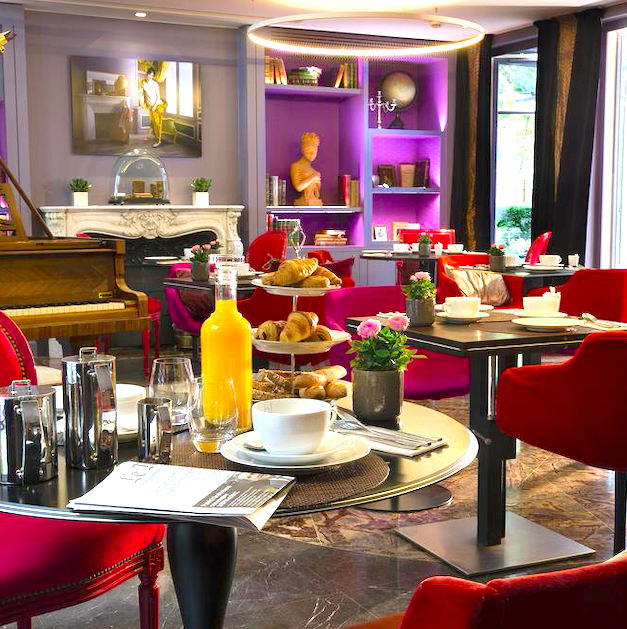 Breakfast and meals enjoyed as a group
Daily TDJ lifestyle workshops led by Kimberly in an inspiring setting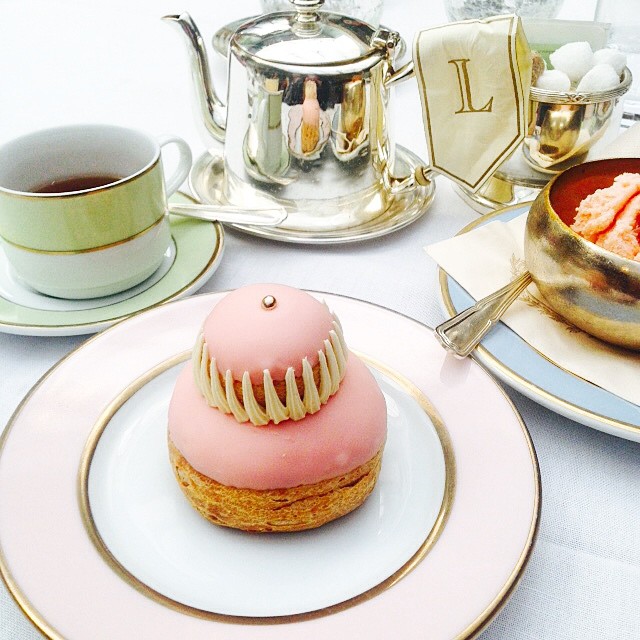 An assortment of curated excursions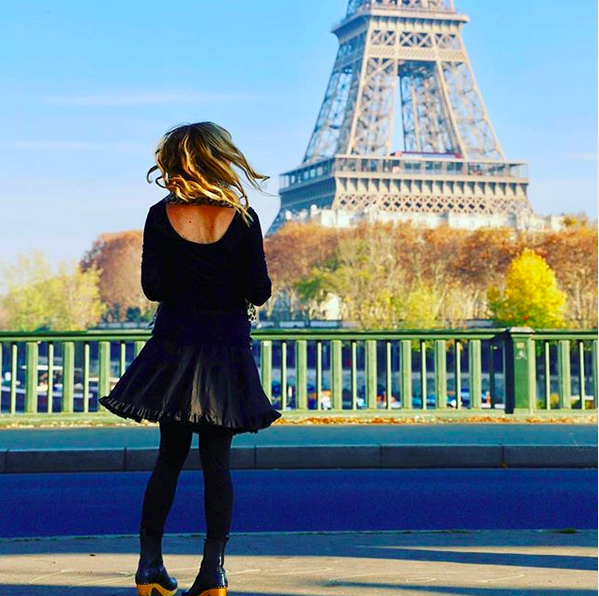 A luxe goody bag including 10 Metro tickets
Travel to and from airport
Airfare and travel insurance
Meals outside group excursions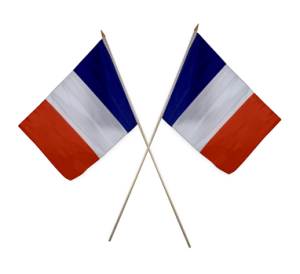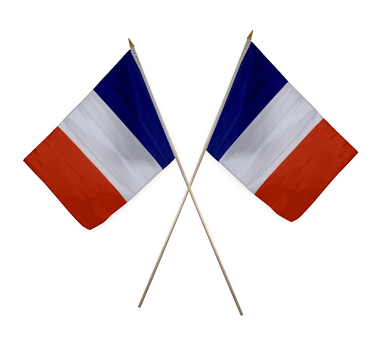 Accommodations & Registration
Junior Suite (Double Occupancy)
The spacious 27m² suites with views of the rue du Cherche-Midi have a typically Parisian cosy salon which can be isolated from the bedroom with a sliding door.
The comfort of the living room, together with the refinement of the space, give it an atmosphere that is both smart and charming. The suites have wooden parquet floors and are equipped with a double or two single beds, two iMacs for surfing the web, a bathroom with bathtub and raindrop showerhead, and a separate toilet. For a relaxing rest in the living room, a Nespresso coffee machine is also provided.
Single Room
These rooms measuring approximately 18m² have views of the rue du Cherche-Midi.
The refined interior design and carefully chosen harmony of colours give the rooms the elegance that is so typical of la Belle Juliette! They have wooden parquet floors, a double bed, an iMac for surfing the web, a bathroom with a walk-in shower or bathtub with raindrop showerhead, and a separate toilet. To help you relax, a Nespresso coffee machine is also provided.
---
RETREAT TUITION
TBA (Per Person) Double in Junior Suite


TBA Single in Superior Room 


$500 non-refundable deposit to hold your spot.
CANCELLATION POLICY
If you need to cancel for any reason, no refunds, transfers or credits are available unless your spot is filled from the waiting list. If someone is available to take your spot, you may choose a refund, exchange, or credit minus the $500 deposit. If nobody is available to take your spot, no refunds, transfers or credits are available. You may transfer your spot to a loved one at no cost by emailing us to adjust the registration.
TRAVEL INSURANCE
We recommend that international retreaters take out travel insurance in case of any life situation that may alter your plans. You may consider plans from travelinsure.com, insuremytrip.com, or any other option provided by your credit card, airline or travel company. Also note that your health insurance may not provide coverage internationally. Check with your provider and consider additional coverage if necessary.
Kimberly hosted a most magical week.
Everything was so thoughtful and inspiring and the group of retreaters were delightful! Just the right balance of yoga, art, mindfulness, and choices of inspiring local activities. This was an experience I will treasure for years to come!
—Heather
Kimberly creates a relaxed, welcoming atmosphere that quickly puts me at ease.
The yoga and meditation practices are nurturing and help reset my body and mind. I really enjoy the creativity sessions where Kimberly encourages participants to experiment with art supplies and not worry about the outcome.
—Frieda
Kimberly creates a warm, friendly, and inviting space and then lets you take what you need and leave the rest.
It's an ideal combination of group time, personal time, and do-whatever-you-feel-like time. It's a mix of lovely ingredients that make for a magical week. And the secret sauce is Kimberly, herself. She puts an incredible amount of thought into every aspect of the program. Treat yourself to the experience, you won't be disappointed.
—Hilary
FAQs
How many spots are available?

There are only eight spots for this intimate experience.
Is this retreat for women only?
Yes, this retreat has been specifically designed with women and those who identify as women in mind.
What is the format?
Each day will include a leisurely breakfast followed by morning workshops with a free afternoon or evening. Afternoons or evenings will include outings such as sweet and savory tea time at Angelina and Ladurée, jaunts to favorite literary spots, a trip to my favorite plant-based cafe to sip a Le Vie en Rose, a Seine boat tour, and meditation in the oldest church in Paris.
Will there be free time to see the sights?
Absolutely, each day will have a free afternoon or evening for you to explore Paris or simply sit in a café and muse. There will be daily unscheduled space for exploring the city on your own by tiptoeing through the Tuileries, window shopping along the Champs Élysées, visiting Mona Lisa at the Louvre (or a favorite Monet at Musée d'Orsay), or sipping a cup of café au lait at a sidewalk café. Anything your heart desires.
When should I fly in and out of Paris?
We'll have our opening gathering and dinner at 5pm on Friday so plan to arrive that morning or afternoon with a minimum of two to three hours to travel from the airport to the hotel. The retreat ends Monday at noon, so please avoid booking a flight sooner than 4pm to allow ample time to attend the group's closing circle and travel to the airport.
How do I get from the airport to the hotel?
You'll receive detail instructions with various options as the retreat gets closer.
What's included in my registration?
Three nights at a four-star boutique hotel, continental breakfast, led workshops by me, a private watercolor workshop led by a local artist, meditation, a luxe goody bag, dining at Angelina and Ladurée, extra meals and treats during our excursions, a cruise on the Seine, Metro tickets, and additional sensory surprises.
I have more questions, who do I contact?
No problem, reach out to me at hello@kimberlywilson.com and I'll get you set!