In this week's edition of Tranquility du Jour, I chat with psychic medium Bill Philipps about his new book Soul Searching. Learn about the connection between our conscious and subconscious self to connect spiritually, our inner child and our search for soul, daily intention setting, and more.
Direct download: Tranquility du Jour #617: Soul Searching
Subscribe in your favorite podcast app such as Spotify, Apple Podcast, Amazon.
Visit kimberlywilson.com/podcast for more.
New to Tranquility du Jour? Learn more here.
Upcoming Events
Pet Loss Support Session November 14
Pink Friday November 24
Digital Courses: Now Open
Tranquility Salon: Virtual Tranquility Treats Subscription
Coterie Waitlist: Opens late 2023
Video Interview
Our Guest: Bill Philipps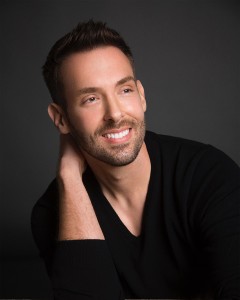 Psychic Medium Bill Philipps is the author of 
Expect the Unexpected
, 
Signs from the Other Side,
 and most recently 
Soul Searching: Tune In to Spirit and Awaken Your Inner Wisdom
. His life's mission is to help people deal with the grief of losing loved ones by bringing through validations, evidential information, and beautiful messages from Spirit, which heal and bring a sense of peace. He conducts individual and small- and large-group readings and has appeared on high-profile television programs like 
Dr. Phil
 and 
Access Hollywood
. He lives in Salem, OR. Visit him online at 
http://www.billphilipps.com
.
Find Our Guest
Here are his social media links:
Mentioned in the Show
Let's Connect
Receive inbox love through Love Notes: invites, inspiration, and more.
Browse my 6 Books and planners.
Follow along on Instagram and YouTube.
Shop seasonless, vegan, locally-made, eco-friendly fashion: TDJ.
Share a review on Apple Podcasts, Amazon, or Goodreads and you may hear it shared on the show.