We use fashion and clothing to shape and change our identity, to announce who we are. —Carolyn Mair
Thank you for joining Saturday's TDJ Style Pop-Up! I SO appreciate you (and your furbabies) tuning in from Spain, Israel, Mexico, France, Canada, the UK, and across the US to explore ways to style your tranquility.
Below you'll find photos from the event, the video replay, and a couple pics of my capsule.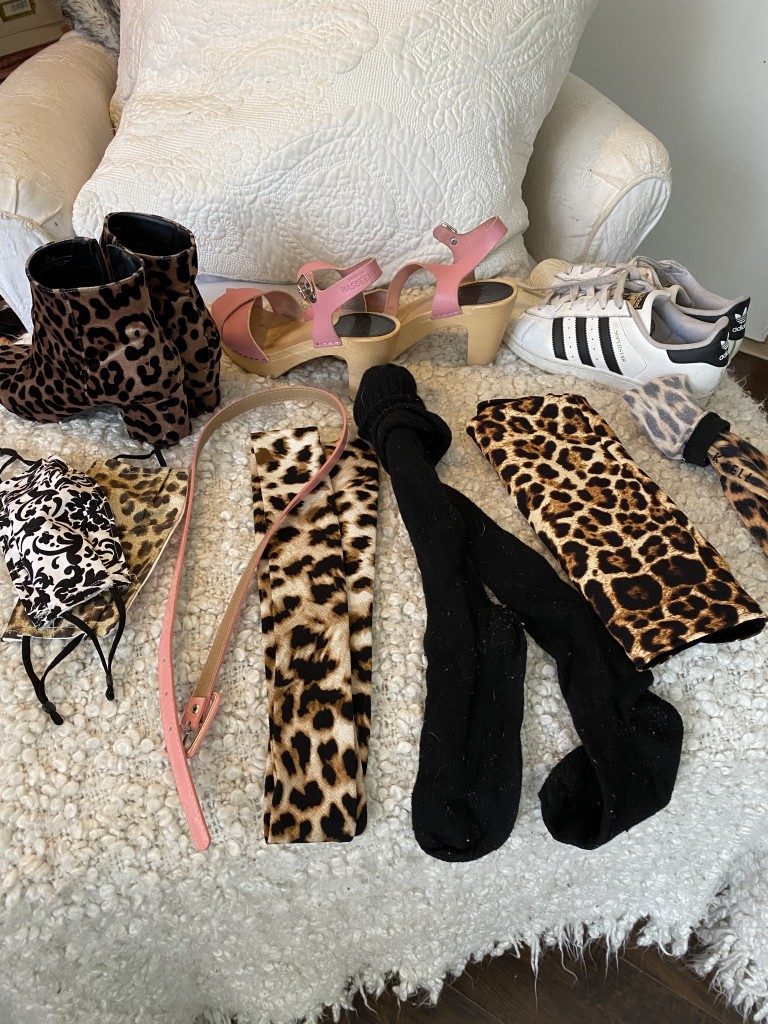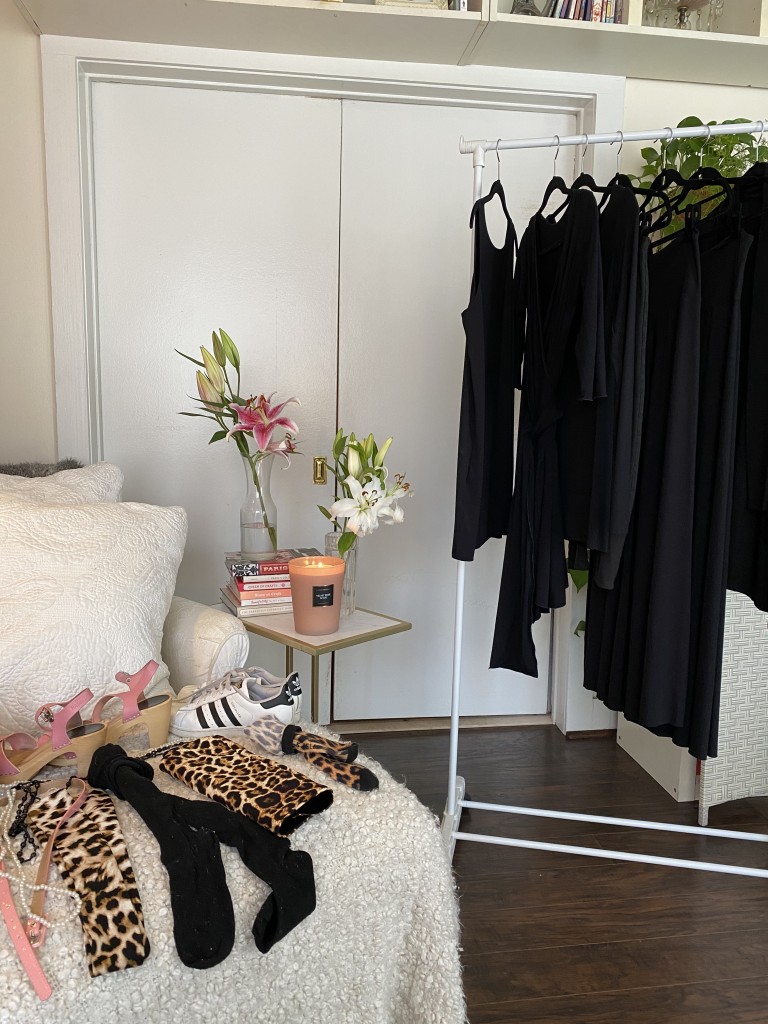 Replay
video
During Saturday's
TDJ Style Pop-Up
I shared why style is a
TDJ Tenet
and how it affects our mood, how to create and style a capsule wardrobe, introduced the TDJ 8-piece capsule along with ways to dress it up or down, and revealed why I've taken
TDJ all-noir
.
In the replay you'll also learn ways to transition your winter wardrobe into spring, see a sneak peek of a few new pieces, hear from TDJ aficionados Hannah, Melinda, Barbara, and Kelly who showcased their innovative ways to wear a favorite piece, and get ideas to live and style your tranquility, every day.
Download your Pop-Up workbook. Be inspired to express your signature style this spring with ease.
My capsule
Below you'll find photos of my closet clean out/capsule wardrobe that followed the event. I do this annually—toss everything on the bed and go through it piece by piece. Gizmo was clearly not in the mood.
You'll note lots of TDJ blended with vintage/secondhand pieces, sprinkles of leopard-print, and dashes of sequins and tulle. Although there's still more clothing than I'd like (especially since I mainly wear my uniform—located in a dresser next to these hanging pieces), it all blends and is easily mixed and matched.
Have you had a chance to do an annual closet clean out? Set aside a few hours, pull everything out of the closet or drawer, and assess each item. It's mentally (and emotionally) draining so stay hydrated, turn on good tunes (TDJ Soul Balm Spotify playlist helps), and do this when you have energy.
Psst, how-to on page 80 of Year of Tranquility plus many great resources online.
Here's to spring cleaning our closets, our style, and how we show up in the world.