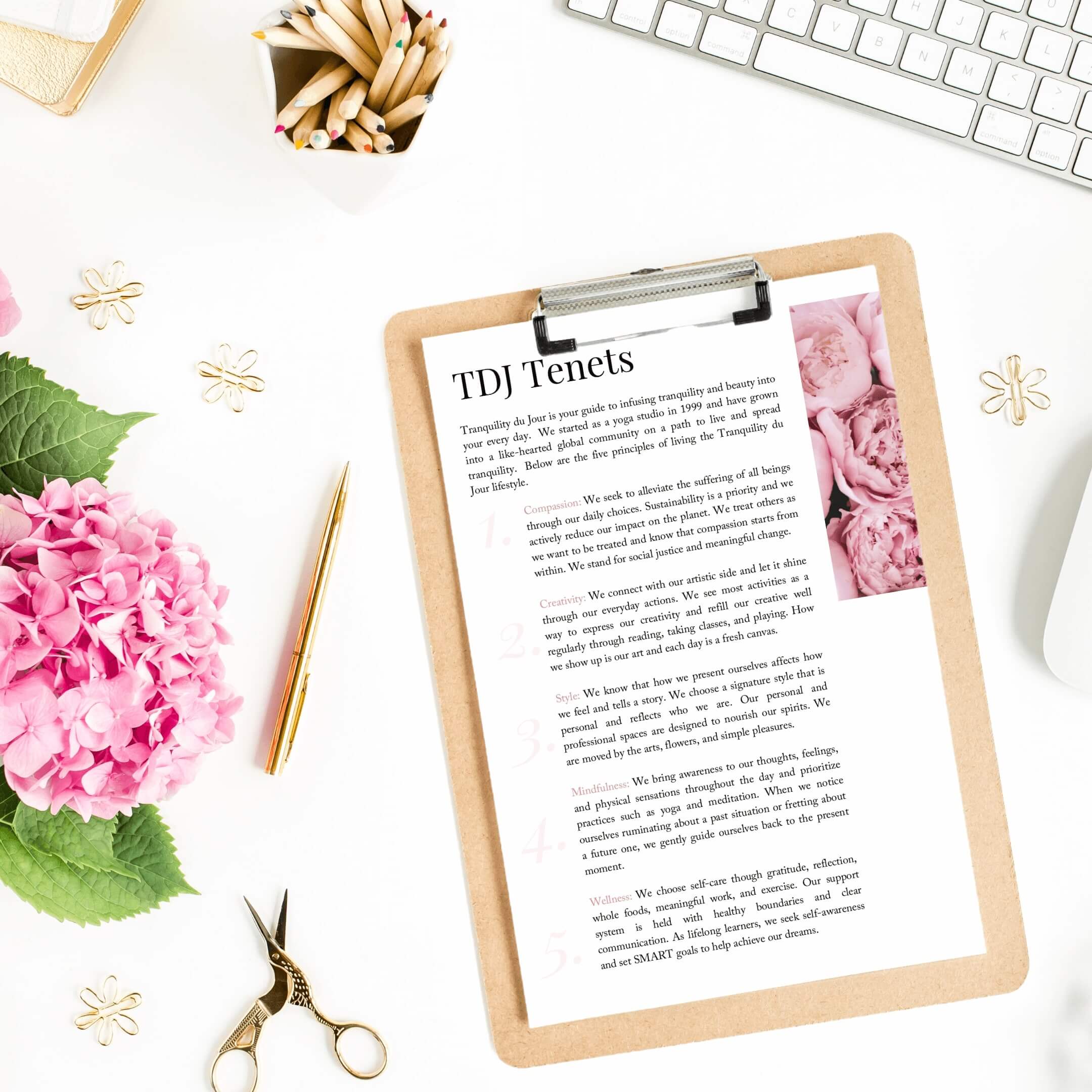 Do you feel like your to-do list is never ending?
Is stress bleeding into your relationships?
Is it hard to connect with the dreams inside of you?
Give yourself
that much-needed reset.
Picture yourself joining a supportive virtual group of like-hearted women (and those who identify as women) to reflect, learn, grow, and live the five TDJ Tenets  of compassion, mindfulness, creativity, wellness, and style.
An Online Course to Living Your Tranquility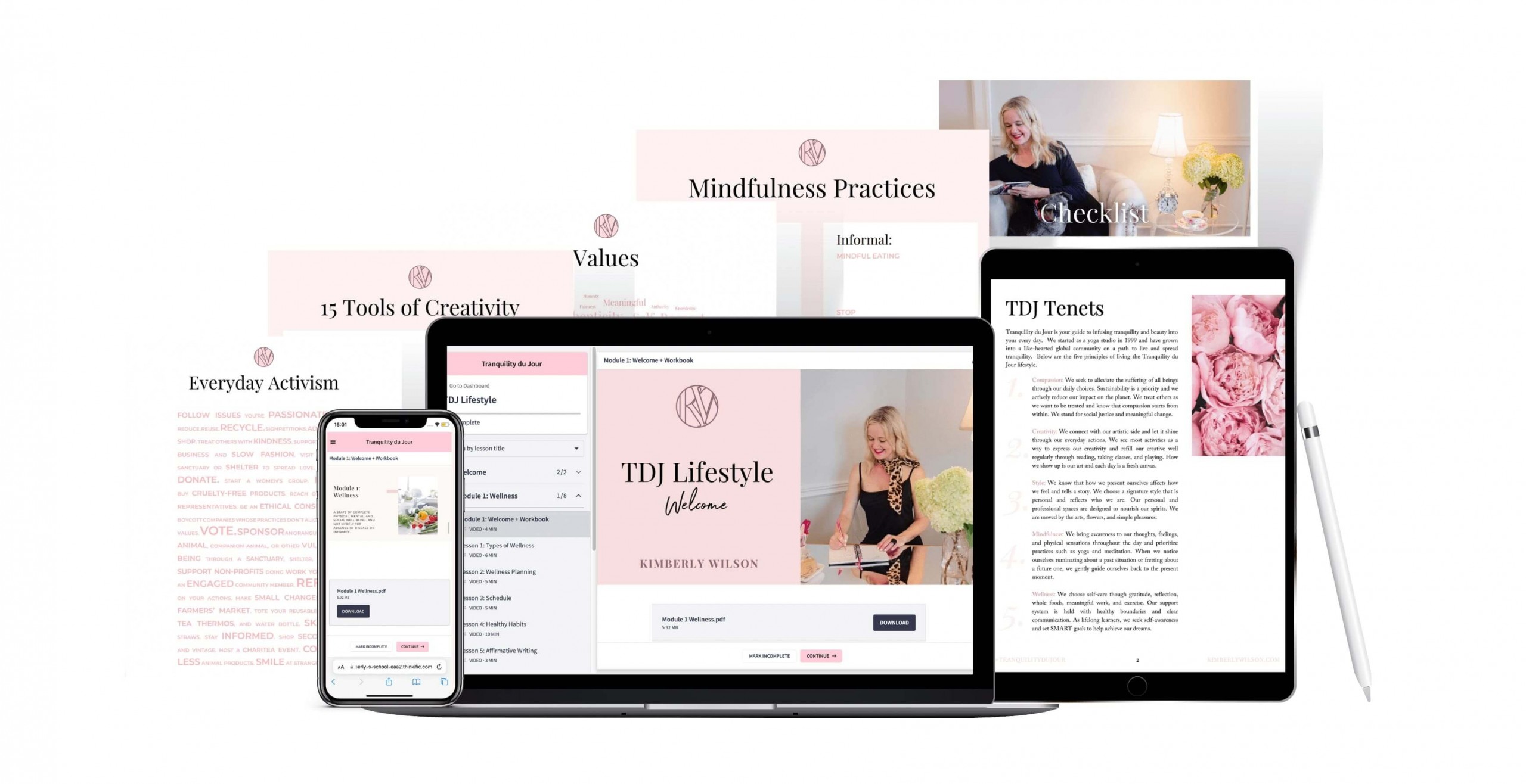 In this more tranquil version of you, you're:
✓ blending healthy habits into your busy routine
✓ prioritizing self-care and are kinder to yourself
✓ more present and practicing mindfulness
✓ infusing creativity in your every day
✓ incorporating healthier choices in life
✓ expressing personal style that reflects who you really are
✓ building strong, healthy and nurturing relationships
✓ aligned with your values and are guided by your tranquil tools
Are you ready to feel this way?
If it's a resounding YES, then let TDJ Lifestyle be the gentle guide in your journey!
Let TDJ Lifestyle Transform You
Here's what previous participants experienced
DURING THE TDJ LIFESTYLE COURSE,
YOU'LL LEARN TO:
TDJ Lifestyle Inspirations
MEET YOUR TRANQUILITY GUIDE
I'm a psychotherapist, writer, eco-fashion designer, and rescue pug mama. I've been studying and teaching tranquility for two decades with a mission to help women find more balance and beauty in their lives.
Sprinkling tranquility into my every day has allowed me to:
Write six books and a create a planner over the past 16 years.
Make self-care a priority while juggling multiple businesses (yoga studios, eco-fashion line, non-profit, online offerings) over the past 23 years.
Create a disciplined practice plan and place second in the beginner ballet solo competition at an international ballet festival at age 49.
Survive deep loss and say goodbye to a beloved Gramma, dear pets, and yoga studios (sold to YogaWorks in 2017).
Complete two master's programs while working full-time.
Start my social work master's program at the age of 36 and begin working as a psychotherapist in private practice when I turned 41.
Make getting dressed super smooth by creating a uniform and capsule wardrobe.
Build a (nearly) 20-year relationship with my partner Tim.
Devote my philanthropic efforts to Pigs & Pugs Project and Borneo Orangutan Survival (and numerous other issues du jour).
Teach workshops and retreats in over 35 cities across the globe.
Focus on your values and reconnect with yourself.