A new season is the ideal time to hit the reset button and focus on finding tranquility in our everyday lives.
Join us for Tranquility du Jour (TDJ) Live, where you'll learn eight tranquility tips for fall and connect with a like-hearted community.

Reflect. Set intentions. Be inspired. Make a difference.

TDJ Live
Tranquility du Jour is your guide to finding more tranquility, beauty, and mindfulness in everyday life. Move into this new season with intention and ease. Learn ways to nourish your soul, enhance your routine, and make a difference with Kimberly—a psychotherapist and wellness entrepreneur obsessed with green smoothies and rescue pugs.
When:
Sunday, January 10 at 8-9 pm ET (use this handy time zone converter)
To Join:
To Prepare for This Free Event:
All you'll need is an internet connection and computer or smartphone. A few minutes before start time, gather your creative tools, settle in with a cuppa tea (or bubbly), take 10 deep breaths, remove distractions, and click the link on your private page (sent via email upon registration).
TDJ Live Fall 2020 Replay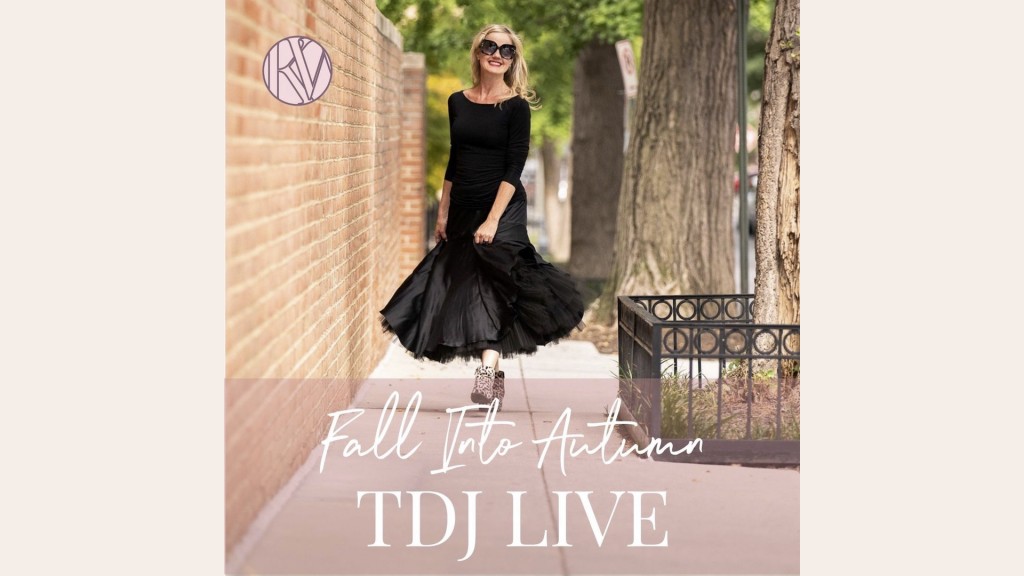 Here's What Past Attendees Said About TDJ Live…
"This was fabulous. I enjoy these so much…the petals that resonated with me most were have go on retreat, self study, self care, and think ahead. Am so excited to spend the fall season in playful introspection. you're just a gem!!! Thanks for being your best you, which simply inspires me to be my best moi."
"So far I have only read the book, followed the podcasts, and read occasional blog posts, and your ideas and vivaciousness have moved me into action many times, but I didn't get into the TDJ Live thing until today when I downloaded the Fall one. I drew my petals and followed along, and loved the whole thing by the way, but the part that really resonated with me was the Setting Intentions petal."
"Just wanted to let you know that I loved the event and have been so inspired by the online workshops. Huge thanks. So happy I came across your book when I did. It was truly just what I needed. I used my weekly artist date to make my petals on my sketchbook with oils. It was so fun. I felt like a kid again."
"I have to tell you how much I got out of Sunday's TDJ Live. Usually I watch and do my petals and just put it all away. I don't know why this time was different, but when you talked about a summer schedule I decided I needed to do it. I've made myself a schedule tons of times, but just ignored it. This time I decided to set an alarm, get up at 7:00 to do a little yoga, and then take an easy 20-minute walk. I feel like a new person after following my schedule!!"