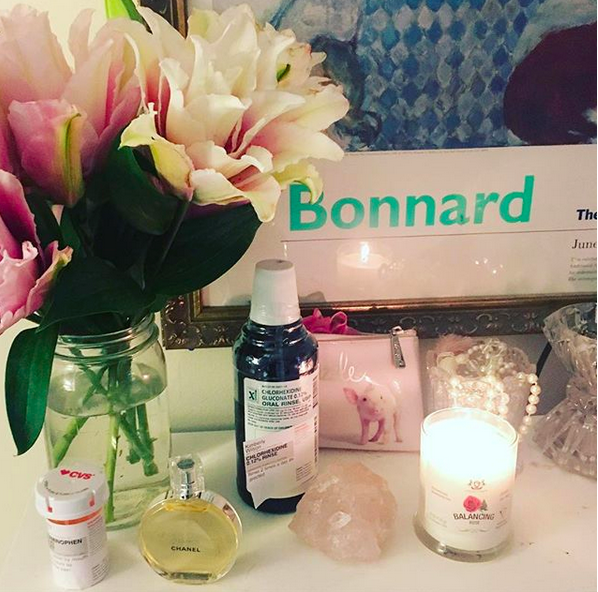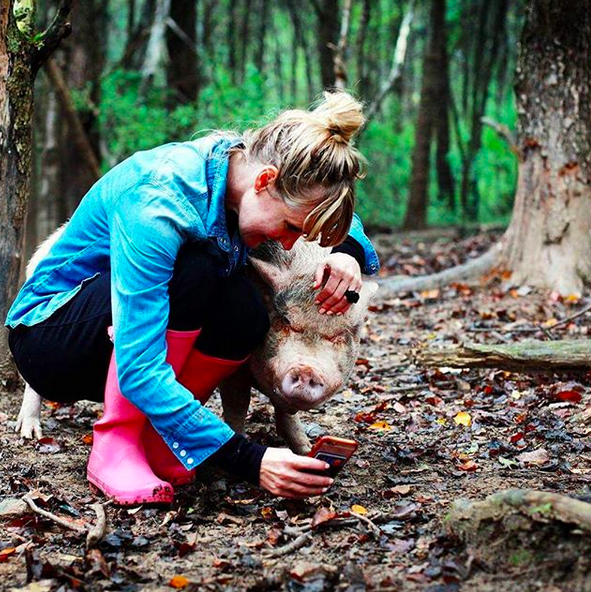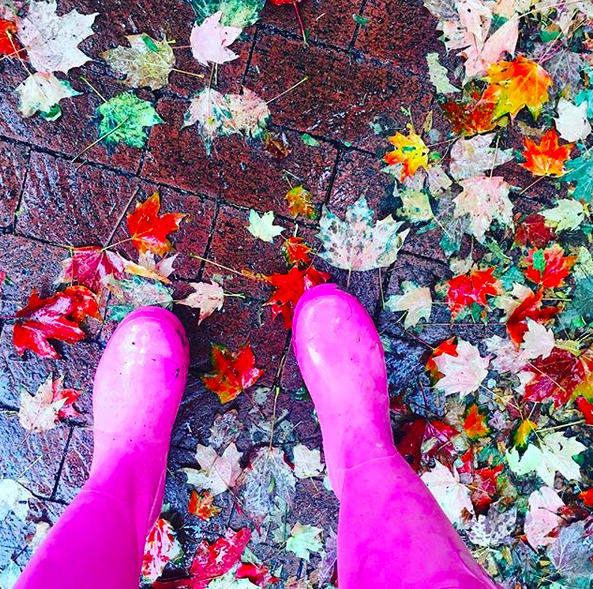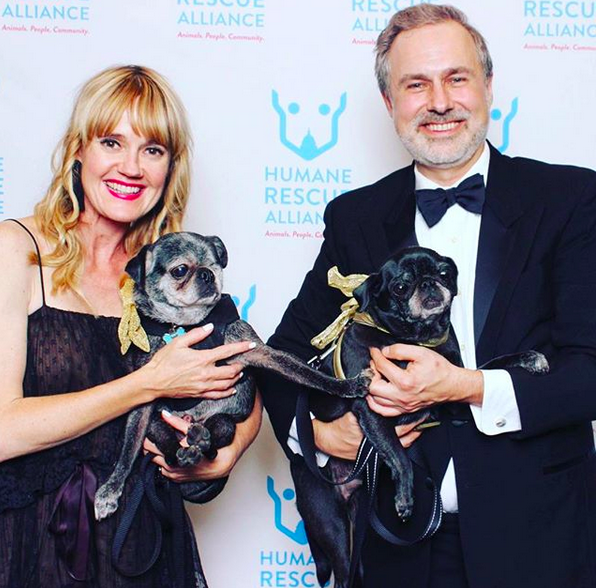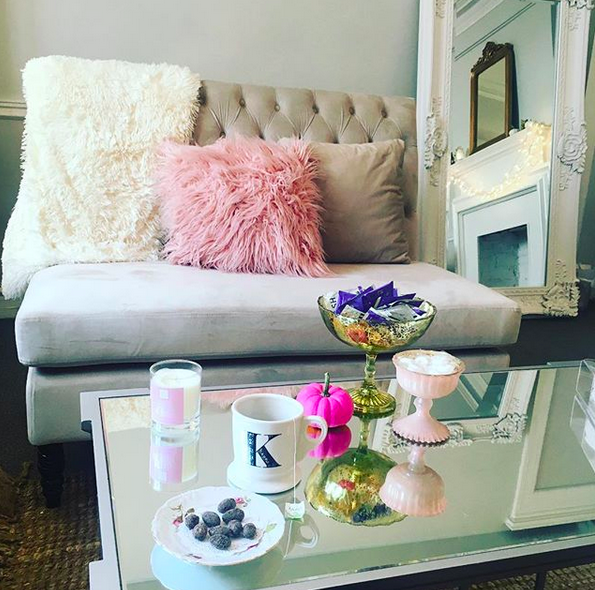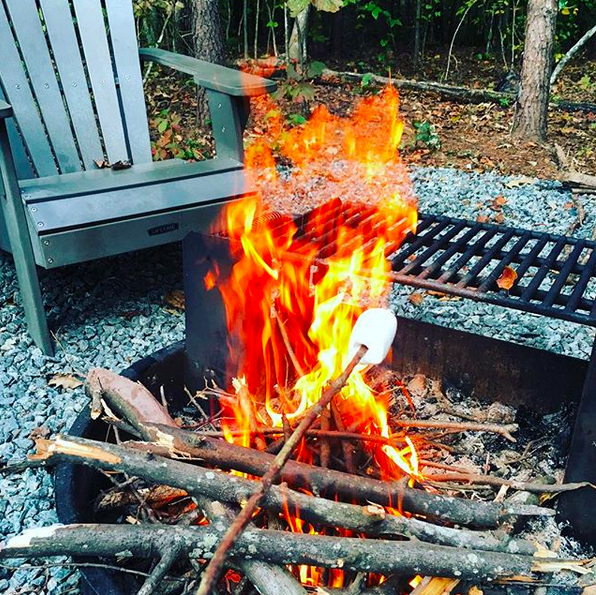 The month of November makes me feel that life is passing more quickly. In an effort to slow it down, I try to fill the hours more meaningfully.—Henry Rollins
Month in Review
Anyone else feeling like that quote above? Two months left in this year is hard to believe. I plan to spend some time with my art journal this month to explore how I'd like to tie a bow around 2018. And I'm contemplating hosting an online event to share my process. Stay tuned.
October kicked my "asana," so to speak. Gum surgery, two weeks of an unpleasant cold, a 40-hour round trip drive to Oklahoma, planned and hosted multiple events, and missed my energy and routine.
On the other hand, it was also amazing.
A friend sent me flowers to help the healing process (top photo). Yoga with pigs (second photo). Wrapped up my first Tranquility Salon. Raised $871 for Mid-Atlantic Pug Rescue during Pugs & Pints. Virtual retreat was fun and went smoothly. Time with family in Oklahoma. Leaves began changing colors. Dressed up to support Humane Rescue Alliance's Bark Ball event. 80 people joined me for the fall detox. Eve Ensler and Anne Lamott inspired at their local talk. Saw Reese Witherspoon at her Whiskey in a Teacup event. Savored time in the woods. Forest bathed in a Smithsonian garden. Finished Your Second Life Begins When You Realize You Only Have One. Saw Halloween on Halloween (scary!). An encouraging Writing Salon group. Collaborated with mentoring and therapy clients. Started a Cognitive Behavioral Therapy series. Ate LOTS of vegan marshmallows (last photo). Hosted Year of Tranquility's writing module.
Filled to the brim and overflowing, October brought me to my knees. I kept asking myself, "How did this overscheduling happen?"
Rationalizing, I blamed it on squeezing lots in post-summer and pre-holiday. However, my hope is to do some deeper digging to ensure this doesn't happen again. Like ever.
It's time to slow down, sink in, and savor this magical time of the year sans overflow. Won't you join me? Bisous. x
November Wish List
Safe travels to and from Paris
Write for hours in Parisian cafes
Savor a vegan Thanksgiving
Release and host inspiring Entrepreneurship Year of Tranquility module
Determine Veterinary Social Work programming plan
Design new Tranquility du Jour and TranquiliT postcards
Compile feedback for idea generation
Create capsule wardrobe plan
Take 8 ballet classes
Finish Journal Therapy programming
Track and evaluate time
Finish Cognitive Behavioral training
Savvy Sources
A Star is Born Review: The New vs. the Old
9 Books to Add to Your November Reading List
The Science—and Magic—of Forest Bathing
Break Bad Habits and Create New Ones
The Power of Journaling
7 Tips for Getting Yourself Back into Creative Writing
Tips for Coping During the Holidays
Why Everyone Should Keep an Art Journal
Messy Nessy's Secret Paris Archives