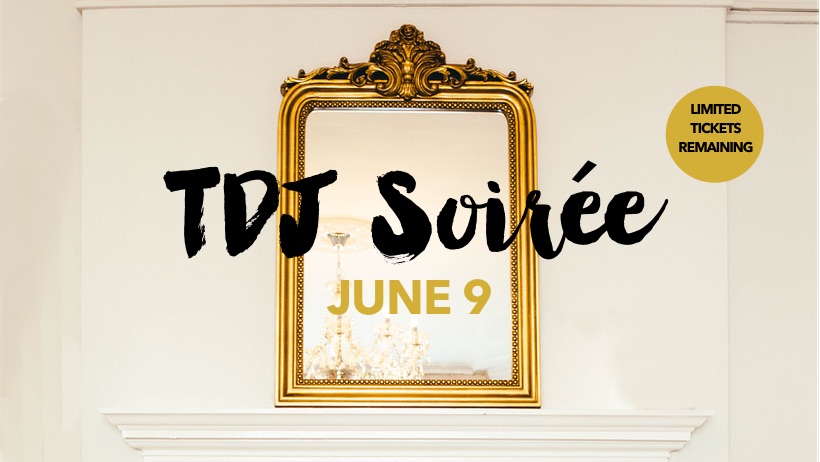 After arriving to downtown Washington, DC  via plane, train, Lyft, bike, car, or on foot on a quiet Sunday morning, picture yourself walking into Elizabeth's (named #6 best vegan-friendly dining around the world), an exquisitely-furnished townhouse built in 1880 filled with chandeliers, flowers, and love. You're warmly welcomed and given a goody bag filled with luxe treats.
Feeling excited about the day, you head upstairs to grab your spot and set down your personal items at the white tablecloth seating. Spotting the early morning nourishment, you savor green juice and a vegan almond ricotta beignet with ginger-orange marmalade while mingling with like-hearted guests before our programming begins.

The TranquiliT pop-up will be open to add any necessary locally-sewn, eco-friendly staples to your wardrobe. Our local seamstress will be available for tailoring while long-time TranquiliT aficionados will help you choose pieces that fit your lifestyle.
I'll kick off the day at 10:30am with intention setting, a recap of the agenda, and the story about why I created this first daylong experience in over a decade. Then we'll journal, explore our dreams, engage in a meditation, learn ways to deepen self-care, shed limiting self-beliefs, and contemplate what brings us meaning before lunch.
This high-rated resto is known for its tasty and artsy vegan food (even among non-vegans). Imagine noshing on roasted garlic gnocchi with vodka flamed cherry tomatoes, cold smoked spring asparagus confit with toasted pecans, cold pressed heirloom beets with pistachios, spicy kale chips, and more! You'll feel satiated, light, and energized.
And, yes, of course, there's dessert: strawberry and beet sorbet with fennel foam.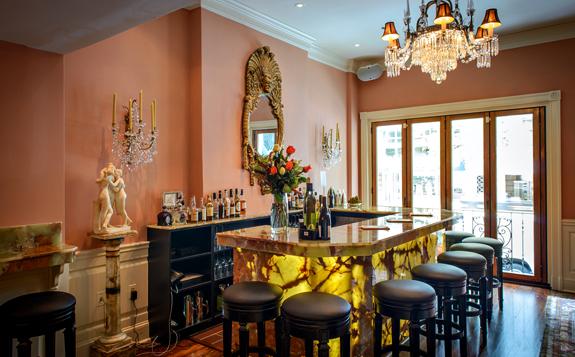 Following lunch, we'll return to inspiring programming that includes everyday activism, art journaling, incorporating creativity into daily life, and showcasing your signature style. The style portion will even include a mini fashion show to bring the concepts to life.
Before we launch into happy hour, Tim and I will record a live podcast with you as the studio audience. We did these during each stop of the 2013 Tranquility Tour and it's a lively way to wrap up our day.
The event will culminate with small bites such as beet tartare, smoked parsnip soup sip, tomato sashimi, and organic red and white wine. Feeling refreshed with an action plan, happy belly, and open heart, you'll hug me and newfound friends goodbye before heading to the airport or walking home.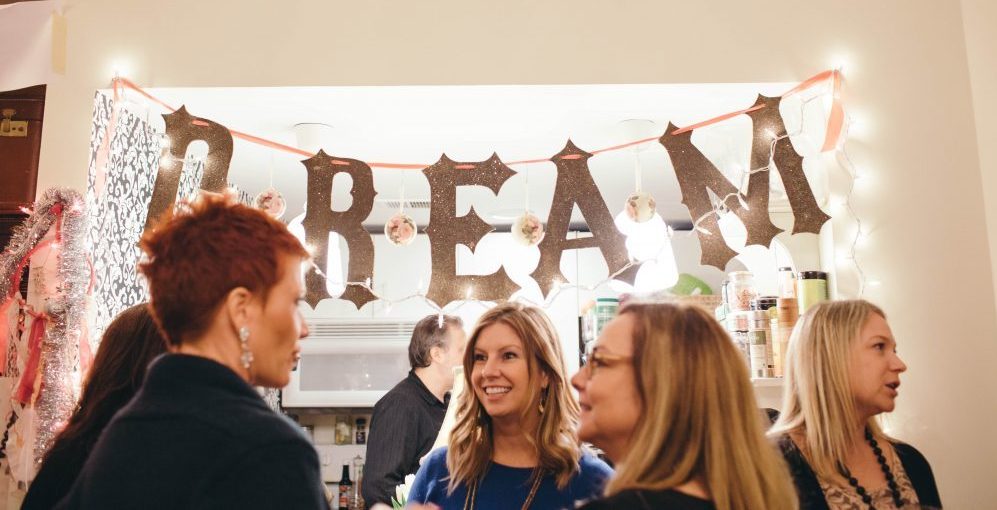 This immersive day will provide a gentle mid-year nudge of support and inspiration to create and live a life you love. Filled with new material and oldie but goodie staples, this is the first full-day Tranquility du Jour experience I've offered.
We've sold through half the tickets and it wouldn't be the same without you. Learn more and secure your spot here. I can't wait to celebrate our community and YOU in two months! Bisous. x