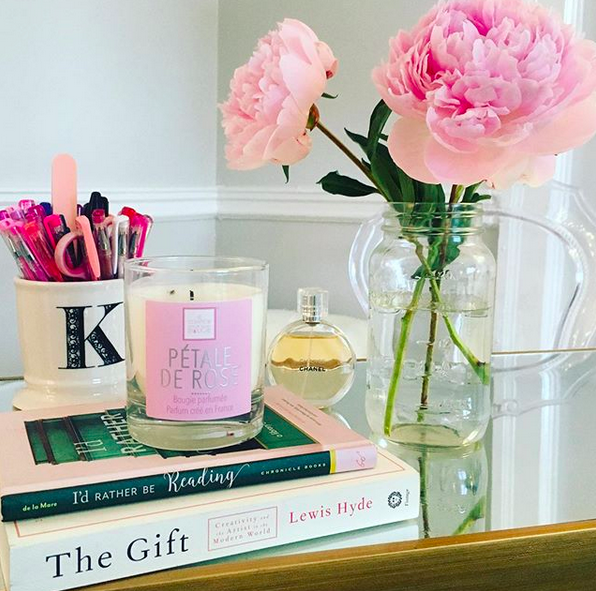 What I'm reading
What I'm excited about
What I'm struggling with
Setting up a content calendar.
Organizing my week better based on energy levels.
What I'm working on
The Tranquility Salon workbook and online offering.
Fall TranquiliT collection.
What I'm wearing
Obsessed with the slip dress over the fleece perfect pant (I know, it's 90 degrees, but they're SO cozy).
What I'm loving
Iced Stash Moroccan Mint Green tea.
Fancy barrettes to hold my bangs as they grow out.
Leopard-print everything.
Blank spiral 4×6 journals.
Soft lacy bralettes.
What I'm eating
Brown rice with sesame seeds sprinkled on top.
Ezekiel toast with vegan butter and cheese.
Weekly box from Purple Carrot.
What I'm grateful for
Healthy pets.
Weighted blankets.
Pink pens.
Quiet nights at home.