In this week's edition of Tranquility du Jour, I chat with Marianne Talbot about her planner, Balance by Design, and with returning guest and Tranquility du Jour Daybook connoisseur Barbara Bitondo about her passion and personalization of her Daybook.
New to Tranquility du Jour? Learn more here.
Direct download: Tranquility du Jour #490: Planner Love.
Upcoming Events
TranquiliT 25% off sale
Shop this locally-sewn, eco-friendly clothing line's 12 best-sellers in all our colors
TDJ Brunch: TBA
TDJ Live: June 21 at 8-9 pm ET
Free seasonal gathering to connect and learn 8 tranquility tips for the new season
Guests: Marianne Talbot and Barbara Bitondo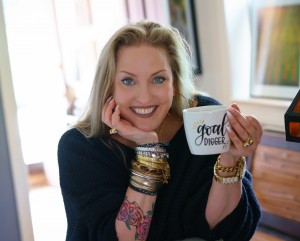 Marianne is a professional coach, author, attorney, business development strategist, stress and well-being expert, – and a mom – who truly understands the burdens, pressures, commitments, and stress women experience every day.  Marianne was a trial attorney for 14 years, was a law professor, had her own companies coaching and training high-performance professionals in New York City, and now does business development training and coaching for attorneys. Marianne loves to teach people how to develop entrepreneurial mindsets which can open up new professional and personal opportunities for anyone who is looking to create new amazing possibilities in their lives.
Mariannne's first book,
Balance By Design™: A Career Guide & Planner for Women Lawyers With a Life,
was published in 2019, and her forthcoming book,
Balance by Design (TM): A Career Guide & Planner for Working Women Who Slay All Day
will be published in Autumn 2020. Part weekly planner and part playbook, her books contain over 200+ pages of personal and career development strategies and resources, wheels of life, loads of inspirational quotes, personal and professional toolkits, and most importantly, beautifully designed weekly planning pages that will help you keep track of the many roles and jobs you juggle every day.
---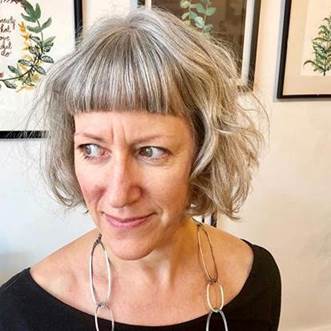 Barbara BITONDO
designs knowledge solutions in Washington, DC and is a longtime tranquilista who has been creatively customizing her
Tranquility du Jour Daybooks
since 2014.
Now, when I say customizing, I do not mean sprinkling some extra tranquility here with washi tape, but an actual amped up approach to the self-printing process. Barbara elevates the art of planning calm into a full, rich and meaningful life with her Daybook, to producing a dynamic LIFE BOOK bursting with journal prompts, space for more reflection, art journaling, flower petals, check lists and really, so much more!
She curates the TDJ content she likes best, then prints six, two-month, bound journals around Daybook pages rearranged and augmented with specially sequenced excerpts from my other books and emerging material such as the quarterly TDJ Live PDFs, retreat playbooks, and Salon guides.
Mentioned in the Podcast
First interview with Barbara: Herbalism
Barbara's step-by-step approach:
Open all the PDFs on my computer and print the chapters and essays I want for the month. I usually print everything single sided landscape on 8.5*11 paper then stick the pages back into the printer and print lined pages with the coffee stain (2018 planner, lined pages from 2019 planner and dot pages from Year of tranquility on the back side and set aside.

Then I print and assemble the monthly planner pages and print those single sided landscape on 8.5*11 paper *Monthly spread, Dreams page from 2014, dreams list page, moon page, also life review page, petal pages, budget pages and flower pages, then I stick these back into the printer and print the lined and dot pages on the back and set aside

Then I print the weekly spreads. Even though I live by the lunar calendar and begin each month on the dark moon, and end on the eve of the new moon, I live and work in a culture that goes by theGregorian calendar (solar calendar with 12 months of 28–31 days each) so I print and use both simultaneously. So I print 10 sets of weekly spread that include four lined pages between each week for my weekly meeting notes. This is a bit tricky since I set up the series of pages to print starting with a lined page, the planner spread, then an odd number of lined pages and repeat that print run ten times.

I always print ten or twelve flower pages double sided on card stock to use on the front and back and throughout the book to mark time and sections.

When all my components are double sided in piles on my work table I assemble the book methodically flipping the pages as if they were bound to make sure every spread opens correctly.

Because I am a designer and work with print assembling material like this comes easily. When my book is in order I measure 8.5*8.5 inches. mark the crop marks, stick the stack into large mailing envelope and take it to the print shop where they cut and spiral bind it for me.
It takes about 2 hours to print and assemble my books, then another hour to get it to and from the printers. I think I pay about $36 dollars for each book.
Find our Guests
Barbara
Marianne
Let's Connect
Join our TDJ Insider's Facebook group. Share resources, get inspiration, make connections.

Share a review on iTunes, Amazon, or Goodreads and you may hear it shared on the show. Deets on kimberlywilson.com/review.
Visit kimberlywilson.com/podcast for more episodes and the Tranquility du Jour Podcast App: iPhone and Android.
Subscribe in your favorite podcast app such as Spotify, Apple Podcast or Overcast.
Sign up for Love Notes (exclusive content, personal updates, giveaways) and access multimedia resources, Tranquil Treasures.
Browse my 6 Books.
Follow along on Facebook, Instagram, and YouTube (check out the Tea with Kimberly video series).
Shop seasonless, vegan, locally-made, eco-friendly fashion: TranquiliT.
Tech