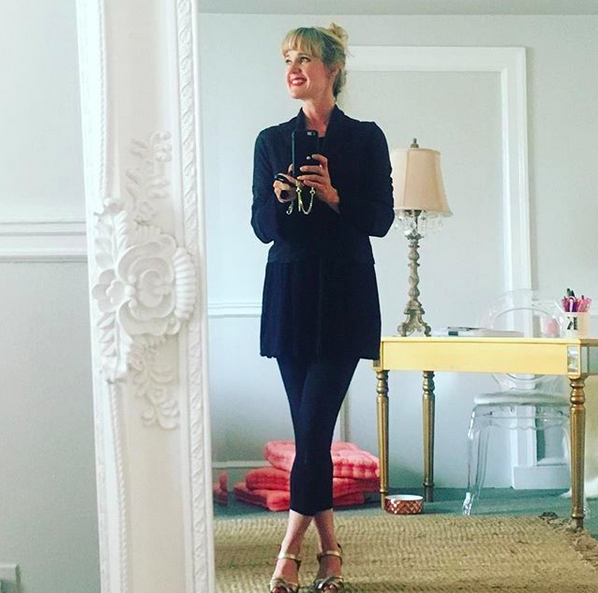 ?✨ For the past two decades I've needed to dress for exercise and fancier activities. Yep, all in one outfit! As you probably know, that's how TranquiliT was born. The clothing line allowed me to teach and/or take yoga while adding a wrap dress for an evening engagement.
These days are no exception. This week I dressed in my uniform (2in1 fitted + capri legging) for ballet class, then added the 2in1 flare and blazer for the office.
I've learned over the years that signature style is about dressing in a way that allows me to be comfy and feel good. I believe our outward appearance can be a manifestation of our inner world. Like today, I had an important four-hour call and was sure to wear my uniform coupled with red lips. Nope, it wasn't a video chat, but it helped me feel put together.
Style, however, is so much more than clothing. It's how we decorate, the music we listen to, how we spend our free time, the makeup we wear (or don't wear), the way we talk and write, the exhibits we see, what we read, our temperament, how we interact with others, and much more.
Who are your style icons? What is it about them that you're drawn to? How might you incorporate a bit of their flair? Channel your inner Chanel or Zoe or beloved grandmother. Keep it comfy, authentic, and as versatile as possible. You're beautiful! Bisous. x