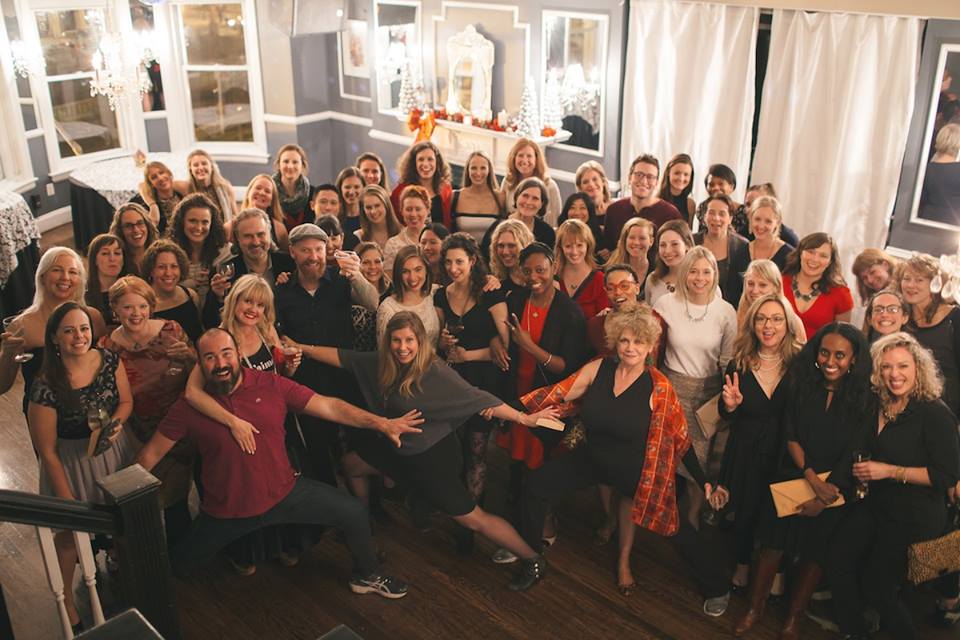 I've learned that people will forget what you said, people will forget what you did, but people will never forget how you made them feel.—Maya Angelou
This quote has been my mantra for Tranquil Space over the past 18 years. With the help of an amazing team, we've sought to create a haven to nurture Washingtonians.
Yesterday YogaWorks became the new owner of my baby, Tranquil Space. Our beautiful community (note to them below) was notified of the transition shortly thereafter.
Although it's bittersweet to pass my baby on to a new caretaker, I'm SO excited about the future of the studios under the structure and support of YogaWorks.
Here's the press release that went out this morning. It's so not goodbye, it's hello to what's to come. Bisous. x
What we call the beginning is often the end and to make an end is to make a beginning. The end is where we start from.—T. S. Eliot
Dearest Tranquil Space Community,
I'm writing to share some big news. As of August 29th 2017, both Tranquil Space studios will become part of the growing YogaWorks family of 52 studios across the country. I realize this might be surprising and want to share why I made this decision and what happens next.
I've often described my original vision of Tranquil Space as "the TV show Cheers sans drink." I wanted to create a space where Washingtonians could connect with like-hearted people in a nurturing setting (hello lavender, tea and cookies) and believe that we've been able to build this together.
Growing this community with you over the past 18 years has been my proudest accomplishment. To witness the growth of your practices on and off the mat has been an honor. Recently, however, after experiencing various personal losses, I've found myself unable to give our studios all the attention they need to thrive. After much reflection, I realized the best way to take Tranquil Space to the next level and provide our team with opportunities for growth, would be to partner with a like-minded company. YogaWorks is the perfect fit. They bring 30 years of yoga experience and share our commitment to creating a holistic yoga experience and fostering community. YogaWorks will give Tranquil Space an opportunity to blossom into its next phase of growth while staying true to our shared core values: compassion, passion, initiative, creativity, community.
YogaWorks has a successful history of partnering with established studios by honoring the students' practice and maintaining continuity of teachers and staff. This was one of the reasons I chose YogaWorks as the only company I would trust with my life's passion and with the people I have come to view as extended family. In this recent Mindful Studio magazine article, the YogaWorks CEO, Rosanna, and I were both interviewed and emphasized our aligned vision for a successful studio.
This is a big step and fresh start for Tranquil Space. While our website and the studio name will transition in a few months to YogaWorks, our schedules, classes, workshops, and team will stay the same. Your existing memberships, class passes, online account, and password will also not change.
I want you to know I have truly loved creating our community together with you and our amazing team. Thank you from the bottom of my heart for your ongoing support. On a personal note, I'll be practicing yoga off the mat as a psychotherapist and will focus on growing Tranquil Space Foundation's Pigs & Pugs Project. Of course, yoga, mindfulness, and YOU remain priorities in my life and you'll still see me taking and teaching classes and workshops at the studios.
If you have any questions, please don't hesitate to reach out. I'm forever grateful to our community and look forward to being part of your continued evolution on and off the mat. Thank you for joining me on this journey and I'm excited for what lies ahead! Namaste.

PS Here are an assotment of sweet photos from the team thank you party following the sale.