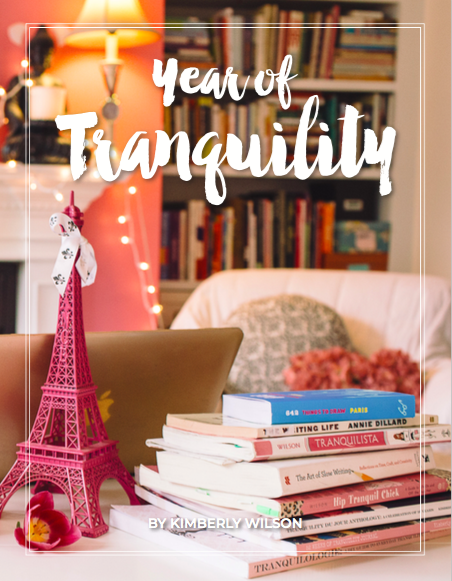 The secret to living with charm, grace, balance and joie de vivre—it's all here in Year of Tranquility.—Jamie Cat Callan, author of Parisian Charm School
The past few days have been all-day writing and editing fests for my new book, Year of Tranquility. YOU chose the cover (#3), thank you. And, I received my first review quote (see above)!
Year of Tranquility is the marriage of a big picture planner with 12 months of deep diving into a variety of topics. It's also a blend of my two creations: a yearlong online program and a pretty pink planner.
Pen your plans, explore new practices, and check the boxes (so fulfilling!). Personalize it with ephemera, colored markers, washi tapes, and your deepest desires.
Year of Tranquility will be available on Amazon around the New Year and I'm also dreaming up an accompanying program, too. Stay tuned.
In the interim, wishing you and yours a joyful holiday. I hope it's magical and filled with family, friends, good food, warm fires, meaningful gifts, sparkly ornaments, scented fir candles, and steaming cups of tea.
To support you during this time, I'll be releasing a podcast on living the Simply Luxurious Life and the End of Year Review process this week. Thanks for being here! Bisous.