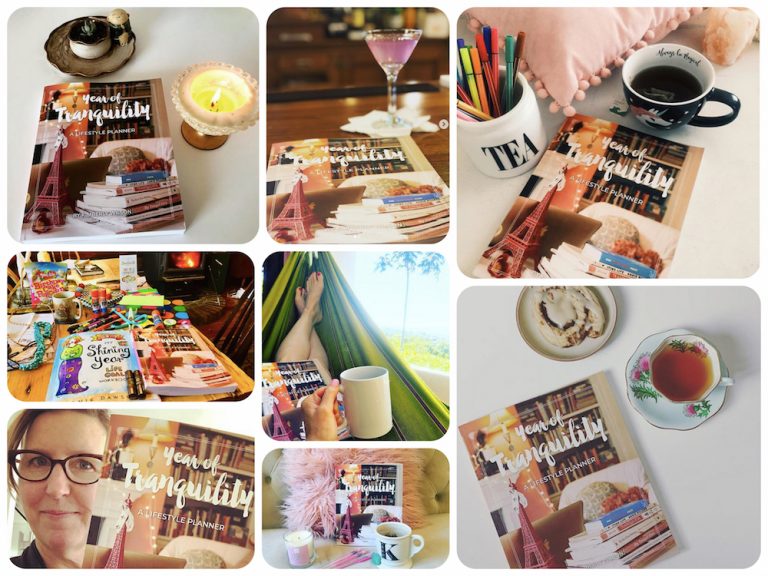 [photos spotted on Instagram using #yearoftranquility]
I alone cannot change the world, but I can cast a stone cross waters to create many ripples. —Mother Teresa
Happy International Women's Day! Below you'll find an assortment of links and ideas on celebrating women today (and every day).
TONIGHT from 8-9pm ET, I'll be hosting a free virtual Year of Tranquility launch fête and, naturally, your presence is desired. If you've ordered Year of Tranquility, you'll find the link over on your private bonuses page. And, if you haven't picked up your copy yet, there's still time to join us!
Year of Tranquility is now available in paperback, Kindle, and PDF. Add your order info here and, voilà , you're immediately swept off to the bonuses page. Bring your book, markers, a sparkly libation, and a celebratory spirit. See you at 8pm ET! RSVP.
Savvy Sources
10 Ways to Celebrate
Why International Women's Day Isn't Going Away
17 Ways to Celebrate at Work
25 TED Talks by Some of the World's Most Creative Women
101 Songs to Celebrate International Women's Day
48 Happy International Women's Day Quotes
Celebratory ideas include
Start a feminist film club, see an exhibition by a female artist, send an encouraging note to a female friend or colleague, read about a feminist icon (hello, Gloria!), host an event, march and join protests, profile women, support women-owned businesses, encourage equality, treat others with kindness, and more.
Wishing you a thoughtful International Women's Day. I'll be celebrating with long pug walks, texting friends Happy International Women's Day love, moving my body in ballet class, conducting a podcast interview, prepping for tonight, reading My Life On the Road while getting my hair done (those roots need love, too), hosting tonight's event while sipping something sparkling, and then heading out to the woods for two days.
Between you and me, can't every day be a celebration of women?! YOU ARE BEAUTIFUL. Bisous. x