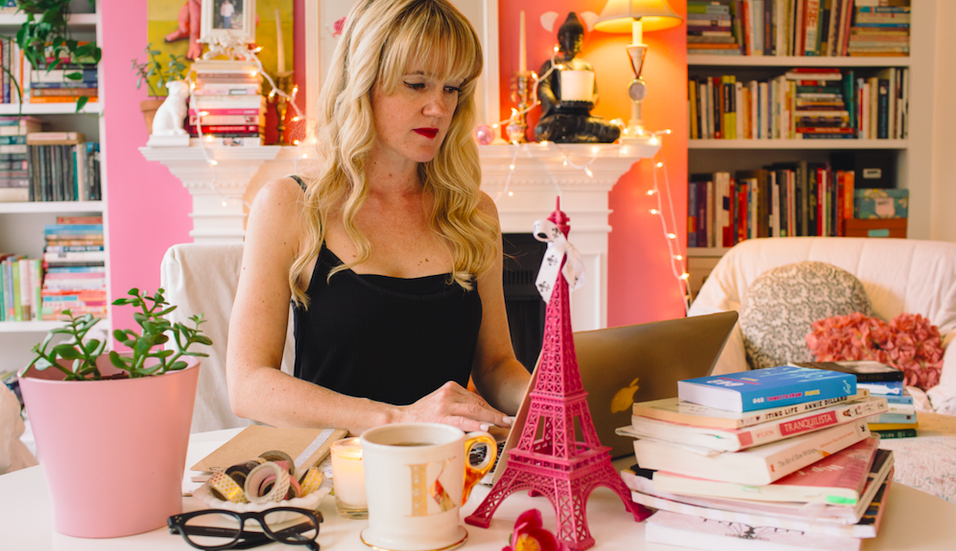 What is TDJ Live?
This complimentary, seasonal, one-hour, live video gathering is a space to reflect, set intentions, and be inspired to make 2019 an amazing year. Learn eight tranquility tips for the new year. New Year, New Ways is our focus.
Slow down to play with your creative tools (journal, markers, washi tape, ephemera, pens) and make yourself a priority. Push the pause button on your busy life to connect with other tranquility-seekers around the globe.
When:
Sunday, January 6th, 2018 8pm ET (use this handy time zone converter). If you can't join live, no worries, the recording will be available for a $10 instant download shortly after the event.
How:
A few minutes before start time, gather your creative tools, settle in with a cuppa tea (or bubbly), take 10 deep breaths, and click the link sent via email on Friday (or upon registration). Put your hair up and get cozy, the camera is only on me.
Connect:
Follow along, share photos, and insights using #TDJLive.
Cherries on top:
Receive a special discount code to shop locally-sewn, vegan, eco-friendly TranquiliT. Meet my rescue pugs Mookie, Belle Starr, and Gizmo. Create in your full-color Playbook (sent via email on Friday).