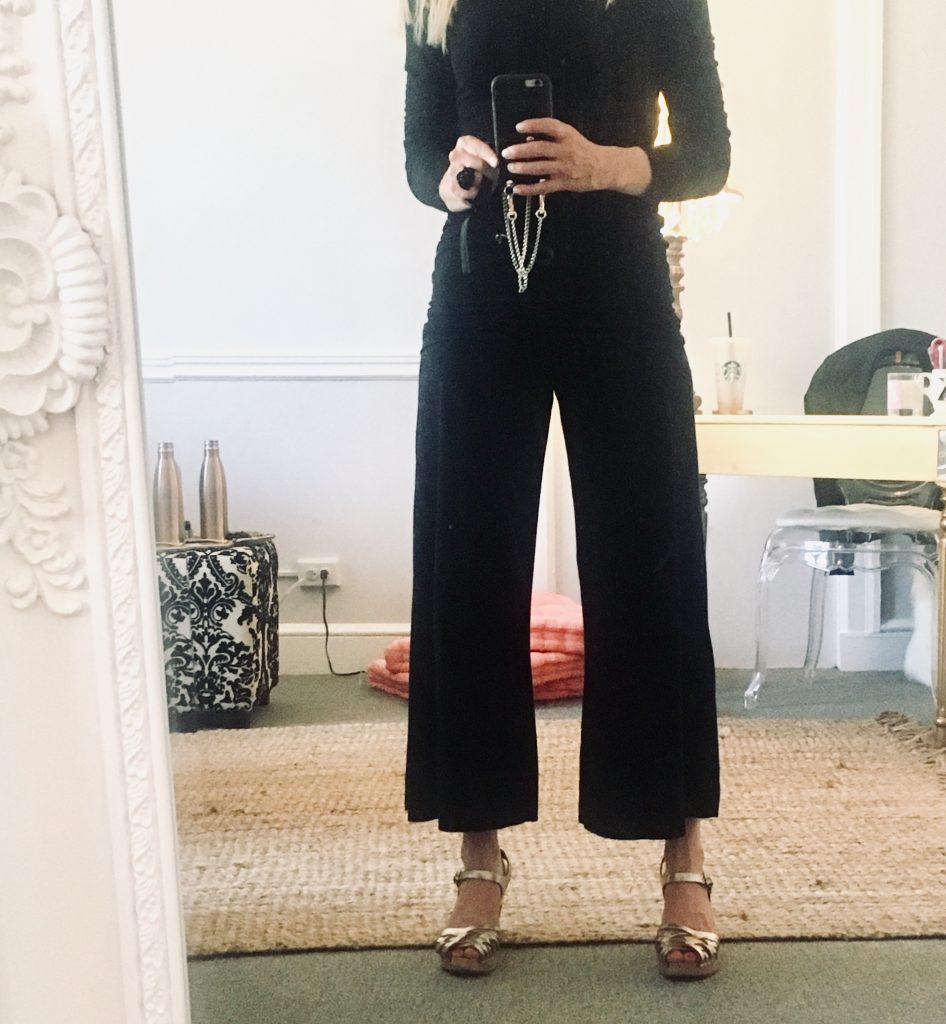 It's hard to believe that an event I've been dreaming about and planning since February is happening THIS weekend [click here to join the waitlist].
In addition to live music, 100 light pink ranunculus flowers, the scent of lavender, luxe goody bags, a daylong tranquility masterclass, vegan fine dining, organic wine happy hour, and a like-hearted community, we'll also be celebrating the release of the latest Tranquility du Jour Daybook AND debuting this not-available-online-yet NEW TranquiliT wide leg crop pant.
I've spotted this pant everywhere over the past couple of months, so I asked my local seamstress to create the sample featured above. It's similar to the palazzo pant (but shorter), not as wide as the gaucho, and has the parfait pant waistband.
Wondering how to wear the pant? It dresses up or down and pairs nicely with heels, clogs, ballet flats, sneakers, and more. I've paired it with the 2in1 fitted top (of course, it's my go-to). Here's a piece on how to wear this look. And another. And one more.
Look for this versatile pant over on TranquiliT.com this summer. Here's to easy, chic, comfy, eco-friendly, locally-sewn, seasonless clothing! Bisous. x